Ranbaxy gets permission to launch generic Lipitor
India's largest maker of generic drugs, Ranbaxy won approval to sell a generic version of the cholesterol blockbuster Lipitor. The world's top-selling drug lost US patent protection earlier in the day.
Trenton, New Jersey: India's largest maker of generic drugs, Ranbaxy won approval Wednesday to sell a generic version of the cholesterol blockbuster Lipitor. The world's top-selling drug lost US patent protection earlier in the day.
The US Food and Drug Administration said it granted Ranbaxy Laboratories Ltd approval to sell a generic version of Pfizer Inc's Lipitor, called atorvastatin calcium. The last-minute decision ended widespread speculation over the outcome of a delay caused by long-standing manufacturing issues at some Ranbaxy factories.
With billions of dollars in annual US sales of Lipitor at stake, the largest-ever switch from a brand name to generic drug has been the biggest event this year in the pharmaceutical industry.
Analysts, pharmacists and others had been watching closely to see whether Ranbaxy would get its generic on the market by the time the patent expired for Lipitor.
That's because quality problems at some Ranbaxy factories, dating to 2006, had led the FDA to block shipments of many of its generic drugs to the US and to hold up approval of any new Ranbaxy drugs.
According to FDA spokeswoman Sandy Walsh, Ranbaxy will be manufacturing the pills under a partnership with Ohm Laboratories in Ohm's New Jersey facility.
Lipitor had peak sales of $13 billion and still brings in nearly $11 billion for New York-based Pfizer, roughly two-thirds of that from US sales. That figure will plummet, however, with the advent of generic competition.
A Ranbaxy spokesman said the company would issue a statement later Wednesday.
Two generic versions, priced about 30 percent to 50 percent less than Lipitor, originally had been expected to hit pharmacies starting Wednesday, offering some savings to the 3 million Americans taking the cholesterol-lowering pill.
Watson Pharmaceuticals Inc began distributing one, an authorised generic, Wednesday under Watson's brand. Under Watson's deal with Pfizer, Pfizer will receive an estimated 70 percent of those sales.
Additional generic versions are expected to hit the market starting on 1 June. Then the price for all the generics should plummet to about 20 percent of Lipitor's current price, about $115 to $160 per month, depending on dosage.
But Ranbaxy's manufacturing issues and an unprecedented scheme by Lipitor's maker, Pfizer Inc, upended what normally happens when a blockbuster drug's patent expires.
Amid repeated inquiries from journalists and others about the pending approval, Ranbaxy refused to comment. The FDA, per its standard procedure, stayed quiet until the approval was official.
Ranbaxy now has permission to sell atorvastatin tablets in 10, 20, 40 and 80 milligram strengths, the same as for brand-name Lipitor.
Rumors had been floating over the past week that Ranbaxy was close to a financial settlement with the FDA that would include approval to sell generic Lipitor. The FDA has been under pressure because patients, insurers and consumer advocates wanted widespread generic competition on time.
In September 2008, the FDA blocked imports of more than 30 Ranbaxy generic drugs, including two older generic cholesterol drugs, because of poor quality in two Ranbaxy factories. The FDA said that it had found problems that could result in contamination and allergic reactions, and that the company had not corrected them.
Meanwhile, Pfizer, which gets about one-sixth of its revenue from Lipitor, has started a strategy to retain as much revenue from Lipitor as possible, at least until next June. It is subsidizing both patients and insurers to keep their costs at or below generic prices - if patients stay on brand-name Lipitor for the next six months.
AP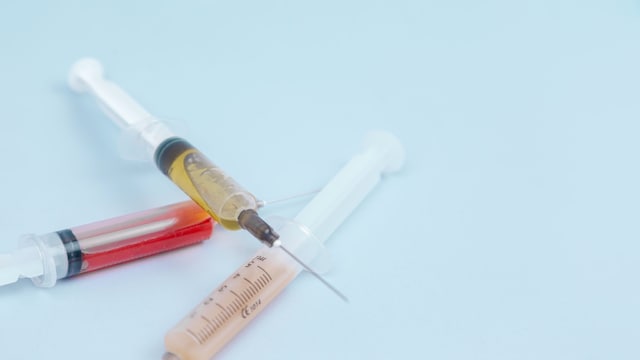 science
If NDV-HXP-S proves safe and effective, flu vaccine manufacturers could potentially produce well over a billion doses of it a year.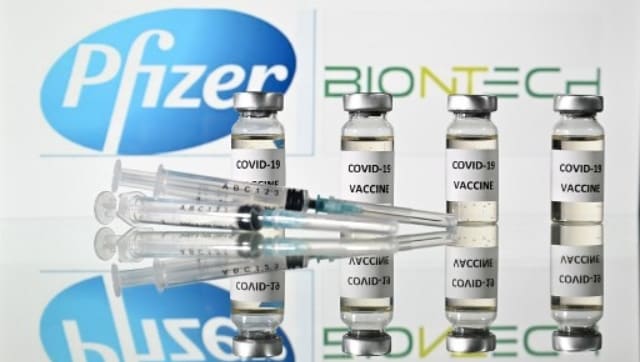 World
Phase 3 trials carried out on 2,260 adolescents in the United States "demonstrated 100 percent efficacy and robust antibody responses", the companies said in a statement