Rallis India sets up JV firm in Indonesia to boost seed business
Rallis India's wholly-owned subsidiary Metahelix Life Sciences Ltd (Metahelix) would have 49 percent stake in the JV firm PT Metahelix Lifesciences Indonesia
Tata group's agro-chemical firm Rallis India has formed a joint venture firm in Indonesia with a local partner to set up a seed production and distribution firm.
Rallis India's wholly-owned subsidiary Metahelix Life Sciences Ltd (Metahelix) would have 49 percent stake in the JV firm PT Metahelix Lifesciences Indonesia, which would have an initial paid up capital of $1,25,000 and the same would be doubled by March 2017.
In a filing to the BSE on May 20, Rallis India said that Metahelix has "entered into a joint venture with Indonesian local partner Suresh Gobindram Vaswani for the establishment of a seed production and/o distribution company, viz. PT Metahelix Lifesciences Indonesia". The JV partner would have 51 percent stake in the PT Metahelix Lifesciences Indonesia.
"The current paid up capital of the JV entity is $1,25,000, to be increased to $2,50,000 by March 2017. Metahelix and the JV partner will invest in the paid up capital to the extent of their share in the JV, viz, 49 percent and 51 percent, respectively," Rallis India said.
The joint venture firm would engage in the activity of seed production, processong and/or packing, importing or purchasing parent seeds and distributing and trading of JV seeds under any distribution model within Indonesia.
The objective of the formation of this JV is to expand the Metahelix's seed business in relevant crops in South-East Asia. Rallis India, a Tata enterprise, is a leading player in the Indian crop protection industry.
Auto
A drive to the Orange Festival of Adventure and Music, Dambuk, to meet a local hero Lhakpa Tsering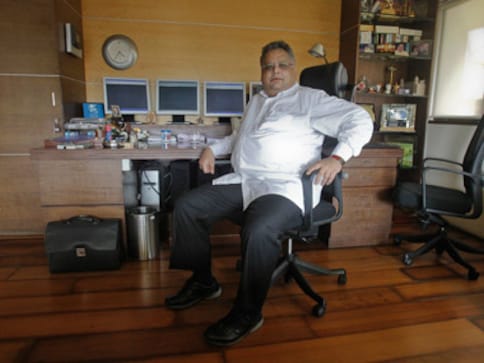 Business
Rakesh Jhunjhunwala and his family's combined net worth stood at Rs 10,700 crore on 1 March, 2017.
Auto
Thursday's mandatory recce was called off as most of the Special Stages were washed out due to the heavy downpour