Rajya Sabha MP accuses L&T of financial irregularities, lodges complaint with Serious Fraud Investigation Office
In another instance of alleged corporate financial irregularity, a Rajya Sabha MP has lodged a complaint with SFIO against L&T Group and its subsidiaries
New Delhi: In another instance of alleged corporate financial irregularity, a Rajya Sabha MP has lodged a complaint with the Serious Fraud Investigation Office (SFIO) in Mumbai against the L&T Group and its subsidiaries.
"The amount of scam is pegged in thousands of crores of rupees. The scam involved money laundering, siphoning of money, evasion of Income Tax, sales tax and service tax, misstatement in financial statements," the Mumbai SFIO wrote to the Director of SFIO in the national capital, adding that it was a "fit case to be investigated".
A copy of the letter is available with IANS.
Denying the allegations, L&T told IANS: "We strongly deny the allegations which are entirely baseless and without merit. L&T has always maintained high standards of corporate governance and compliance of statutory and regulatory requirements."
The complaint by MP Kahkashan Perween stated that L&T and its subsidiaries have been termed as "habitual defaulter" by the National Highway Authority of India (NHAI). It alleged the company has loans aggregating around Rs 8,000 crore given by banks to L&T road projects, which "faces serious threat of becoming NPAs" (non-performing assets).
The complaint further said the "loan accounts of L&T Chennai Tada Ltd have already turned NPAs since September 2015" and "recovery of same is under serious threat."
It also said that "efforts by public sector banks to bail out" another subsidiary - L&T Halol - "in the guise of debt restructuring schemes" would be "at the cost of banks, financial institutions and the public at large".
The complaint said L&T, being the holding company of these entities, should be directed to repay the loans due to the banks.
In a statement, L&T said: "It is important to note that L&T Infrastructure Development Pvt. Ltd. (L&TIDPL), the Promoter of L&T Chennai Tada Tollways Ltd. and L&T Halol Shamlaji Tollway Ltd., has neither received a return of, nor a return on, its investments made in these two companies."
"In spite of the specific commercial understanding that the projects are funded on a non-recourse basis, the Promoter has infused into the two projects substantial amounts over and above its obligations and commitments under the loan documents to service the loans from the lenders. Attributing any motives of mismanagement against the project company, promoters L&TIDPL (or the parent company L&T) is entirely baseless and totally uncalled for," it added.
In her complaint, the Rajya Sabha MP said: "The shareholders' and tax payers' money invested in banks and financial institutions cannot be allowed to become non-performing assets or become worthless which are to be ultimately borne by the investing common man and the tax payers."
"You will appreciate that such blatant financial misappropriation cannot be a result of any inadvertent mistake. It is a result of deep-rooted financial conspiracy designed to dupe the stakeholders."
Find latest and upcoming tech gadgets online on Tech2 Gadgets. Get technology news, gadgets reviews & ratings. Popular gadgets including laptop, tablet and mobile specifications, features, prices, comparison.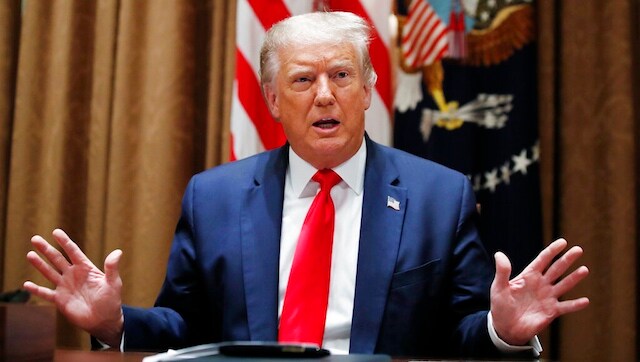 World
The H-1B visa, most sought-after among Indian IT professionals, is a non-immigrant visa that allows US companies to employ foreign workers in specialty occupations
India
AAP spokesperson Raghav Chadha, in a presser, said that the central govt derives sadistic pleasure by inflicting pain and misery on the people of Delhi and the elected govt of Delhi
First Cricket News
Besides the skipper MS Dhoni, the franchise has in its ranks veterans such as Shane Watson and Dwayne Bravo.