Raising taxes: Will India lose its rich to Singapore and Dubai?
With the west going through a phase of raising taxes, India would be ill advised to copy the west, given that the ground reality for the Indian citizen is very different. It could also lose out to SIngapore and Dubai with much lower tax rates.
CII president Adi Godjrej is believed to have "strongly advised" Chidambaram that any move to raise taxes on the rich would prove counter-productive at a time when the compelling need is to revive the economy through higher corporate investments. The Economic Times today quotes Surjit Bhalla as saying that none of the economists who have attended pre budget meetings have supported a raise in marginal taxes. The paper also makes the point that over time a 'hostile tax regime' could change the direction of flows into India.
Venky Vembu has written yesterday in his piece, History lesson: Mr FM, when it comes to taxes, less is more:
Earlier, FICCI president Naina Lal Kidwai pointed out that a tax rate that was disproportionately high would potentially trigger an exodus of top-dollar professionals to low-tax jurisdictions such as Singapore. The case of France, where the socialist government of Francois Hollande levied a "millionaire tax" - at the top rate of 75 percent - only to see millionaires like actor Gerard Depardieu go into tax exile, is illustrative. The 75 percent tax rate was subsequently ruled "unconstitutional", but the French case study offers a compelling lesson in how not to go about raising tax revenue.
India's own experience of taxation proposal over the decades points to the folly of having peak tax rates at very high levels. In Indira Gandhi's time, for instance, the peak tax rate was 97.5 percent, which meant that beyond a certain income threshold, the government took away every rupee of your earnings. Such a high tax rate provides very little incentive for people to disclose their earnings - or even to be industrious and work hard and earn well - since they never got to enjoy the fruits of their labour.
On the other hand, India's experience of lowering peak tax rates progressively in the two decades since the economic reforms of 1991 has validated the wisdom of theLaffer Curvemodel, which established the relationship between possible rates of taxation and the resulting levels of government revenue.
Subscribe to Moneycontrol Pro at ₹499 for the first year. Use code PRO499. Limited period offer. *T&C apply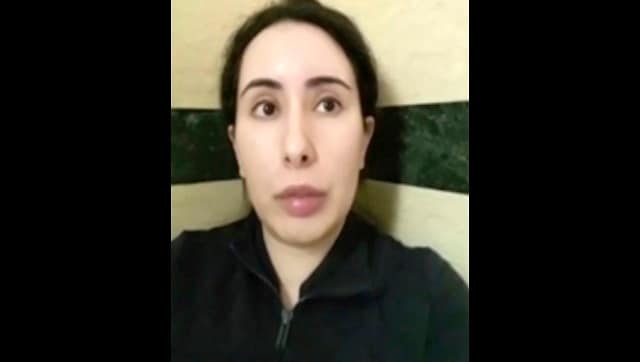 World
In March 2020, a London High Court judge said he accepted as proven various accusations levelled by Princess Haya against Sheikh Mohammed
Sports
Mannarino, who had beaten Albot in their only previous encounter in Sofia last year, could not repeat that feat again as the Moldovan was clearly at his best.
World
Citing unnamed "military experts," Iran's leading ultraconservative daily 'Kayhan' wrote in a front-page report that "the targeted ship in the Gulf of Oman is a military ship belonging to the Israeli Army"