Rahul Gandhi just doesn't get it; beyond trashing Modinomics, there's nothing in Congress' economic resolution 
Much of the economic resolution presents vague generalities, apart from the section that lambasts the Modi government's economic management record.
The Congress party's economic resolution, adopted at the party's eighty-fourth plenary session, ends with this line: "We have heard the clamour for change. It is now time for change." It would have raised some hopes had the resolution started with these words. But because they appear at the end of a document that only offers the same old cliches, it clear that the party under Rahul Gandhi just doesn't get it.
How else does one explain a proposal, in an accompanying resolution on agriculture, employment and poverty alleviation, that the party will "create a National Poverty Alleviation Fund and would impose a 5 percent cess on the incomes of the top 1% richest Indians", and use this money to provide scholarships to the underprivileged?
The Congress party has always occupied the centre-left space and it has clearly decided to stay there. Seen in that light, the five tenets of its economic policy doctrine are predictable, though trite:
Prosperity for all through equal economic opportunities without the fear of economic oppression, tax terrorism and overbearing regulation.
Carefully designed programs that focus on the needs and aspirations of the poor and the middle class.
Large investments by the State in education, healthcare and social safety nets and an efficient public service delivery system.
A conducive social and policy climate to foster business confidence, reward risk-taking and promote employment with security.
Focus on human development indicators along with economic indicators.
Much of the economic resolution presents vague generalities, apart from – quite naturally – the section that lambasts the Narendra Modi government's economic management record. It rightly promises a simpler GST framework. It urges the government to strengthen both internal and external regulation and oversight of banks, but is silent on what it plans to do if it comes to power. It says the public sector is relevant, but does not say what must be done to revive it, or "place it on par with the private sector". It is completely silent on disinvestment. It laments languishing exports and urges the government to do something about it, but does not tell us what, it thinks, needs to be done.
When it does get into specifics -- in the resolution on agriculture, employment and poverty alleviation -- it treads on dangerous ground, trying to out-left the communist parties.
Does the Congress seriously think that its 'snatching from tycoons and giving to thela-wallahs' strategy will work? That, after all, is what the National Poverty Alleviation Fund is all about. As economist Ruchir Sharma said, while speaking at the News18 Rising India Summit: "Since 2014, 23,000 millionaires have left this country. Last year, 7,000 millionaires left India. The year before, it was 4,000. A major side-effect of this is that you need your own people to invest in your country. This affects domestic markets." If a `suit-boot sarkar' has had this effect on the suited and booted, will not the soak-the-rich cess lead to a further flight of capital from the country?
Now, do consider another proposal, which aims to strengthen the legal and penal provisions against traders who buy agricultural produce from a farmer below the minimum support price (MSP). Has any thought gone into how this will be implemented and what the consequences will be? Or has it been put there just to win some brownie points?
Agriculture is one issue on which both the resolutions have lit into the present government. Fair enough. But what exactly will "a permanent Kisan & Krishi Majdoor Welfare Ayog with a constitutional status to oversee the welfare of the farmers and farm workers, guaranteeing them social security in old age" do? Will it ensure that the huge number of recommendations (many of them for market-friendly reforms) made by sundry commissions and committees will be implemented? And will creating a separate fisheries ministry ensure that the right policies are framed and, more importantly, implemented? The Modi government was rightly mocked for adding `farmers welfare' to the name of the agriculture ministry. It was a meaningless gesture. The Congress proposals are also likely to be equally pointless. Why not, instead, throw the party's weight behind specific recommendations that have been part of public discourse for decades?
What is also surprising is the promise to "bring a loan waiver scheme for all small and marginal farmers in the country on the pattern of the farm loan waiver program of the UPA govt in 2009 benefitting 3.2 Cr farmers"? This is a question that has been asked many times and bears repeating: if that had been so successful, why are farmers again  in distress? This article shows how the 2008 loan waiver was not the success it was made out to be.
Indeed, none other than Abhijit Sen, a member in  the Planning Commission during the United Progressive Alliance's (UPA) rule, pointed out in this interaction with Firstpost, "debt cannot be seen as a continuing problem; it is rather the  accumulation of other problems and solving that does not solve the underlying problem". There is precious little, in the doctrine, on these underlying problems and how they will be addressed.
There are some good points about helping farmers to shift to allied activities like animal husbandry, floriculture, poultry farming and set up a network of  food parks and special agricultural zones, and replicating Karnataka's success in electronic agricultural trading and renting farm equipment. But there is silence on reforms of state-level regulations on marketing and land leasing (two major hurdles in addressing agricultural distress).
The resolution talks about a comprehensive law on contract farming, but worryingly, this is focused on ensuring that farmers' rights are protected. Now, it cannot be anyone's case that farmers should be at a disadvantage in contracts, but a contract farming framework needs to provide a win-win for both sides. An overtly pro-farmer bias in the law will only see companies staying away or striking informal arrangements with farmers; it is the farmer who will lose in both situations.
To be fair, the resolutions do talk about reviving manufacturing, giving entrepreneurs more freedom, ending tax terrorism, providing a stable business environment. But the overall tone is that of a command-and-control mindset. The country certainly needs change – towards a more open and liberal economy. The Narendra Modi government's record on that front has been extremely patchy; it has, at best, been a more efficient UPA-3.
Earlier this year, K Raju, the head of Rahul Gandhi's office, in an interview, said: "I think he will be echoing the economic vision of Jeremy Corbyn of UK. It could be a blend of Nehru, Indira Gandhi and Dr Manmohan Singh's policies with a sharper focus on job creation."
A party that mocked the current government for 'pakodanomics' appears set to usher in 'khichdinomics'. The Indian economy doesn't need either. Meanwhile, the country's wait for a party that is genuinely right-of-centre in its economic policy continues.
The writer is a senior journalist. She tweets at @soorpanakha.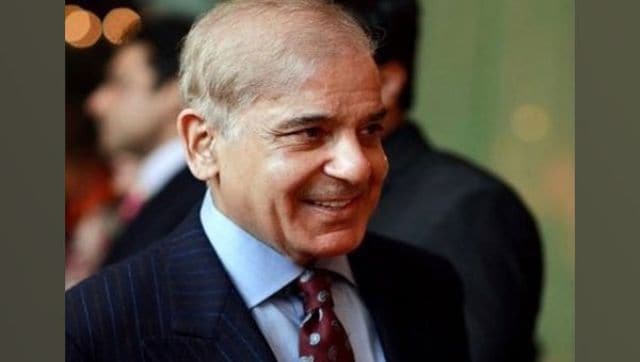 World
Shehbaz Sharif said that Pakistan has learned its lesson after several wars with India and stressed that now it wants peace with its neighbour
World
Former British foreign secretary Jack Straw recently claimed that the UK government instituted an inquiry and a team visited Gujarat to investigate the 2002 riots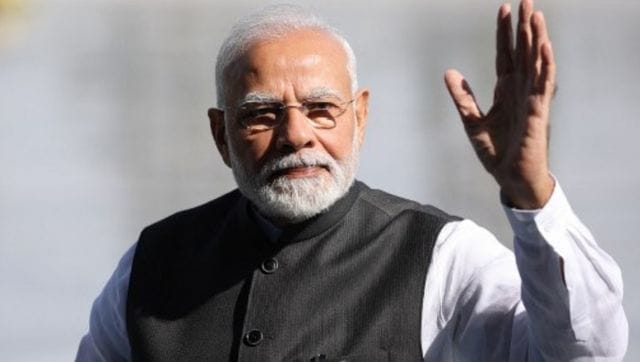 World
Call for an independent probe into the BBC over Modi documentary' on Change.Org, which strongly condemns the BBC for failing to meet the highest standards of editorial impartiality, has attracted over 2,500 signatures since it went online on Sunday night.