Questioning the Ayurveda panacea: Why consumers need to be cautious before trying out herbal products
One of the prime reasons for the popularity of Ayurveda and any other medicine which is not allopathy is that it is considered 'safe' by a large number of people.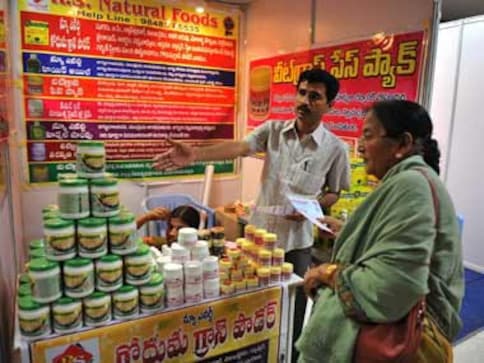 Ayurveda and natural segment products are increasingly being preferred by consumers across the country. One of the prime reasons for this is that Ayurveda and any other medicine which is not allopathy are considered 'safe' by a large number of people.
A survey by market research firm Nielsen found that the natural segment accounts for 41 percent of the total of Rs 44,790 crore personal care market share. "Roughly, every given year naturals is eating up a percent point from the non-naturals in the personal segment. It has become 41 percent of the total personal care segment in 2016 from 37 percent four years ago," Nielsen South Asia Executive Director Sameer Shukla said.
Many MNCs, which were the leaders in the toothpaste category, lost their shine when home-grown Ayurveda companies found flavor with consumers forcing some companies to come out with herbal variants. Herbal brands and variants from Dabur, Colgate and Patanjali gained nearly 350 basis points in market share in a year in the Rs 7,000 crore Indian oral care segment, according to industry officials quoting Nielsen numbers, the Economic Times said.
Among the natural segment category, toothpaste is growing at 20.1 percent, followed by hand and body at 17.5 percent and shampoo with 13.2 percent.
Is Ayurveda safe?
The above question throws up a debate.
To cite an instance, Advertising Council of India (ASCI) pulled up a slew of brands for making misleading or false claims in their ads or not adequately substantiating these claims which were found to be in violation of its code. Among these were new age alternative medicine companies which made false claims.
Ayurveda has never claimed it is safe, but is considered 'relatively safe', says Dr J L N Sastry, Head, Ayurveda Research and Development, Dabur India Ltd.
Charak Samhita, the Sanskrit text on Ayurveda states that any substance in the universe, either medicine or poison, cannot be 100 percent safe. The safety is decided by the dose and length of exposure. Accordingly, a poison (like aconite) can become medicine and a medicine (like liquorice) may become toxic if used indiscriminately.
There should not be any confusion between Ayurveda and non-ayurvedic products, says Dinesh Katoch, Joint Adviser in the AYUSH Ministry. "The ministry has clarified categories under which the medicines/products can be sold and in case of any anomaly, people can report to us and we will look into it," he says.
Another issue is that people tend to self-medicate without consulting a doctor. There are many who take allopathy medicine and then self-medicate with Ayurveda without revealing it to the doctor.
Making 'purity' claims
A study done in 2016 titled A Survey of Marketed Ayurvedic/herbal anti-Obesity Products by the Interactive Research School for Health Affairs, Bharati Vidyapeeth Deemed University found that 60-70 percent of herbal anti-obesity drugs are being purchased without a prescription, according to pharmacists.
There are many online websites available, selling herbal anti-obesity drugs with titles of safety and guaranteed weight loss and people buy these products in the hope of quick result, wrote researchers Jyotibala Banjare and Supriya Bhalerao in the paper.
The current treatment modalities available to manage obesity carry either high cost or serious side effects. Against this background, herbal anti-obesity products attract users with their health claims and assumed safety along with easy availability through extensive marketing,  the duo said.
Although there are clinical studies supporting the beneficial effect of some herbal medicines in weight reduction, these medicines can have varying levels of active ingredients and can, therefore, produce effects of varying degrees.
Pradeep Multani, Association of Manufactures of Ayurvedic Medicines (AMAM), said that with regard to Ayurvedic products that are not food items, the state licensing authorities issue a license only after the company goes through various checks. Besides, clinical trials are also done, he said, adding that the FSSAI – Food Safety and Standards Authority of India, is the body for clearing food products.
Changing practices
There certainly is a change in the herbs and plants which are used to formulate Ayurvedic products today, said Supriya Bhalerao, Associate Professor, Interactive Research School for Health Affairs (IRSHA), BharatiVidyapeeth Deemed University, Pune.
"The quality of plants and herbs in natural environment 5,000 years ago, is not the same today due to altered method of collection, commercial growing, residue of chemical fertilizers and pesticides in soil and water (taken up by the plants in the wild too), climatic changes and manufacturing technology. Hence unwarranted use of substandard or unregulated use of standard medicines increase the possibility of side effects", said Bhalerao.
Not all medicines sold in the market claiming to be ayurvedic drugs are purely from that discipline, said sector specialists.
Ayurvedic drugs falls under two types -- classical and proprietary formulations. Those ayurvedic formulations manufactured as described in the classical texts – Ayurvedic Samhita, are classical drugs, while proprietary are those made using plant extracts.
The Ministry of AYUSH has amended Rule 170 regarding issuance of guidelines for evaluation of Ayurvedic, Siddha & Unani Drugs (ASU) and other traditional medicines of India. The Ministry website states that various kinds of ASU products licensed in the country are being sold claiming to be safe. These ASU plants based medicines/product are also marketed in different doses from like extracts etc. "There is urgent need to regulate Standards and Quality etc. There is no regulation existing regarding said ASU products," the website states.
Focus on millenials
With Ayurveda finding increasing flavor with consumers, many traditional Ayurvedic firms have expanded their base to include cosmetics and other products to attract millennials, while some like Dabur India Ltd has sporadically ventured into the personal care space early on and now has a full-fledged portfolio.
Dabur India ventured into personal care in the 1940s with Dabur Amla Hair Oil, which has since emerged as one of its largest selling brands. It introduced Dabur Lal Dant Manjan in 1970s, which was later converted into a toothpaste in early 2000s. The company that was family owned and managed till 1997 has since been professionalised with a team of professionals managing the business. "The company came out with amla hair oil as the classical texts have numerous formulations mentioned for hair growth and care," said Sastry, Head, Ayurveda Research and Development.
Besides amla hair oil, Dabur also has a range of hair oils under the Vatika brand. Incidentally, both Dabur Amla and Vatika, along with Real fruit juices are the top three largest selling brands for Dabur, contributing Rs 1,000 crore each in sales.
To expand its reach among millenials, the company has introduced a bouquet of products -- for diabetes management, a toothpaste in gel format, kada in tea stick, hajmola in guava flavor, etc.
The company is leveraging Ayurveda in the personal care segment and plans to come out with an increased range of offerings in the current year.
The 100-year-old BaidyanathGroup– Shree Baidyanath Ayurved Bhawan (P) Ltd. – entered into the cosmetic category with two brands -- Puma and Mantra. "We are targeting millennials," said Sharma. "Unlike others who sells an aloe vera product with just two percent neem or aloe vera that does not benefit the consumer, our products are 100 percent ayurvedic," said Ameve Sharma, president.
Baidyanath is now working at rebranding and refreshing its brand, and has earmarked around 10 percent of funds for advertising. Run by the third generation of the family, the company says that its core competency is manufacturing and is focussing on digital marketing aimed at the younger generation through its website www.allayurveda.com.
Sharma says that the company has grown 10 to 20 percent in the last few years and is now looking at strategically diversifying with products like facewash, hair tonic, etc. Through its subsidiary Kapiva Ayurveda, it is investing in allopathic-centric ayurvedic medicines which will come out with products soon. It has set up four clinics in Mumbai to conduct clinical trials for these products.
Look before you buy
As Ayurvedic drugs fall under the purview of the Drugs and Cosmetics Act, 1940, the labels provided on the containers (stickers on the containers) of these drugs should comply with the requirements specified in this Act (part 50, 161), according to a research paper titled: A survey of the labeling information provided for ayurvedic drugs marketed in India.
As per the Act, the labels should display net weight of the formulation, name and address of the manufacturer, license number, batch number, manufacturing date, references from standard authoritative texts in case of classical formulations, ingredient list, drug quantity in metric units, caution warning, maximum content of self-generated alcohol and maximum size of packing in case of asavas.
If any of these is absent or not clear, check with your doctor before self-medicating.
also read
Business
Patanjali also suffered, like many others, from Modi's 2016 ban on high-denomination banknotes and 2017 introduction of a new goods and services tax
Business
CEO Mohit Malhotra stated that the organisation has put in a separate infrastructure and business head for e-commerce. He also mentioned that Dabur is competing with digital-first players who do not have the possibility of scaling up in the brick-or-mortar channels or general trade sectors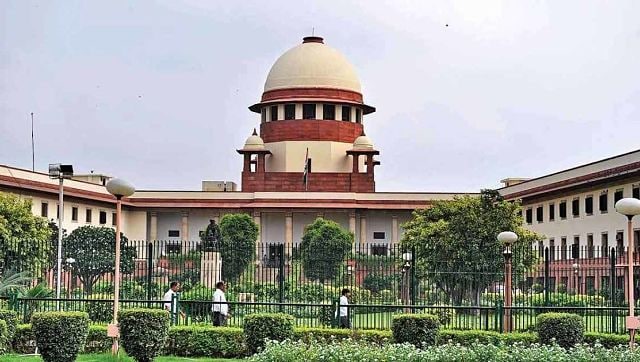 India
The apex court said the Ministry of AYUSH guidelines specifically permit use of homeopathy for the following three ways: Preventive and prophylactic; symptom management of COVID-19-like illness and add-on interventions to conventional care