Q2 GDP growth slows to 7.1% despite lower base; India's economic engines aren't firing on all cylinders yet
The disappointing Q2 figures will likely prompt most economists to bring down their full year forecasts closer to 7 percent levels from 7.5 percent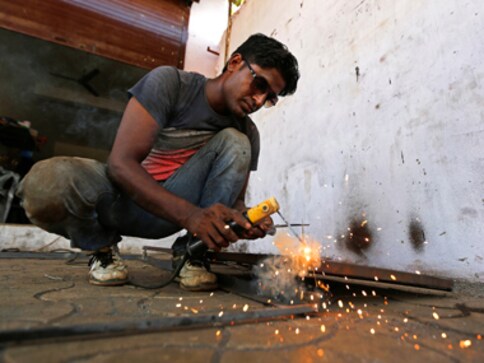 Beyond doubt, the second quarter GDP numbers paint a disappointing picture of the Indian economy. Growth is slowing at a time lower crude, higher government spending and slight revival in investments should have guided the economy the other way. The subdued rural income levels and lack of pick-up in urban demand can be blamed partly. In fact the actual growth is even lower than 7.1 percent given that the second quarter has benefitted from a lower base last year.
In Q2 last year, the GDP grew at 6.3 percent. If one excludes this base effect, the actual growth this quarter will come even lower.
Now look at core GVA figures, which is another key indicator to understand the trend. Core GVA is calculated subtracting agriculture and public administration. This has fallen to 6.6 percent in the second quarter which is the lowest in at least five quarters. Core GVA was 8.1 percent in Q1 and above 7 percent levels in the preceding two quarters.
The core GVA shows a more accurate picture of the growth. At a broader level, this set of numbers tells us that for the full year (FY19), the growth may be hovering not far from what India achieved in the last fiscal year (6.7 percent) and not what it hopes for (7.5 percent to 8 percent).
Let's take a closer look at the second quarter numbers. Except in the gross fixed capital formation (GFCF) numbers, there aren't any segments which have shown positive momentum. Mining and quarrying has actually contracted by 2.4 percent, manufacturing has slowed to 7.4 percent from 13.5 percent in the preceding quarter. Construction has fallen to 7.8 percent from 8.7 percent, which is critical because both manufacturing and construction are critical from the point of view of employment generation. Trade, hotels and transport, which have been growing well for the last several quarters, too, have failed to pick up and remain stagnant at around 6.8 percent.
Now, look at agriculture, where the growth has fallen to 3.8 percent from 5.3 percent in the preceding quarter. The only positive that has come in the GDP internals is a pick-up in the GFCF numbers, which has improved to 12.5 percent from 10 percent in the preceding quarter. But this revival hasn't shown in overall improvement yet.
Going ahead, how the consumption picks up will be key and that will decide the overall performance of GDP. Corporate earnings have begun showing improvement but higher input cost continues to hit the bottomline of companies. As Crisil's chief economist D K Joshi told CNBC-TV18 commenting on the Q2 numbers, GDP is more of a reflection of the bottomline than topline of firms.
In an election year, logically growth should pick up. If growth picks up substantially in the second half, economy can make up partly for the second quarter dismal performance.
After an impressive growth of 8.2 percent in the first quarter and 7.1 percent in the second quarter, the first half growth stands at at 7.6 percent. This means to achieve an 8 percent growth for the full year, India needs to grow at 8.3 percent in the second half of this year, which is a distant possibility. Even to achieve a 7.5 percent full year growth (the official projection is 7.4 percent), the Indian economy needs to grow at minimum 7.4 percent per cent, which also looks difficult now.
Already, the government has breached its full-year fiscal deficit target of Rs 6.24 lakh crore at October-end mainly on account of lower revenue collections, reflecting deterioration in public finances. The fiscal deficit or gap between expenditure and revenue was Rs 6.48 lakh crore or 103.9 percent of Budget Estimate (BE) during April-October of the current financial year. At end of October 2017-18, the deficit was at 96.1 percent of the BE.
The government has budgeted to cut fiscal deficit to 3.3 percent of GDP in 2018-19 from 3.5 percent in the previous financial year. What this means is that the government is severely cash constrained and won't be able to give a major push to the economy.
The disappointing Q2 figures will likely prompt most economists to bring down their full year forecasts closer to 7 percent levels from 7.5 percent. Given that there is lot of fanfare for GDP numbers these days, this wouldn't augur well for Narendra Modi government readying for another electoral battle.
(Data contribution by Kishor Kadam)
Lifestyle
Through this fortnightly column, Tales From TJ Road, Bachi Karkaria tells the story of Mumbai's metromorphosis
World
The virtual maritime jam, re-routing of ships and the colossal financial damages caused by this Suez Canal 'choke' is a real-time experience, of inevitable helplessness, in such situations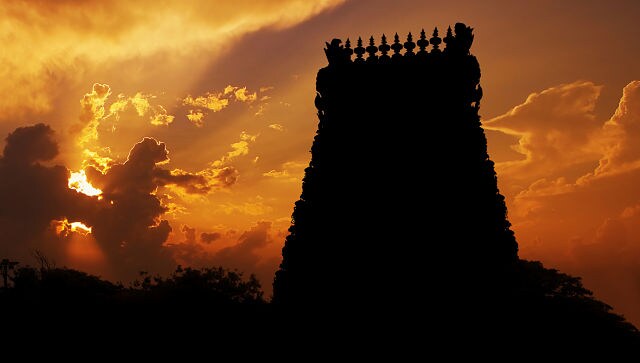 Politics
Tamilians don't just pray in temples; they see them as community spaces that reaffirm social unity