PVR, Bookmyshow sign 5-year agreement
Online ticketing firm BookMyShow.com today said it has inked a five-year pact with PVR Ltd, to sell tickets of the multiplex chain online across the country.
New Delhi: Online ticketing firmBookMyShow.com today said it has inked a five-year pact withPVR Ltd, to sell tickets of the multiplex chain online acrossthe country."BookMyShow.com has signed a five-year deal as the onlineticketing partner for PVR cinemas across India. The companies are targeting ticket sales worth Rs 1,000 crore over thesefive years," BookMyShow.com said in a statement.
Commenting on the development, BookMyShow.com Founder &CEO Ashish Hemrajani said the association is a greatdevelopment from the entertainment industry's perspective."The partnership extends to areas outside just pure salesbut also to harnessing bookmyshow's analytical ability toensure targeting the right content to right users as well asmarketing initiatives around non-movies and alternativecontent," Hemrajani added.
Bookmyshow will market and sell tickets of PVR Cinemas,over its web, mobile apps and other affiliate channels, thecompany said."This is another initiative to help augment the boxoffice revenues by reaching out to more and more consumers andachieving better penetration in our micro markets," PVRCinemas Group President and CEO Pramod Arora said.
PTI
Find latest and upcoming tech gadgets online on Tech2 Gadgets. Get technology news, gadgets reviews & ratings. Popular gadgets including laptop, tablet and mobile specifications, features, prices, comparison.
News & Analysis
Baidu Inc is in talks to invest in Indian e-commerce start-ups including Zomato, BookMyShow and BigBasket, a spokesman for China's top online search provider said.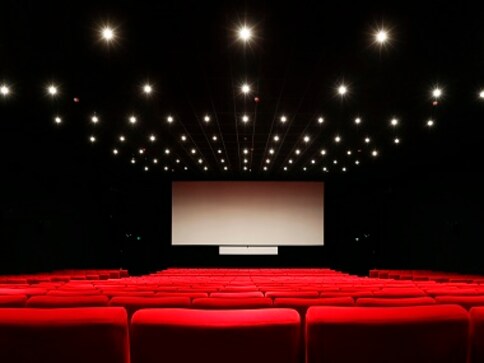 Business
BookMyShow spokesperson said the company continues to make strategic and long-term investments.
Biztech
Bookmyshow access for Airtel subscribers will be made possible through the use of user-friendly mobile applications, WAP as well as the convenience of the tele-booking facility.