Put an end to fire sales if you want lower airfares: captains of Indian airlines
Officials at a full service airline have also earlier indicated they would be happier if predatory fares become history.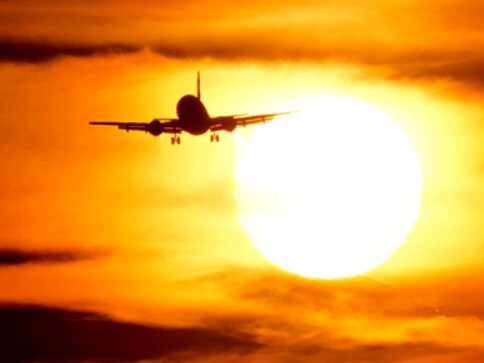 New Delhi: Captains of India's airline industry are expected to register their discomfort at predatory prices in a meeting slated with top officials of the Ministry of Civil Aviation on Tuesday. Yes, you read that right. Instead of ministry officials reading them the riot act on high air fares, the chiefs of some airlines may turn the tables by requesting the government to put an end to what are commonly known as "One Rupee" fares.
Speaking on condition of anonymity, the chief of an LCC told CNBC-TV18 that if the government wants air fares to not jump manifold when tickets are booked at the last minute and also during festivals etc., it must first control the tendency of some airlines to do fire sales and selling inventory below cost. He said this breeds unhealthy pricing practices, puts airlines' cost-yield equation in peril and forces them to then jack up last minute fares.
Officials at a full service airline have also earlier indicated they would be happier if predatory fares become history.
Top ministry sources had earlier pointed out that they would be favourbaly inclined to consider putting an end to fire sales and predatory offers if the airline industry falls in line as far as the prime minister's directive is concerned. These sources had also indicated that they will ask airlines to significantly lessen the gap between average and highest ticket price on a sector. As of now, the highest price could sometimes be even 10 times the average - officials want this gap narrowed to maybe twice or thrice the minimum average fare.
Tuesday's meeting has been called by the secretary, civil aviation after Prime Minister Narendra Modi asked the ministry to take urgent steps to control spiralling air fares. Modi mentioned how he was petitioned by Indians staying in the Gulf about steep fares, specially during festivals when they want to travel back home.
Though what airlines are saying about banning fire sales sounds logical, it may not be so easy to implement. Some LCCs in India have been following the international practice of frequent fire sales to boost ticket sales - it does not hurt that this process also manages to generate quick working capital for them. The inventory on offer during such sales is barely a percent or two of all the seats on offer but usually boosts overall traffic.
The second item which ministry officials have put on the agenda for Tuesday's meeting is a discussion on unused bilateral flying rights with airlines. Bilateral flying rights decide how many seats Indian airlines can offer to another country and vice-versa.
On an average, Indian carriers use only 35-40 percent of allocated rights but the usage by airlines (specially from the Gulf) from other countries is far higher.
The ministry has been thinking of taking back unused rights from some airlines and instead alloting them to other airlines with firm plans. This may be especially true for Gulf routes. Air India, Jet Airways, SpiceJet and IndiGo are the only Indian airlines currently allowed to fly overseas and it is possible that Jet and IndiGo get more rights for Gulf routes after this exercise is over.
India
Prime Minister Narendra Modi participated in the celebration of the completion of 20 years of Indian School of Business (ISB) Hyderabad and the joint graduation ceremony of the PGP class of 2022 of Mohali and Hyderabad ISB graduates
India
The DGCA in a statement said a probe into the 7 May incident found that the 'handling of the child by the IndiGo ground staff was deficient and ended up exacerbating the situation'
India
The prime minister will also plant a sapling, unveil a commemorative plaque and release the ISB MyStamp and Special Cover, he said adding Modi will also award medals to the academic scholars of excellence