Punjab National Bank to honour claims from peer banks by March-end, but with conditions
Punjab National Bank will honour claims by peer banks who issued credit to jeweller Nirav Modi and his uncle Mehul Choksi against guarantees given by PNB
The Punjab National Bank (PNB) will honour claims by peer banks who issued credit to billionaire jeweller Nirav Modi and his uncle Mehul Choksi against guarantees given by PNB, but the payments come with riders.
PNB, the second-biggest Indian state-run lender, uncovered in January the alleged fraud in which certain bank officials were suspected of colluding with Modi and Choksi to issue fraudulent letters of undertaking (LoUs) for their firms to raise loans from overseas branches of mostly Indian banks.
Both Modi and Choksi have denied wrongdoing, and so have two key accused PNB employees in the case that has been dubbed as India's largest ever bank fraud.
The Economic Times, citing sources, said PNB has agreed to honour claims due by end-March but has mandated that peer banks will have to pay PNB if investigative authorities prove that there was malafide intent on the part of these banks.
On Monday, it was reported that some 30 banks paid out funds based on letters of understandings (LoUs) issued by the Punjab National Bank (PNB) on behalf of billionaire diamantaire Nirav Modi, his uncle Mehul Choksi and their companies.
The Parliamentary Standing Committee on Finance, headed by Congress member M Veerappa Moily, in a report, had said that "international branches of many Indian banks including State Bank of India, Union Bank of India, Allahabad Bank, Axis Bank and some foreign banks, lent money to a particular entity or many entities or companies based on these alleged fraudulent guarantees."
PNB did not immediately respond to requests for comment.
About 60 billion rupees ($924.14 million) is due to these banks by end of March, The Economic Times said.
State Bank of India and three other state-run banks, Union Bank of India, UCO Bank and Allahabad Bank, are among lenders who have extended credit based on the LoUs issued by PNB that were later found to be fraudulent.
With inputs from Reuters
also read
Business
RBI has mandated commercial banks to put in place adequate audit and compliance mechanisms with bank board-level reporting through the audit committee of the board post PNB scam.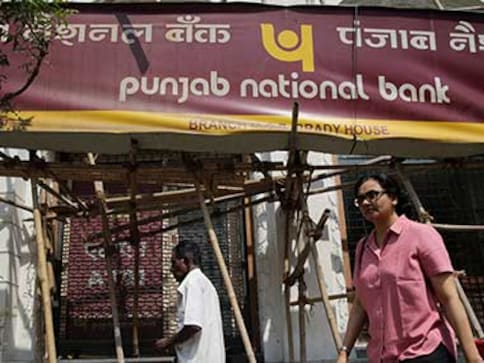 Business
ED has conducted 247 searches at various locations in country, total assets amounting to Rs 7,638 crore have been seized in the case.
Business
The scam was perpetrated by way of fraudulent Letters of Undertaking (LoUs) generated in the name of Punjab National Bank.