Punjab National Bank scam: It's no surprise uncle-nephew duo cheated system, say traders
Many traders told Firstpost speaking anonymously that Modi and his uncle deliberately cheated Punjab National Bank in collusion with bank officials. While others in the trade said that it was a business strategy that did not work out well which led to the "mama-bhanja"s business going belly-up.
India's biggest bank fraud to date, the Rs 11,400 crore Punjab and National Bank 'loot and scoot' scam by billionaire diamond king Nirav Modi and his uncle Mehul Chinubhai Choksi has taken the banking sector by surprise. But the traders in the diamond market are not too surprised by the unfolding of this scam. Many traders speaking anonymously to Firstpost said Modi and his uncle deliberately cheated Punjab National Bank in collusion with bank officials, while a few others felt perhaps the scam was the result of a business strategy that did not work out as planned that led to the mama-bhanja's business going belly-up.
Modi is a hazy figure who many in the trade have not met but have heard about. He neither interacted with the traders nor met anyone in social gatherings. "Nirav Modi kept himself aloof from us and he hobbled with Bollywood and Hollywood celebrities. He had a niche clientele and so did not have much to do with the trade," said a diamond broker.
Mehul Choksi, the uncle, who is called Pappubhai in the trade is remembered as a soft-spoken jeweller who was very ambitious. The Gitanjali brand jewellery firm he started way back in 1966 steadily grew in strength and a slew of brands were launched like Nakshatra, D'damas, Gili, Asmi, Sangini, Maya, Giantti, among others.
The 48-year-old Modi in an interview to a business magazine had spoken about how his maternal uncle had guided him in the diamond jewellery business. Modi is a third generation trader in the diamond broking business who turned designer later. When he decided to focus on the jewellery trade, Choksi, his uncle was already in it for over four decades and taught him the ropes of the trade, he said in the interview.
A trader remembered how Choksi always seemed to be in a hurry to make it big. He became too ambitious, they said. A few years ago, there were rumours that Choksi was going to declare himself bankrupt. When 'bankruptcy' rumours of Gitanjali Jewels began to do the rounds, the traders closed ranks and refused to have any dealings with Choksi.
Gitanjali Gems stock price was Rs 650 in April 2013 and in two months fell to Rs 200 in just two days (24, 25) June and since then has been trading below the Rs 100 mark. Today (Friday) it was trading 20 percent down at Rs 37.55.
Modi, Choksi followed same biz strategy
The source of funding and operations of Modi and Choksi was not transparent. There have been murmurs in the trade about their operations, said a broker. "What we are surprised is that what the traders discovered about the duo took this long for the banks to unearth," he said.
What led to the traders to look at askance at the duo was the money they were spending on the brand by way of advertisements. "The business wasn't doing well. At any given point in time, you would hardly see more than a few customers in any Gitanjali outlets. Nirav Modi was more niche and so one wondered what would be his returns on the high investments he was making in his outlets. He must have been incurring around Rs 25 to Rs 30 lakhs per month for his Kala Ghoda outlet for instance, but it was doubtful if it paid him dividends in terms of sale of jewellery," said the broker.
Choksi went in for an IPO and there were talks about Modi following suit with a Rs 600 crore IPO a few months back. While Modi looked at Hollywood celebrities for promoting the brand,  Choksi used Bollywood stars, he alleged.
The diamond trade works solely on trust. It does not welcome outsiders and is a close-knit, tight circuit. Credit is given in the industry  on references between traders.
The sector employs over 2.5 million workers and contributes to 6 percent – 7 percent of the Gross Domestic Product (GDP) of the country, according to CARE Ratings.
How the diamond industry works
The first generation traders in the diamond trade came from Palanpur, Banaskantha district in Gujarat.  The second generation hails largely from Kathiawad district, Saurashtra in Gujarat. The business is usually carried out by families who have been in the trade for generations. At times, members of one family marries another, who could have been their competitors in the business until then.
No unknown person can enter the trade without a reference from a diamond broker or trader. Since there is no way to assess creditworthiness of a broker as no balance sheet is studied or monitored, the saro manas che (he can be trusted)  tag is the entry into the market backed by  someone who is in the trade.
The business is largely cash-driven and the going is fine as long as the broker or trader is paying for the consignment he buys. Often, losses of Rs 25 to Rs 50 lakhs and at times Rs 1 crore too is not reported to the police as the transaction is in cash with no records to show for it. But the outer limit of the loss is largely around Rs 1 crore, said brokers. The broker buys a consignment of diamonds from one trader, sells it to another, and pays back in the time-period -- usually 30 to 90 days to the trader. If he incurs loss in the sale, he makes it good in the next one. Money is constantly rolled in the buy-sale business of diamonds. This is the same modus operandi  Nirav Modi has replicated with PNB. (Read about it here.)
The boom period of the diamond industry was in the late 90s when prices for diamonds were up and the dollar was stronger against the rupee. The margins were good then and many people got into the trade. With slowdown in global imports, demonetisation and GST, the margins in the trade has come down to single digits.
Trade will be impacted by scam
The 3.30 lakh crore gold and diamond Indian industry will be impacted by the PNB fraud case in which Modi and his uncle and other family members have been implicated.
"When any of us approach a bank for a loan, the number of papers we are asked to produce and the collateral we have to give against the loan is huge. It is a time-consuming process. But here you have Modi and his uncle taking Rs 11,400 crore against forged LoUs (Letters of Undertakings) in connivance with bank officials without any collateral and worse, fleeing the country," a trader said. The backlash of the duo's actions will be felt by the industry though. Traders said that financial institutions and banks would be now even more hesitant to give loans to the industry.
The trade is not surprised by the scam or the large sum of Rs 11,400 crore fraud by Modi and Choksi. "That is how our systems work in the country," they said. Modi played it easy with the money from the banks, they allege. Just as any diamond trader who goes bust, goes back to his village in Palanpur or Kathiawad, Modi too has gone home to New York or Belgium after the scam, they said.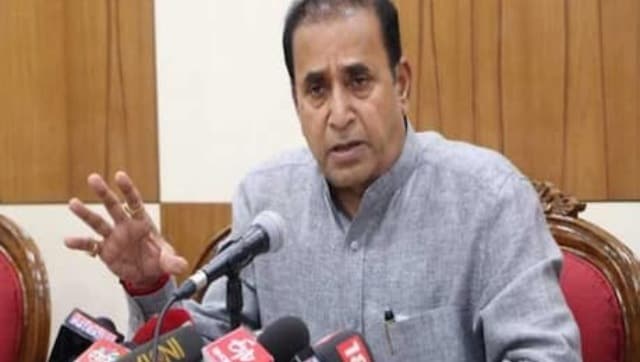 India
The ex-Maharashtra home minister's PA Kundan Shinde and personal secretary Sanjeev Palande were asked to appear before CBI in connection with its preliminary enquiry, as per the Bombay HC's order
Entertainment
To promote Oscars 2021, American Idol contestants will reportedly perform Oscar-nominated songs, while judge Lionel Richie will open the episode with his Oscar-winning song 'Say You, Say Me'
Sports
The first-ever Indian-origin referee in the NBA, Suyash Mehta, abandoned a promising career path as a doctor to make the move to officiating. His first generation immigrant parents thought he was throwing away his life and career.