Punjab National Bank Rs 11,000 cr fraud: PNB not solely responsible for India's large scale banking mess
Punjab National Bank is not the first instance of a public sector bank falling prey to such a large scale fraudulent practice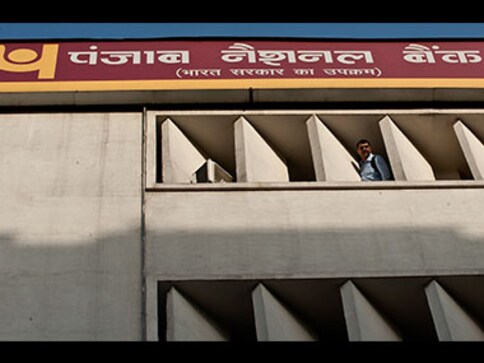 Seeing the Rs 11,000 crore fraud case that has engulfed Punjab National Bank (PNB) in isolation is a cardinal mistake. So is blaming PNB alone for the current mess after it reported Rs, 11,000 crore worth fraudulent transactions by billionaire Nirav Modi in connivance with certain bank officials.
PNB only represents the real situation of public sector banks in India long affected by weak risk management systems, poor managements and no significant autonomy in big business decisions. The fraud signals the deeper problems faced by sarkari banks and raises questions on the logic of recapitalising these lenders using taxpayers' money before fundamental reforms are executed to change the way these banks function.
At a press conference on Thursday afternoon, PNB top management admitted that the fraudulent transaction, where Modi secured unauthorised LoUs from PNB and used it to borrow money from other banks, was going on unnoticed for a good six to seven years .
This was identified as an act of fraud only in early January this year and was reported to CBI by end of this month. The bank's auditors, the Reserve Bank of India (RBI) or the promoter (government) were blissfully unaware of the wrongdoing all these years until suddenly someone at PNB woke up to the problem and went to town presenting the bank as a whistleblower.
There is something seriously amiss in this whole narrative to believe that this can happen only in this bank. The issue seems to be more related to the culture rather than a case of fraud by a few individuals.
The truth is that serious regulatory lapses, irresponsibility of bank executives and inability of banking regulator to put in proper checks and balances equally contributed to take things to the current situation. Some senior banking industry officials and former RBI top officials, who spoke to this writer, said the scenario can't be vastly in different in other state-run banks as well since all work on a similar pattern.
The situation in private sector banks is far better compared with this. Also, this isn't the first instance of a PSU bank falling prey to such fraudulent practices. There have been cases of frauds in banks like Bank of Baroda and Syndicate bank. That brings us to the next logical question.
If PSU banks have such weak degree of risk management systems in place and someone can defraud these entities for several years on end, should the taxpayers' money be wasted to feed these entities before the deeper systemic problems are resolved?
Just recently, the Narendra Modi government announced a mammoth capital infusion of Rs 2.11 lakh crore to fill the funding gaps of these banks.
This is apart from the annual capital infusion under the Indradhanush plan. If government continues to offer funds to banks every year that don't have proper systems and processes in place that is akin to throwing good money after bad.
Beyond infusing capital, no significant reforms have happened in the banking industry particularly when it comes to privatising these entities and letting private owners take over to change these banks into professionally managed, operationally efficient, healthy entities.
The government hired a few private sector candidates to head PSBs but with the structural problems remain, such cosmetic changes will hardly help. Presently, PSU banks suffer because of poor managements and more importantly from their public sector character. This can change only if private owners take over these entities and bring in professionalism and aggressiveness.
The point here is the issues that led to PNB fraud case is not limited to PNB alone. In the light of the PNB episode, it is critical that the government took a relook at the whole reform process planned for PSBs, including the recapitalisation policy. Inefficient entities shouldn't be let to waste taxpayer's hard earned money.
Business
Punjab National Bank is making this move to comply RBI guidelines
India
Trinamool Congress leader Partha Chatterjee and Arpita Mukherjee have been associated with the ownership of a vast amount of property including several flats, bungalows, schools and resorts all over West Bengal and Thailand by the ED and CBI
Politics
"PFI is trying to mislead the country by acting as the saviour of Islam. We have protested against their policies time and again, and requested for their ban," read a statement from the All India Pasmanda Muslim Mahaz