Punjab National Bank posts Rs 940 crore loss for first-quarter on fraud-related provisions
PNB in February said it had been defrauded by two jewellery groups that raised more than $2 billion credit overseas using fake guarantees.
Troubled Punjab National Bank (PNB) reported its second consecutive quarter of loss, as the country's second-biggest state-run lender set aside more funds for a massive fraud it disclosed earlier in the year.
PNB reported a loss of Rs 940 crore for the June quarter of fiscal 2018-19. The public sector bank (PSB) had posted a net profit of Rs 343.40 crore in the April-June quarter of fiscal 2017-18.
Total income rose to Rs 15,072 crore from Rs 14,468.14 crore in the year-ago period, the bank said in a statement.
PNB also reported a decline in its bad assets metrics. Gross non-performing assets (NPAs) stood at 18.26 percent of gross advances as on 30 June, 2018, as against 18.38 percent at the end of March 2018, and 13.66 percent a year earlier.
The bank is taking every possible measure "so that we can bounce back in the shortest possible time," Chief Executive Sunil Mehta told a news conference on Tuesday, outlining steps for boosting recovery of bad loans, conservation of capital and further capital increase via the sale of non-core assets and stakes in units, Reuters reported.
Mumbai-traded PNB, the fourth-biggest bank by assets among all of India's lenders, in February said it had been defrauded by two jewellery groups that raised more than Rs 13,700 crore in credit overseas using fake guarantees provided by the bank's staff at a Mumbai branch - the Brady House branch in south Mumbai.
The statement to the exchanges said: "...During the quarter ended 31st March 2018, a fraud was detected at [the] Brady house Mumbai branch involving certain accounts under [the] gems & jewellery sector amounting to Rs 14,356.84 crore wherein [the] RBI vide their letter no. 8720/21.04.132/2017-18 dated 28.03.2018 had given dispensation to the Bank to make provisions against the fraud at 25 percent without debiting 'other reserves' in the quarter ended 31 March 2018 and to provide remaining amount during first three quarters of the ensuing financial year.
"However, Bank had made higher than required provisions at 50 percent amounting to Rs 7,178.42 crore upto 31.03.2018. Further, [the] bank has made provision of Rs 1,863.46 crore during quarter ended 30.06.2018 making the total amount of provision more than required by RBI. The remaining provision will be made during the next two quarters of the current financial year as per terms of RBI's dispensation..."
With inputs from agencies
Business
The demand for diamond jewellery seems to have decreased by 10-15 percent within two months, Assocham said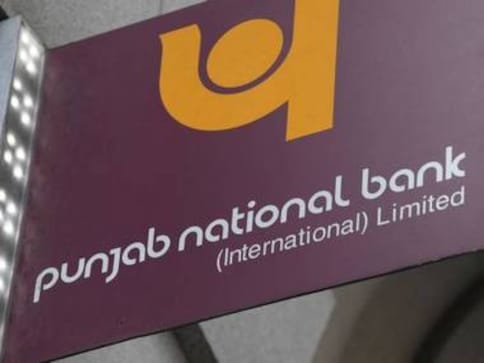 Business
Scam-hit PNB's recovery of over Rs 7,700 crore in bad loans during the first quarter in the current fiscal has surpassed the total amount it recovered in the entire 2017-18 financial year, indicating that it has embarked on the turnaround path, the bank's top official has said
Business
Scam hit Punjab National Bank (PNB) on Tuesday posted largest ever quarterly loss of Rs 13,416.91 crore for January-March period, mainly on account of high provisioning for bad loans.