Punjab National Bank fraud: Mehul Choksi plays cat and mouse with agencies; probably left Antigua and Barbuda
Apart from Mehul Choksi, 28 Indians have applied for citizenship of Antigua and Barbuda since 2014
Playing cat and mouse with the Indian agencies investigating the Rs 13,400 crore Punjab National Bank (PNB) scam, fugitive jeweller Mehul Choksi has left Antigua and Barbuda, the Caribbean country whose citizenship he received via an investment programme, according to a media report.
"We are trying to ascertain where he is. But we are certain he is not in Antigua anymore," an Antiguan officer involved in the probe was quoted as saying by The Indian Express.
Responding to the controversy, the Prime Minister of Antigua and Barbuda, Gaston Browne, reportedly told a journalist that back in 2017, when Choksi was granted citizenship, "evidently there was no negative info on him," The Daily Observer, a newspaper from the Caribbean country, reported.
An Opposition leader has reportedly demanded an enquiry into why "crooks and vagabonds and alleged fraudsters" were buying the Antiguan and Barbudan passport and further claimed that the Caribbean country has become "a haven for fraudsters, money launderers and the like," the newspaper added.
Meanwhile, data analysed by The Times of India revealed that apart from Choksi, 28 Indians have applied for citizenship of the Caribbean country since 2014.
Citing a half-yearly report of the Citizenship by Investment Unit (CIU) of the Caribbean country, the Times of India said seven out of 28 people were granted Antiguan nationality between 1 January and 30 June, 2017, upon an investment of $2,00,000. The report revealed that on 21 June alone three application were processed simultaneously. However, it hasn't been confirmed as to whether the applications belong to Choksi and his family, The Times of India added.
"Holders of the Antigua and Barbuda passport enjoy visa-free travel to approximately 132 countries, including the UK and the countries of the Schengen area," according to the website of Citizenship by Investment unit of Antigua and Barbuda.
The Central Bureau of Investigation (CBI) has already approached authorities in Antigua for details on the whereabouts of Choksi, who owns Gitanjali Gems. The CBI in its communication to Antiguan authorities on 24 July cited an Interpol diffusion notice against the fugitive businessman, who allegedly colluded with billionaire diamantaire Nirav Modi to defraud the PNB, and sought details of his movement, landing and his current location.
On 23 July, Choksi moved a special court in Mumbai seeking cancellation of non-bailable warrants against him, claiming that he apprehends mob lynching if he is brought to India.
A special Prevention of Money Laundering Act (PMLA) court had in July and March this year issued non-bailable warrants against Choksi after it took cognisance of the charge sheet filed by the Enforcement Directorate (ED) in the case.
With inputs from PTI
India
The elections were held in Istanbul during the ongoing 89th International Criminal Police Organisatio) General Assembly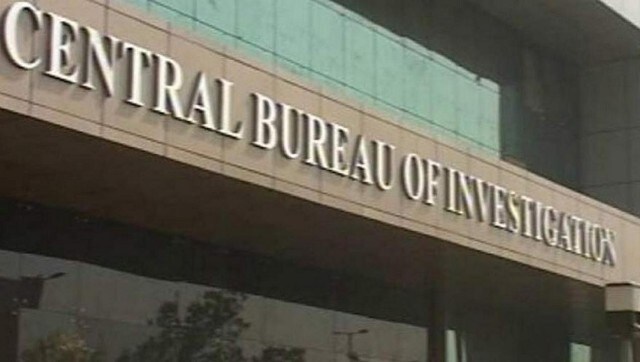 India
Senior IPS officers Vidya Jayant Kulkarni, Ghanshyam Upadhyay and Nawal Bajaj were on Wednesday by CBI