Pune Municipal Corporation raises Rs 200 cr in first bond issue by a civic body in 14 years
Proceeds from the issue, raised at a coupon of 7.59 percent and oversubscribed six times, will be used for a Rs 2,300-crore water project.
Mumbai: The Pune Municipal Corporation (PMC) today raised Rs 200 crore by selling 10-year bonds, becoming the first civic body to tap money from this route in 14 years.
Proceeds from the issue, raised at a coupon of 7.59 percent and oversubscribed six times, will be used for a Rs 2,300-crore water project.
"We will be raising money in a staggered way over the next five years as per the payment schedule for the project," Kunal Kumar, the civic commissioner, told reporters here.
He said the municipal body will be preparing a case study based on its experience and sharing it with other urban bodies to help them raise money from the bond markets which is being increasingly pushed by policymakers now.
"New era dawns in Municipal Finance. History created by Pune Municipal Corporation by launching India's largest municipal bond program," Union Minister M Venkaiah Naidu tweeted.
The body was rated 'AA+' by credit rating agencies due to its strong finances. Kumar said it has been able to increase property tax collections by 50 percent in the last two years, with over 50 percent of the payments happening online at present.
The corporation has also set out on a water tarriff hikes programme, he said, conceding that it will take up to seven years for the water charges to cover the repayments.
For the comfort of investors in the bond programme which did not have any guarantee from the state government, an escrow account has been created to deposit the funds.
The commissioner said the corporation was assisted by the US Department of Treasury to create a debt policy.
Kumar said HUDCO was offering money at 9.7 percent, while Asian Development Bank and World Bank had also evinced interest to fund, but there were currency risks associated.
The bond programme saw interest by 21 long-term investors, including banks, insurance companies and pension funds, Ashwani Bhatia, the president and COO of SBI Capital Markets, the sole I-banker told reporters.
He said municipal bodies can raise money if they were responsible in managing their finances and added that there should be another issue in the fortnight either by Ahmedabad or New Delhi civic bodies.
The bonds will be listed on BSE and there will be a listing ceremony at the bourse on Thursday.
The scheme aims to provide water across the clock for all the citizens of Maharashtra's second biggest city. Rs 300 crore will be invested for a reservoir, Rs 700 crore for putting meters and Rs 1,800 crore for getting the distribution network.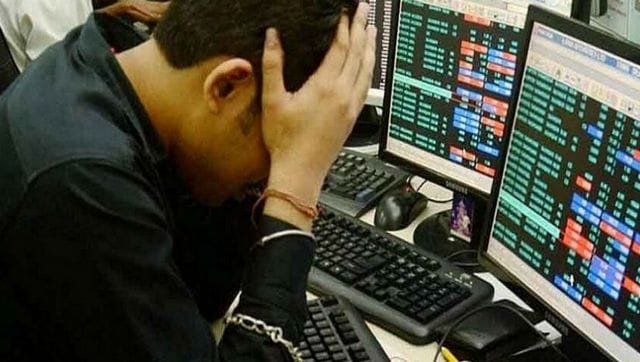 Business
BSE Sensex closed at 52,198.51 with a loss of 354.89 points or 0.68 percent
India
As per the state government, the death toll in the rain-battered Raigad district has reached 71, while 53 people are still missing
India
The death toll in the state has reached 149 and as many as 100 people are missing