Public servants can be convicted for graft only if they have illegal assets: Relief for bankers, officials whose decisions go sour
With the passing of the Prevention of Corruption Bill 2018, it is no longer possible for the bribe-giver to turn an approver and stand in the witness stand against the bribe- taker.
The Parliament on 24 July 2018 had passed the Prevention of Corruption Bill 2018, provisions of which have been hanging fire since 2013. It treats bribe-givers at par with bribe-takers and prescribes jail term (in addition to fine) ranging from three to seven years to both on conviction for being equal partners in the crime of corruption.
Teachers and invigilators do not tire of admonishing and punishing students showing their answer sheets to the weak students in examinations. Obviously, this basic school lesson was lost at higher levels.
The Bill has done well to bring it into the nation's consciousness. As a corollary, it is no longer possible for the bribe-giver to turn an approver and stand in the witness stand against the bribe- taker.
The Bill also does well to distinguish between voluntary and coerced bribes given. Accordingly, if the bribe-giver can prove that he was driven into giving bribes by lodging a complaint within seven days of paying, he will be absolved of the charge of being an equal partner in the crime of bribe-giving. But this may not be easy for the harried bribe-giver because there are obviously no tangible records of bribe giving linking it to a day and time.
The Minister for personnel Jitender Singh, however, has promised to provide for some leeway in the rigor of seven days in the rules to be made. Bestirring within seven days of giving bribe incidentally would protect a vast majority of bribe-givers because most of the speed money is thanks to unstated coercion. Power corrupts, and a supplicant needing a government favor, as it were, is often driven into bribing. But even if he is coerced, he cannot mount the witness stand to depose against the public servant in a belated show of remorse.
The Amendment that has received both bouquets and brickbats is the one relating to prior sanction of the concerned government before inquiring into the charge of corruption against a public servant---a pre-condition hitherto applicable only to Joint Secretaries and above. Now, this requirement would apply across the board irrespective of the official's rank.
Critics have complained against this Amendment as a capitulation to corruption and dilution of the anti-graft stance of the Narendra Modi government.
The key takeaway of the Bill, however, is its distinction between intention and action of the public servants. An intention may be mala fide but if it has not translated into disproportionate assets in at the hands of the public servant or misappropriation of government resources, the charge of being corrupt will not stick. This is a huge relief especially for bankers whose loan sanctions are always looked down upon with suspicion both by the public and the investigating agencies.
The act of sanctioning a loan involves judgment which in hindsight can be assailed as wrong. Hindsight will not be reason enough to haul a banker or for that matter any public servant over coals. But eyebrows have gone up over the monetisation, so to speak, of corruption.
If the prosecution is unable to dredge up disproportionate assets, its charge of corruption against the public servant will come unstuck even though he might be guilty of showing undue favors and otherwise being delinquent. But then corruption has come to be associated with money or its equivalent. And equally error of judgment is often supported by the absence of monetary deals.
And talking of coal, one recalls the travails of the former Coal Secretary Harish Gupta arraigned under the Prevention of Corruption Act 1988 as being a party to free allotment of coal to companies whimsically as was done by the previous UPA government. Gupta has been known to be an upright officer but got caught in the crossfire of coal allotment ignited as much by the desire for score-settling as for the need for transparent and revenue producing mechanism in allotment of this precious natural resource. Unfortunately for him, the Amendment is only prospective whereas retrospectivity could have been conferred in all fairness to public servants done in by circumstances and sheer association with the alleged corrupt government in power during his/her term in office. His fellow bureaucrats took up cudgels for him and the result is there for everyone to see. Their plea has been heeded by the 20th Law Commission headed by Justice (retd) AP Shah in its 254th Report.
The Amendment also permits inquiry into the conduct of retired bureaucrats thus keeping the sword of Damocles hanging over their heads and putting a possible question mark over their pension in case they are held guilty.
These amendments to the Prevention of Corruption Act, 1988 were necessitated by the obligation of India to review the existing provisions of the Act so as to bring it in line with the United Nations Convention against Corruption (UNCAC).
(The author is a senior columnist and tweets @smurlidharan)
Politics
The money laundering case against Deshmukh and others was made out after the CBI booked him in a corruption case related to allegations of at least Rs 100 crore bribery made by former Mumbai police commissioner Param Bir Singh
India
During the raid, Karnataka ACB officials recovered Rs 25 lakh in cash and a huge amount of gold.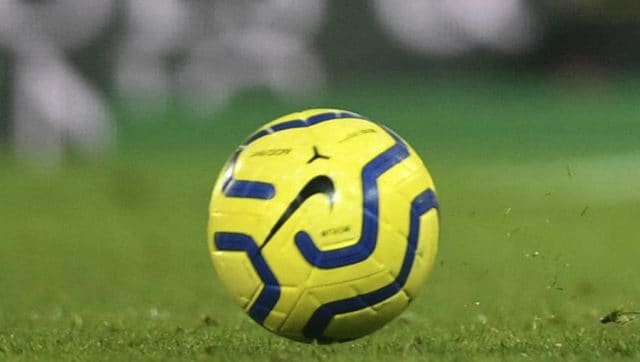 Sports
Nick Mwendwa was arrested on 12 November, a day after Sports Minister Amina Mohamed set up a caretaker committee to run the Football Kenya Federation (FKF) after an investigation uncovered alleged financial irregularities during his tenure.