PSB unions make strong pitch for nationalisation of private banks amid allegations of corruption, nepotism
Employees unions of PSBs have made a strong pitch for nationalisation of private sector lenders amid allegation of corporate governance lapses
New Delhi: Employees unions of public sector banks have made a strong pitch for nationalisation of private sector lenders amid allegation of corporate governance lapses and concealing of information.
Various allegations and imposition of fines for violation of guidelines raise a serious question mark on their ability to deal with the public money, unions said, adding that the recent events has also punctured their claims of being most efficient banks.
Many private sector banks which are pampered by the government are in crisis, and ICICI Bank and Axis Bank are the examples, All India Bank Officers' Confederation (AIBOC) General Secretary DT Franco said in a statement.
"So, it is high time, the Government of India and RBI intervene and nationalise the private sector banks so that the sector plays the vital role in commanding heights of the economy and there is growth in farm sector as well as employment," AIBOC joint general secretary Ravinder Gupta said.
Surprisingly, most of the private sector banks are owned by foreign investors and they are reaping the benefits of high valuation and dividend yields, Gupta said, adding that the investors are taking away large chunk of profit, while public sector banks pay part of profit to the government as dividend, which is utilised for the development activities in the country.
Echoing similar views, All India Bank Employees' Association (AIBEA) General Secretary CH Venkatachalam said everyone is by now aware what is the reality about the so called champions of efficiency in the banking sector.
"Both ICICI Bank and Axis Bank together have deposits of the public to the tune of Rs 9 lakh crore. We need to safeguard this public money. They talked about better governance in private banks. ICICI Bank was projected as a role model. What happened to that now," he said.
There are serious charges of corruption and nepotism in sanction of loans, he said, adding there are repeated suppression of bad loans and under provisioning.
"All these unethical things are going on for a long time. Just changing the top executives will not suffice. It is high time that the government should come forward to nationalise ICICI Bank and Axis Bank," he said.
Venkatachalam further said ever since the Punjab National Bank -Nirav Modi fraud came to light, there has been strong voice from different corners demanding privatisation of public sector banks and it started with industry chamber Assocham making this demand, followed by Ficci.
Later Chief Economic Adviser Arvind Subramanian, and former Niti Aayog vice chairman joined the chorus, he said.
"Their only argument was that PNB fraud has taken place because of the inefficiency of public sector ownership of banks. They conveniently forgot the fact that between 1947 (independence) and 1969 (nationalisation of Banks), 736 private banks had collapsed and closed down due to mismanagement by the (private owners of these banks)," he said.
Even after 1969, 36 private banks had collapsed or merged with other banks, Venkatachalam added.
There are allegations of nepotism against ICICI Bank CEO Chanda Kochhar, putting a question mark on the bank's corporate governance.
According to the reports, Kochhar's husband Deepak Kochhar had formed a joint venture with Videocon promoter Venugopal Dhoot for a business dealing in renewable energy and there were a string of transactions later, which gave him full control of the venture after the exit of Dhoot.
Earlier this week, the Axis Bank board has curtailed the fourth term of its CEO and managing director Shikha Sharma to seven months, following an unusual request from her that she be relieved in December 2018, 29 months ahead of the scheduled term.
The board's decision came amid RBI raising questions over her re-appointment for the fourth term as MD and CEO of the third largest private sector lender in the wake of mounting non-performing assets (NPAs).
India
Petrol and diesel prices: Petrol price in Delhi stands at Rs 105.49 per litre while diesel is available for Rs 94.22. In Mumbai, petrol is retailing at Rs 111.43 while diesel costs Rs 102.15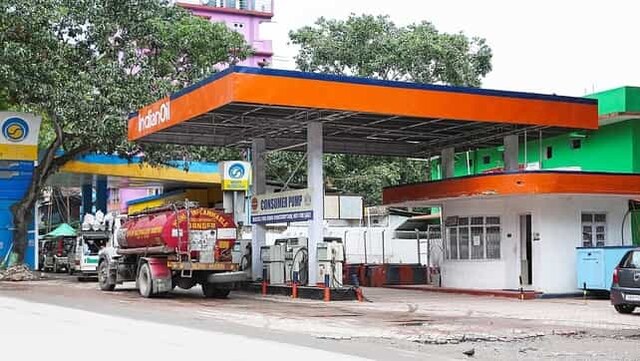 India
Petrol and diesel prices: Petrol price in Delhi stands at Rs 105.14 per litre while diesel is available for Rs 93.87. In Mumbai, petrol is retailing at Rs 111.09 while diesel costs Rs 101.78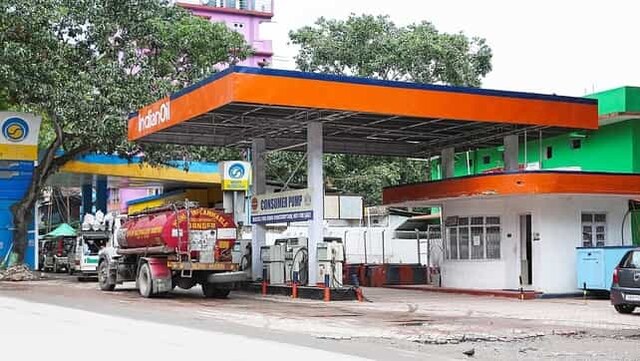 India
Petrol and diesel prices: Petrol price in Delhi stands at Rs 104.44 per litre while diesel is available for Rs 93.17. In Mumbai, petrol is retailing at Rs 110.41 while diesel costs Rs 101.03