PSB stocks in demand as investors cheer Tatas' acquisition of debt-laden Bhushan Steel
Shares of public sector banks surged up to 5.3 percent on Monday as investors cheered the acquisition of debt-laden Bhushan Steel under the Insolvency and Bankruptcy Code (IBC) framework that will reduce bad loans of PSBs
New Delhi: Shares of public sector banks surged up to 5.3 percent on Monday as investors cheered the acquisition of debt-laden Bhushan Steel under the Insolvency and Bankruptcy Code (IBC) framework that will reduce bad loans of PSBs.
The scrip of Bank of India soared 5.31 percent, Punjab National Bank 4.62 percent, Union Bank of India 4.38 percent, Bank of Maharashtra 3.03 percent, Syndicate Bank 2.65 percent, Bank of Baroda 2.49 pe cent and SBI 2.47 percent on BSE.
Also, Indian Bank rose by 2.21 percent, Allahabad Bank 1.99 percent and Oriental Bank of Commerce 1.59 percent.
The acquisition of debt-laden Bhushan Steel, under the Insolvency and Bankruptcy Code framework, will reduce bad loans of PSBs by Rs 35,000 crore, Financial Services Secretary Rajiv Kumar said on Monday.
"IBC transforming credit culture in NewIndia. About Rs 35,000 crore reduction of NPAs of PSBs in Bhushan Steel case. Reduction of NPAs in individual PSBs range from about Rs 500 crore to over Rs 10,000 crore, he tweeted.
Last week, Tata Steel, through its subsidiary, completed the acquisition of controlling stake of 72.65 percent in Bhushan Steel for around Rs 36,400 crore after emerging as the winning bidder in an insolvency auction.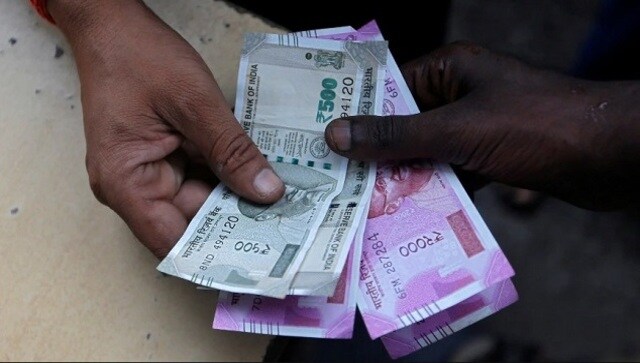 India
The huge sum of money got credited into the accounts of Guruchandra Vishwas and Asit Kumar and they both live in Pastiya village in Bagaura panchayat in Katihar district
Business
During the last week, BSE jumped 710 points or 1.21 percent, while market benchmark Sensex scaled the 59,000-mark for the first time
Business
Customers will have the liberty or facility to cancel, view, or modify any standing instructions set on their card.