Provisioning for 12 NPAs: SBI's Arundhati Bhattacharya rules out huge dent on bottom lines
These 12 large accounts had become NPAs by end-March 2016 and Crisil estimates show the banks had already provisioned 40 percent for these NPAs worth Rs 2 trillion or about Rs 80,000 crore.
Mumbai: The nation's largest lender State Bank on Wednesday ruled out the additional provisioning towards the 12 largest NPA accounts which have been referred to insolvency proceedings denting the bottomlines very hard as most of the provisioning has already been done.
"The increased provisioning requirements, more or less, in all of these accounts we have pretty large provisions. But yes, we have to make a little more but it should not very badly impact our earnings going forward," chairman Arundhati Bhattacharya told reporters after the annual general meeting there late evening on Tuesday. She was responding to questions from the media about the possibility of increased provisioning towards the 12 Reserve Bank of India (RBI) - referred accounts impacting the banks bottomlines.
It can be noted that domestic ratings agency Crisil had on Monday estimated that led by public sector banks, lenders will have to take a huge haircut towards these NPAs. It has pegged an additional burden of Rs 40,000 crore or 25 percent more towards provisioning for these 12 accounts which have been sent for insolvency by RBI.
These 12 large accounts had become NPAs by end-March 2016 and Crisil estimates show the banks had already provisioned 40 percent for these NPAs worth Rs 2 trillion or about Rs 80,000 crore.
"We estimate a 60 percent haircut would be needed on these loan assets. That would mean banks will have to increase provisioning by another 25 percent or Rs 40,000 core more this fiscal, compared with 9 percent in the last," Crisil said in a note.
The total NPA provisioning of banks stood at Rs 2.2 trillion as of FY17, up from Rs 2 trillion in FY16.
Parrying a question on whether RBI has been very stringent or overcautious on with these accounts, she said "the regulator has done what it felt was right. Now whether it is overcautious or whether it is in order, we will come to know with time."
"The only thing is that they have given us three quarters to do it which I think is adequate. Also, provisioning doesn't mean write-offs. It merely means that you keep the provisions if things are better, and then we can write it back," the chairman of SBI which is the lead banker to six of these 12 accounts said.
But she was quick to point out that the problem with higher provisioning is that "if a buyer comes to take over that account will immediately take that as the lowest level of write-off or haircut. So, to that extent, we may have realised better value if we havent exactly quantified the amount of provisioning that we made."
Bhattacharya said the remaining six accounts from the RBI list will be taken up within the stipulated time of 15 days itself or even earlier.
"All the preparation that were required to be done most of them is already done. To that extent we are doing things as per book. And we expect that this will enable quick resolution," Bhattacharya said.
The largest 12 accounts named by RBI are Bhushan Steel (Rs 44,478 cr), Lanco Infra (Rs 44,365 cr), Essar Steel (Rs 37,284 cr), Bhushan Power (Rs 37248 cr), Alok Industries (Rs 22,075 cr), Amtek Auto (Rs 14,075 cr), Monnet Ispat (Rs 12,115 cr) Electrosteel Steels (Rs 10,274 cr), Era Infra (Rs 10,065 cr) Jypaee Infratech (Rs 9,635 cr), ABG Shipyard (Rs 6,953 cr), and Jyoti Structures (Rs 5,165 cr).
Of these six accounts have already been sent to NCLT by banks -- Bhushan Steel, Essar Steel and Electrosteel Steels by SBI; Bhushan Power by PNB; Lanco Infratech by IDBI; and Amtek Auto by Corporation Bank- for possible liquidation.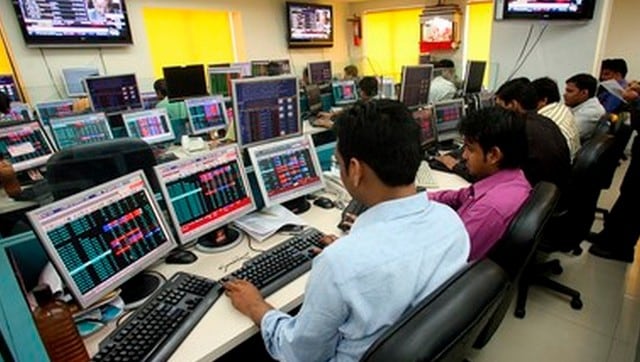 Business
PowerGrid, NTPC, ITC were among the top gainers in the Sensex pack, while Bajaj Finserv, HDFC, Asian Paints and Dr Reddy's were among the laggards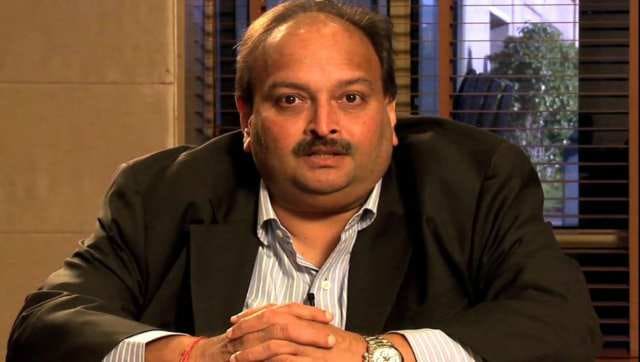 India
Choksi, who is wanted in India in an alleged Rs 13,500 crore loan fraud case, filed the habeas corpus petition claiming he was abducted and forcefully brought to the Caribbean island nation, local media reported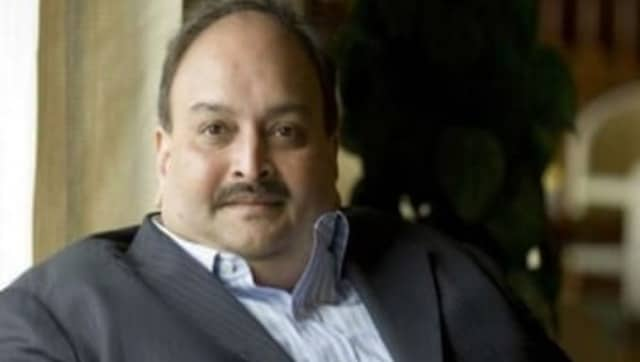 India
The whole fuss over Choksi's presence in one or the other Caribbean island, which are roughly just 100 nautical miles apart, stems from the uncertain status of his citizenship.