Protecting home buyers' interest: Should banks stand guarantee for advances paid by consumers?
The government must forthwith introduce an ordinance or amend the law at the earliest opportunity to morph home buyers paying advance into secured creditors
Finance Minister Arun Jaitley has gone on record expressing sympathy for the numerous flat buyers of Noida (located in the outskirts of New Delhi) who have lost their precious life long savings and paying EMI (equated monthly installment) for the properties they have not become the owners of.  The real estate companies to whom they had paid being unable to complete their projects and going financially bust, the hapless buyers are having to stand in queue before the liquidator appointed by the National Company Law Tribunal (NCLT).  They should be lucky to get 10 paise for every rupee they have paid, ranking as they do as unsecured creditors.
Home buyers are a rare breed of creditors.  They did not supply cement or bricks or paints to the builder.  Rather they paid advance.  While it is true that even suppliers of materials deserve sympathy and get their dues, there is a stronger flow of emotion and sympathy in favor of home buyers many of whom are starry-eyed first time buyers wistfully looking to settle in the comfort of their own homes after a life of struggle and toil.
Home buyers would be well advised to buy only ready-to-occupy flats.  It would be the housing equivalent of cash and carry. Seeing is believing.  More so in the case of houses.  Developers and builders promise the moon.  But like the proof of pudding lying in its tasting, the shape and structure of a house is visible only after it is complete.  Certainly a buyer should not be paying for a house the foundation stone of which is yet to be laid.
Of course this is not always possible given the niggardliness of our banks and financial institutions in financing building activity. Willy-nilly or out of greed therefore builders take advance and milestone payments from the wannabe buyers.  And not uncommonly the construction drags on endlessly sometimes for more than a decade with the builder coming up with some excuse or the other.  Longer the delay longer the sleepless nights for the wistful buyers.  My own experience has been those who buy ready-to-occupy houses end up paying slightly more than the early birds but breathe easier.
But then ready-to-occupy houses are the ideal, not always achievable by the buyers.  The government must forthwith introduce an ordinance or amend the law at the earliest opportunity to morph home buyers paying advance into secured creditors.  That is the least the government can do to them.  The builder might not have given any security to them but the government would do well to do something in this regard.  For example, banks must be persuaded to stand guarantee for the advances paid by the home buyers with the bank charges being borne by the builder.
As it is builders are mandated by the Real Estate (Regulation and Development) Act, 2016 (the real estate Act) to deposit as much as 50 percent of the buyer advances into an escrow account.  This was done in order to put an end to the practice of builders flitting from project to project thus mixing up the funds belonging to project A with project B and so on in a manner of borrowing from Peter to pay Paul.  While this was a good remedy ( though the initial mandate was to deposit 70 percent) it is not an effective remedy when a company goes into liquidation when distinct projects lose their individuality and companies assets and liabilities become a homogenous mass before the liquidator.
After making the buyers secured creditors, the second amendment should be to compel builders to float SPVs for each project.  In other words project A should be XYZ Ltd Noida and project B should be XYZ Ltd Ghaziabad.  Unless each project is a separate entity, escrow account itself might not be an effective remedy.  The advantage for buyers of XYZ Ltd Ghaziabad would be they would remain unaffected if XYZ Ltd Noida goes bust.  And it should be mandated that inter-corporate loan is a strict no-no for such stand alone SPVs.
India
For a while it seemed that amidst all the darkness and despair in the world in 2021, India-Pakistan relations had taken off on a positive note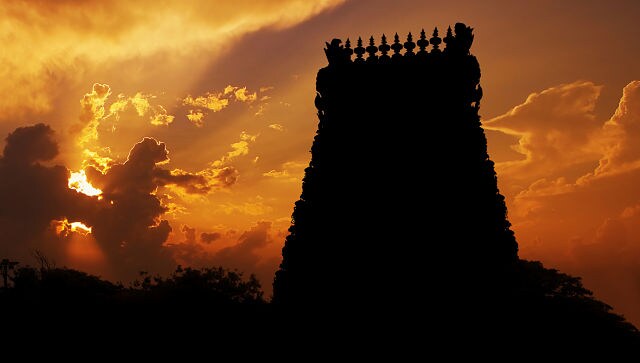 Politics
Tamilians don't just pray in temples; they see them as community spaces that reaffirm social unity
India
In this community, the only form of politics is that of the Twenty20 boss. By privatising welfare, Twenty20 is becoming the political machine of the 21st Century