Prime minister Narendra Modi to address corporate India at Ficci AGM tomorrow
Ficci was launched in 1927 on the advice of Mahatma Gandhi to industry leaders Ghanshyam Das Birla and JRD Tata
New Delhi: Prime Minister Narendra Modi will address the doyens of Indian Industry here tomorrow at the Annual General Meeting of Ficci, his first address to an AGM
of a national business association after becoming the premier.
"After the inaugural session, Modi will interact with all the past presidents of Ficci," said the chamber.
At this year's AGM, Ficci President Pankaj Patel (Chairman & MD, Zydus Cadila) will step down and Rashesh Shah (Chairman & CEO, Edelweiss Group) will take charge.
The AGM, with the theme 'Indian Business in a New India', will also be addressed by Finance Minister Arun Jaitley and Defence Minister Nirmala Sitharaman on 14 December. Senior Congress leader Jyotiraditya Scindia will also address a special session.
Four state finance ministers — Sushil Modi, also the deputy chief minister of Bihar; Amit Mitra of West Bengal, Thomas Isaac of Kerala and Haseeb Drabu of Jammu & Kashmir — will talk about GST, which was ushered in the country on 1 July.
In a statement, Ficci said it is India's oldest and largest business chamber with membership across the country and all sectors of the economy. Ficci was launched in 1927 on the advice of Mahatma Gandhi to industry leaders Ghanshyam Das Birla and JRD Tata.
Politics
There are several instances from Maharashtra and Karnataka to Arunachal Pradesh and Goa where political parties with most seats were forced to sit in Opposition, while those rejected by voters came together to form a coalition government
World
The G7 is an informal group of the leading industrial nations – the US, the UK, Canada, France, Germany, Italy, and Japan. Since 2014, Narendra Modi has been invited thrice to the summit, which is a reflection of India's growing clout in the world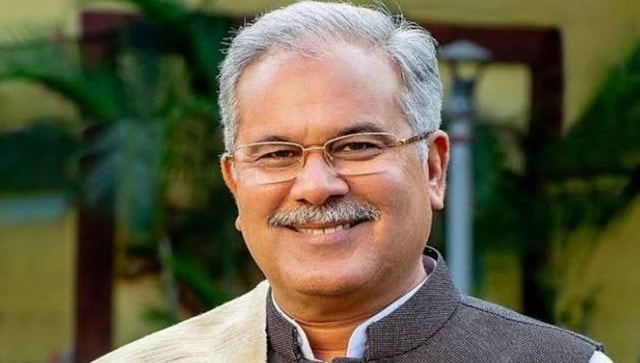 India
Bhupesh Baghel extensively discussed the future action plan of the culture council and sanctioned Rs 4.93 crore