#RetainRajan: Now India Inc chorus grows in support of his second term
Leave aside the government, but the support to give Rajan a second term as the RBI governor has been growing louder amongst the chieftains of several big Indian corporates
In the last few weeks much noise has been made, especially in the political circles, with regards to RBI governor Raghuram Rajan's term ending this September and whether he should be allowed to continue for the second term.
The central government has been playing a safe game so far, and have indicated that the decision would be taken towards the end of his tenure. This shows that the government probably doesn't enjoy consensus in its party for giving a lengthier term to the current central bank chief.
However, leave aside the government, but the support to give Rajan a second term as the RBI governor has been growing among the chieftains of India Inc.
Most of the leading entrepreneurs believe that Rajan diligently handled better in controlling rising food prices and also ushered in new reforms to rebuild the banking system in the country besides playing a big role in stabilising the currency (rupee) in the last 36 months.
"I believe Rajan should get an extension for more reasons than one," Business Standard quoted outspoken Rahul Bajaj, chairman, Bajaj group as saying. "During the last few years, he has been the best Reserve Bank governor. I have agreed with his interest rate policy to control inflation even though many of my industry colleagues had a different view."
Also Harsh Mariwala, chairman, Marico, said Rajan has a great track record abroad. "Rajan is going about finishing his unfinished agenda. At this stage, to change to someone else would mean shifting gears. It is better Rajan completes his journey over the next term," Business Standard quoted Mariwala.
Coming out in support of RBI Governor Raghuram Rajan, leading industrialist Adi Godrej has said he is an admirer and it will be a "good thing for India" if his tenure is extended.
"I think he has done a good job. He is very well respected across the world. He is a very capable person, very well respected person and I think if his term is extended then its a good thing for India," Godrej told reporters.
Praising Rajan's work, Godrej said, "He was voted as best Central Bank Governor in the world by one of the magazines. I am admirer of him and I support his extension."
Godrej made these remarks amid calls for his sacking by BJP leader Subramanian Swamy. However, Godrej group chairman refused to comment on the controversy.
Not just that, even online petition seeking Rajan's second term too has been gaining ground. According to petitions filed on change.org by Bengaluru-based Rajesh Palaria last week saw over 42,000 votes, while signatures are also increasing by numbers.
Finance Minister Minister Arun Jaitley last week refused to be drawn in to the matter of a second term for Rajan as the chief of the Central Bank, saying "these are not issues which we discuss through the media".
Jaitley has also said there is a "mature relationship" between the central bank and the government.
Indicating his interest in a second term, Rajan on May 13 had said he has enjoyed every moment of the job, but there is "more to do".
Earlier this month, BJP MP Subramanian Swamy wrote to Prime Minister Narendra Modi seeking immediate sacking of the former IMF Chief Economist while alleging he was "mentally not fully Indian" and has "wilfully" wrecked the economy.
"The reason why I recommend this is that I am shocked by the wilful and apparently deliberate attempt by Dr. Rajan to wreck the Indian economy," Swamy wrote adding his concept of raising interest rates to contain inflation was "disastrous".
However, Firstpost's Dinesh Unnikrishnan in his copy earlier this month explained why it is critical for the Modi government to ensure the central bank gets a freehand in the process.
After Rajan took over as the RBI governor in September 2013, the central bank has acted decisively to contain bad loans. As the first step, it laid out rules for early recognition of stressed assets on banks' balance sheets and then later following it up with withdrawal of special dispensation provided to restructured loans. This requires banks to make provisions for restructured loans at par with bad loans. Of course, banks can still recast loans but with tighter scrutiny.
For the largest interest of the economy, there are few more good reasons for Modi to ensure Rajan continues in the central bank.
For one, the transition of the Indian banking sector is currently underway under the leadership of Rajan. India is arguably witnessing the biggest revolution in its banking sector since the nationalisation with the entry of new set of small finance banks, payments banks and plans to make universal banking on on-tap mode. In other words, at a time when the banking infrastructure overhaul is underway, it is important to ensure continuity at RBI top brass.
Two, under Rajan, the RBI has managed to control inflation at manageable levels from near double-digit levels when he took over in late 2013. A slew of reforms in the monetary policy process (focusing on retail inflation as key policy indicator, bi-monthly policy reviews and efforts to guide the banking system to a more efficient monetary transmission mechanism) have so far worked well but still a work in progress.
Three, change to inflation targeting monetary policy mechanism. Rajan managed to bind the government to sign a pact with the RBI on joint monetary policy mechanism that will predominantly target inflation and empowers the central bank to adjust the policy rates to achieve that target.
Four, there isn't an iota of doubt that Rajan taking over as the RBI governor has helped the Indian economy to a great extent regain confidence of international investors and rating agencies especially after questions were raised about the credibility of the GDP numbers and the ability of the government to take ahead the reforms process. In uncertain times, it is critical to ensure Rajan stays for now.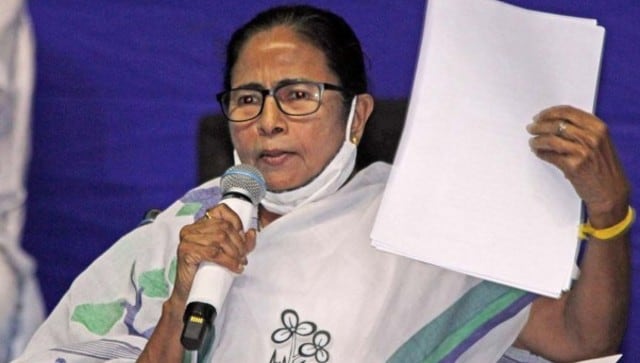 Politics
All this in the backdrop of #AbkiBaarDidiSarkar trending on Twitter, thus further fuelling rumours about a United Front.
India
The ''Mann Ki Baat'' programme is broadcast at 11 am on the last Sunday of each month through various channels of the All India Radio and Doordarshan
India
Modi noted that on the coming 15 August, India will enter its 75th year of Independence and highlighted that Amrit Mahotsav is being celebrated throughout the country to mark that year