Pradhan Mantri Ujjwala Yojana to be extended to ration card holders soon
Pradhan Mantri Ujjwala Yojana has been recognised by World Health Organisation as one of the decisive interventions by the government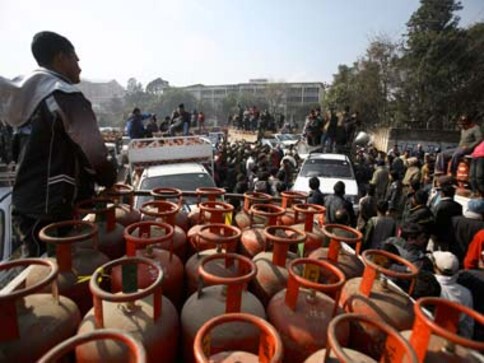 The 2016 government scheme Pradhan Mantri Ujjwala Yojana launched in 2016 can now be availed by those holding ration cards, according to media reports. The scheme, primarily aimed at those below the poverty line (BPL), has now been expanded to ration card holders and those Aadhaar card holders who will declare themselves as poor, a report in The Financial Express said, adding that the announcement will be made this week.
Meanwhile, in August, the  government gave out the last of the five crore targeted Liquefied Petroleum Gas (LPG) connection, achieving the target almost eight months ahead of schedule.
Lok Sabha Speaker Sumitra Mahajan handed over papers for an LPG connection under the Pradhan Mantri Ujjwala Yojana -- which was launched on 1 May, 2016 with a target to give 5 crore connections by March 2019 -- to a Muslim lady Takrdiran who is a resident of Sangam Vihar of the national capital.
Speaking on the occasion, Mahajan said the scheme has not just saved eyes and money of the poor women but also their "honour" as they would now not be required to venture into forests to collect firewood.
She, however, wanted more of 5-kg cylinders be given rather than 14.2-kg prevalent now to help poor buy the fuel.
Pradhan said the target has been achieved in 27 months instead of 35 months.
As many as 3 crore additional free cooking gas (LPG) connections will be given to poor households by March 2020, he said.
Under the scheme, the government provides a subsidy of Rs 1,600 to state-owned fuel retailers for every free LPG gas connection that they install in poor rural households. This subsidy is intended to cover the security fee for the cylinder and the fitting charges.
The beneficiary has to buy her own cooking stove. To reduce the burden, the scheme allows beneficiaries to pay for the stove and the first refill in monthly installments. However, the cost of all subsequent refills has to be borne by the beneficiary household.
Pradhan said the most number of LPG connections were given in Uttar Pradesh, where 87 lakh connections were released, followed by West Bengal (67 lakh), Bihar (61 lakh), Madhya Pradesh (45 lakh), Rajasthan (37 lakh) and Odisha (30 lakh).
About 47 percent of the beneficiaries are from the weaker sections of the society -- SC/STs.
PMUY, which aims to provide clean-cooking fuel to the poor households which are otherwise vulnerable to various health hazards associated with indoor air pollution, has been recognised by World Health Organisation as one of the decisive interventions by the government to address the indoor air pollution which accounts for nearly 10 lakh deaths in a year in the country, an official statement issued on the occasion said.
While till now the connections were given based on the 2011 Socio-Economic Caste Census (SECC), the list has been expanded to include providing free cooking gas connection to all SC/ST households, forest dwellers, most backward classes, inhabitants of islands, nomadic tribes, tea estates and beneficiaries of Pradhan Mantri Awas Yojana and Antyodaya Yojana.
--With PTI inputs
Find latest and upcoming tech gadgets online on Tech2 Gadgets. Get technology news, gadgets reviews & ratings. Popular gadgets including laptop, tablet and mobile specifications, features, prices, comparison.
India
The government had last year launched the Pradhan Mantri Ujjwala Yojana to provide 5 crore poor women with free LPG connections in three years with a view to providing clean cooking fuel
India
Despite the government's efforts to implement the Ujjwala Yojana, awareness regarding LPG and its health and other benefits is still in a sorry state.
India
While Dalits in western Uttar Pradesh have been critical of the central government on many issues, they feel the Ujjwala Yojana has made their lives easier.