Pradeep Singh Kharola as Air India CMD: Quick changes at top give out mixed signals on stake sale
With so many questions and few answers, what will the appointment of yet another bureaucrat as Air India CMD do? Won't his hands be tied to the eventual fate of the disinvestment process, hindering day-to-day decision making?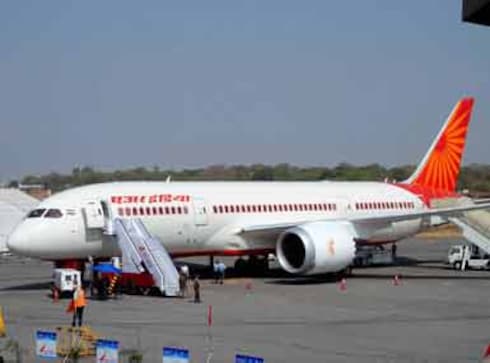 New Delhi: The government has appointed yet another career bureaucrat to head the ailing Air India, never mind its own attempts at disinvesting from the airline and handing it over to private parties. Senior IAS officer Pradeep Singh Kharola is the successor to Rajiv Bansal, who held the post for a mere three months and had been granted an extension just days back. Bansal was brought in after Ashwani Lohani was suddenly appointed the Chairman of the Railway Board following a series of derailments which scalped the incumbent chairman. This game of quick succession, which is being played in the shadows of the disinvestment process and where there seems to be absence of any particular thought in appointing the person to head Air India, makes little sense. Why not continue with one person till the fate of the airline is clear?
Anyway, as of now, there is no clarity on modalities of the disinvestment process – by when it will be initiated, when does it get completed, will the airline be offered as a whole or broken up into parts, will foreign airlines/other investors be allowed to participate in the process and whether the government intends to exit completely or will it continue to hold a deciding stake in the airline?
With so many questions and few answers, what will the appointment of yet another bureaucrat do? Won't his hands be tied to the eventual fate of the disinvestment process, hindering day-to-day decision making? As someone familiar with the process of initiating a new CMD said, another round of presentations for Kharola will take up the next few months.
To his credit though, Kharola seems to be more qualified than some of his predecessors at the job. He is currently the Managing Director of Bengaluru Metro Rail Corporation and this leads us to believe he has some experience of managing public transport. Then, Kharola holds a PhD in Public Transport Systems from IIT Delhi. A 1985 batch Karnataka cadre officer, Kharola was earlier Principal Secretary to Chief Minister of Karnataka and has held various other bureaucratic posts within the state as well as outside.
But coming back to the Air India muddle, the timeline for the disinvestment process to begin is getting stretched.
This piece in Moneycontrol.com says the process could take 6-8 months and therefore obviously cannot be completed this fiscal. A source said that the government has been sounding out potential investors but has not received a favourable response from at least two such investors. The Tata group – which was the first potential bidder that the government approached informally when it initially announced its intention to disinvest from Air India – has been lukewarm to the outreach. And sources say its airline partner Singapore Airlines has also not shown a keen interest in Air India till date.
This leaves IndiGo, the domestic market leader, which has expressed an interest but preferably only in the international operations of Air India. And some ground handling agencies which are keen on only the ground handling arm of Air India. Where does this leave the disinvestment, remains to be seen.
A person close to developments said that perhaps Kharola has been brought in to ensure smooth day-to-day functioning of the airline without getting into the nitty gritty of the disinvestment process, which could even get derailed completely. His logic: the process has already been pushed back to the end of the next calendar year, by when the Centre will be in full poll mode. Will it make political sense to go ahead with the disinvestment then?
This piece in LiveMint says SBI Caps has been roped in to advise the government on the future course of disinvestment and the airline has already constituted five teams to work on various aspects of the stake sale process. SBI Caps would help the carrier with disinvestment matters, including preparing business plans for subsidiaries that would be divested. One team has been constituted for finance, human resources and P&F (properties & facilities) department. Secretarial and procedural matters, including formalisation of relationship with subsidiary companies and future business plan of subsidiary companies would be taken care of by another team. There would also be a team for bilateral slots, commercial arrangements and issues. SBI Caps will also prepare a 3-5 year business plans for subsidiary companies to be divested, help obtain approvals from the consortium of banks for the transfer of real estate properties and other security.
Besides, it would assist Air India on other divestment matters. The airline is staying afloat on taxpayers' money and the airline has a debt of close to Rs 50,000 crore. On 28 June, the cabinet committee on economic affairs (CCEA) had given its in-principle for strategic disinvestment of Air India and five of its subsidiaries.
There has been speculation on whether there will be any significant write off of the debt which Air India is saddled with; whether certain assets will be hived off into a shell company and whether profit making subsdiaries will be sold separately.
World
UK's Liz Truss is a known admirer of Margaret Thatcher. While the late leader aimed to retract the state from the economy, the new prime minister is about to oversee a significant expansion of state intervention into the economy, as it pays companies to supply energy to households and businesses
Business
Punjab National Bank is making this move to comply RBI guidelines
India
A Telugu passenger was asked to vacate her seat at the exit as she reportedly failed to understand security procedures explained in English and Hindi