Powell backs rate hikes; says financial risks contained
By Jonathan Spicer and Rodrigo Campos NEW YORK (Reuters) - Federal Reserve Chair Jerome Powell appeared to signal a nearer end to the U.S. central bank's interest-rate hikes on Wednesday, saying interest rates are now "just below" estimates of neutral less than two months after saying rates were probably "a long way" from that point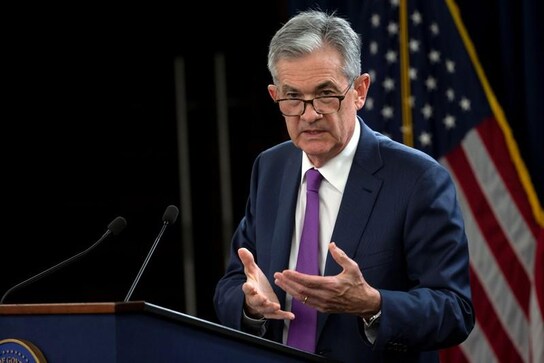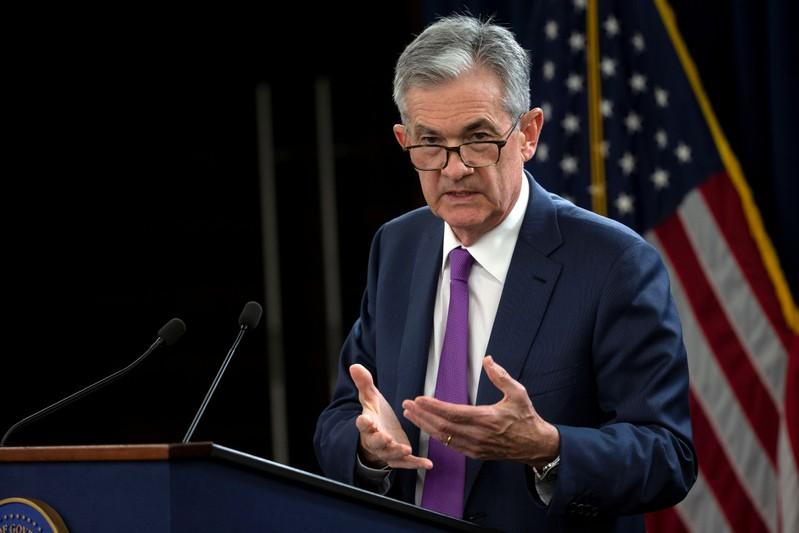 By Jonathan Spicer and Rodrigo Campos
NEW YORK (Reuters) - Federal Reserve Chair Jerome Powell appeared to signal a nearer end to the U.S. central bank's interest-rate hikes on Wednesday, saying interest rates are now "just below" estimates of neutral less than two months after saying rates were probably "a long way" from that point.
In a speech that comes in the wake of another volatile market selloff, Powell offered few clues on how much longer the U.S. central bank would continue tightening policy but he did say the policy rate, at 2-2.25 percent, is now "just below" the broad range of estimates of neutral, which in September was 2.5-3.5 percent.
"We know that things often turn out to be quite different from even the most careful forecasts," Powell said at an Economic Club of New York luncheon. "Our gradual pace of raising interest rates has been an exercise in balancing risks."
The Fed has settled into a quarterly rate-hike cycle and is expected to tighten policy again next month. But signs of a slowdown overseas and nearly two months of market volatility - including a sharp selloff last week - have clouded an otherwise mostly rosy U.S. picture in which the economy is growing well above potential and unemployment is the lowest since the 1960s.
Powell said the Fed is paying "very close" attention to economic data even as it expects continued "solid" growth, low unemployment and inflation near its 2-percent target.
The Fed takes equally seriously the risks of hiking too quickly and shortening the economic expansion, and on the other hand of hiking too slowly and prompting higher inflation or financial instability, he said.
The S&P 500 index has fallen about 8 percent since early October, when Powell sounded a quite confident tone about the economy and the need for the Fed to avoid overheating. Powell and other Fed officials have since sounded a bit more cautious, nodding to a slowdown in Europe, Japan and China.
Earlier on Wednesday the Fed published its first-ever report devoted to financial stability, which warned that tensions over trade, the turbulent Brexit discussions, and trouble in China and emerging markets could rock a U.S. financial system where asset prices are "elevated" and business credit quality may be "deteriorating."
The report also noted several signs of resilience in the financial system to the sorts of unexpected shocks that might arise. "My own assessment," Powell said, "is that while risks are above normal in some areas and below normal in others, overall financial stability vulnerabilities are at a moderate level."
There was concern, he added, that high levels of leveraged lending to corporations could exacerbate any economic downturn.
But Powell said: "my view is that such losses are unlikely to pose a threat to the safety and soundness of the institutions at the core of the system and, instead, are likely to fall on investors in vehicles like collateralized loan obligations with stable funding that present little threat of damaging fire sales."
He added the Fed does not see "dangerous excesses" in the stock market, where forward price-to-equity ratios are within historical norms.
(Reporting by Jonathan Spicer and Ann Saphir; Editing by Andrea Ricci)
This story has not been edited by Firstpost staff and is generated by auto-feed.
Business
By Mike Spector and Jeffrey Dastin (Reuters) - The National Labor Relations Board has begun reviewing ballots from Amazon.com Inc's workers in Alabama, who have voted on whether to form a union, with momentum for future labour organizing at America's second-largest private employer hanging in the balance. Agents from the labour board began sifting through ballots sent to more than 5,800 workers at Amazon's Bessemer, Alabama-based warehouse at 10 a.m
News & Analysis
By Elizabeth Culliford NEW YORK (Reuters) - Spotify Inc said on Tuesday it has purchased Betty Labs, the company behind sports-focused social audio app Locker Room, to accelerate its move into live audio. New voice-based platforms, including invite-only social app Clubhouse, have seen rapid growth in recent months during the COVID-19 pandemic.
Business
By Devika Krishna Kumar NEW YORK (Reuters) - Oil prices slid on Tuesday as the Suez Canal reopened to traffic and the dollar rallied, while focus turned to an OPEC+ meeting this week, where analysts expect an extension to supply curbs to offset dim demand prospects. Brent crude fell $1.20, or 1.9%, at $63.78 a barrel by 1:12 p.m.