India to push for Mallya's extradition: Why this is tougher for Modi govt
If Mallya is a lost case for the Indian government, the ones to be blamed are the banks and investigating agencies for acting too late in this case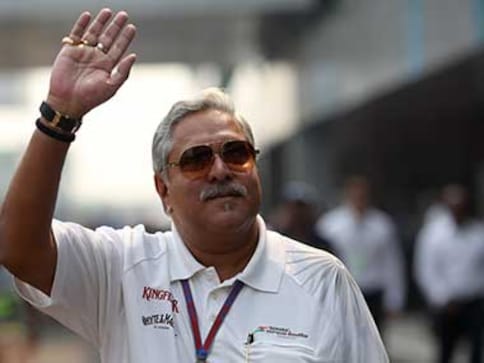 The decision of the UK government to turn down India's request to deport liquor-baron Vijay Mallya is a big blow to the Narendra-Modi government and kills any remaining hope for 17 banks, including State Bank of India, to get back Rs 9,000 crore Mallya's grounded airline, Kingfisher owes to them. This is a classic case of banks and investigative agencies acting too late in a high profile case and ending up letting the defaulter escape the law.
This is also a egg on the face of Modi government, which has hurriedly taken up the issue at bilateral level even before making a foolproof case against Mallya.
As Firstpost highlighted from the very beginning, the Modi government hurried in this case taking it to a bilateral level even before making a foolproof case against Mallya. It is too difficult to handle now and would even raise questions on the bilateral commitment between India and UK on the cooperation of dealing with offenders.
Mallya has been defiant to the threats of the Indian government to deport him and arrest him in the case and is least shaken even after multiple courts have issued arrest warrants against him in cheque-bouncing cases. This was evident from the tycoon's interview to UK based Financial Times, where he said 'they aren't getting any money by arresting me' and he is more than happy to stay safe in the UK as the outcry in the UK continues.
Though the UK has offered India further assistance in the case asking the country to request extradition, it wouldn't be easy for India. Extradition from the UK is a too difficult a process and Mallya can easily fight his case in the UK courts.
If one goes by reports, there are around 131 extradition requests from India in the UK, which involves even wanted criminals. Chances are very little that India can make a convincing case for Mallya's extradition given that it doesn't have a foolproof case against him beyond loan default and alleged financial fraud.
Legal experts point out several cases in the past where the Indian government has failed to bring back absconders and criminals (Iqbal Mirchi, Nadeem Saifi and Abu Salem). For someone like Mallya, it wouldn't be difficult to seek asylum using his money power. This is why the case is going out of hands of India government, which has hurried to take up the case at a bilateral government level before gathering convincing evidences against Mallya.
There is apparent difference between India's investigating agencies — the Central Bureau of Investigation (CBI) and Enforcement Directorate (ED) on the Mallya case.
While the government's action of cancelling Mallya's passport and seeking his deportation from UK was primarily due to pressure from ED, CBI has largely remained silent on the case.
Even if India manages to get back Mallya from the UK, it would be difficult to nail him in the court of law unless there is strong evidence of fund diversion by the promoter.
What makes the case even more difficult is the fact that a section of banks, including IDBI, in the lender consortium, has so far maintained that there is no evidence of fund diversion to abroad by Mallya as alleged by ED.
On the whole, this case is going in the Lalit Modi way, where India's chances are pretty less to get the alleged offender back. Chances of Mallya never returning to the country cannot be ruled out since this case grown far beyond the definitions of a typical banker-borrower default for Modi government, hence the government is politically responsible to take follow up actions.
The possibility of a friendly settlement in the Kiingfisher case is absent since banks have twice rejected Mallya's offer for partial payment.
The onus, as mentioned earlier, lies on the government and its investigating agencies for letting Mallya flee the country just in time to escape the proceedings of the law. When Mallya left on 2 March, there were already investigations on against him and banks were on the final stages of moving to Supreme Court to seek his detention.
There is very less probability of banks getting back their Rs 9,000 crores form Mallya now, which is ultimately a loss to the taxpayer. There is all probability that the Mallya episode would turn into another version of Lait Modi case.
If Mallya is a lost case for the Indian government, the ones to be blamed are the banks and investigating agencies for acting too late in this case, and the government for acting prematurely. The whole episode raises more questions than answers.
Find latest and upcoming tech gadgets online on Tech2 Gadgets. Get technology news, gadgets reviews & ratings. Popular gadgets including laptop, tablet and mobile specifications, features, prices, comparison.
Business
Even if the London court rules in favour of the Indian government, one can count on the wily Mallya to go on appeal and use every other trick in his bag to stall his extradition.
Business
While 62 fugitives have been extradited to India from a foreign country between 2002 and 2016, 110 fugitives are yet to be extradited though a formal request that has been made by India