Post demonetisation govt overhauls currency printing system
The ink used for Rs 500 notes is imported as well as made in Dewas.
New Delhi: With the sudden demonetisation decision exposing its chinks, the country's currency printing system is undergoing a complete overhaul, officials say.
The system's capabilities were put to the severest test during last year's demonetization, with millions of people standing in queues for long to get their quota of currency because the supply of new notes was slow in coming. The government is now focussing on the expansion, indigenisation and upgradation of currency presses and paper mills, a top official told IANS.
Burdened by the outdated technology of the printing presses and limited paper mill capabilities, the currency note printing system lagged way behind the demand long after the demonetisation process, announced last November, had concluded.
As a spillover, the government is now working towards strengthening the country's currency printing system, the official, who did not want to be identified, said.
While new note printing lines will be added at the Nashik and Dewas printing presses by 2018-end, the paper mills will also get two additional lines to help India head towards self-sufficiency and indigenisation.
"We are going to have new lines. We are planning upgradation of both Nashik and Dewas printing presses. It's a two-year process; so it will happen by the end of 2018," a top government official told IANS, not wishing to be identified.
"It is under process right now. To update the printing machinery, the process is on for global tendering for upgradation of facilities. The process of printing notes will be through more efficient technology in the new lines. It will be able to take 1,000-2,000 extra sheets at a time. The machine capacity currently is 8,000 sheets per hour," he said.
India has four currency note printing pressess -- two RBI presses in Mysuru (Karnataka) and Salboni (West Bengal) and two Security Printing and Minting Corp of India Ltd (SMPCIL) presses in Nashik (Maharashtra) and Dewas (Madhya Pradesh). SPMCIL is a government-owned company formed in 2006 that fulfils a sovereign function of printing notes, minting coins and printing non-judicial stamp paper.
The capacity of the Nashik and Dewas presses is 600 million pieces a month. The present capacity of the presses in Mysuru and Salboni is 16 billion note pieces per year on a two-shift basis.
During demonetisation, while the paper of the Rs 2,000 note was made indigenously, the paper manufactured for Rs 500 in India could not cater to the huge demand and vacuum created due to the sudden note ban.
On 8 November, there were 17,165 million pieces of Rs 500 notes and 6,858 million pieces of Rs 1,000 notes in circulation. They amounted to a total of Rs 15.44 lakh crore in value or 86 per cent of the total currency in circulation.
"In our mill, we had the first indigenously made paper for the new Rs 500 note. Production of Rs 500 notes at Nashik and Dewas presses used in-house ink as well. But there is a shortfall," the official noted.
The ink used for Rs 500 notes is imported as well as made in Dewas.
The paper mill at Hoshangabad is owned by SPMCIL while the one at Mysuru is a joint venture between SPMCIL and Bharatiya Reserve Bank Note Mudran Private Limited, a wholly owned subsidiary of Reserve Bank of India (RBI).
"The Cylinder mould vat mode Watermarked Bank Note (CWBN) paper for the Rs 500 note, developed in Hoshangabad, was also imported. Hoshangabad has two units of 6,000 metric tonnes per annum capacity. So it has a total capacity of 12,000 metric tonnes per annum. Mysuru paper mill also has 12,000 metric tonnes annual capacity," another top official told IANS.
"Two more lines of a total capacity of 12,000 metric tonnes are being added at Hoshangabad paper mill. Work is on. Tenders are being invited to set up paper mills here under the Make in India programme. So the production capacity at Hoshangabad will double," he said.
For the new lines of paper mill, however, there is a gestation period of 4-5 years, including the tendering process which will take a year.
"The process is on. The dependability on import of paper will greatly reduce thereon," the official said.
Business
RBI governor Shaktikanta Das said the Monetary Policy Committee kept its estimate for economic growth unchanged at 10.5 percent for the current fiscal
Sports
After coming third on the mountain stage McNulty ended the day top of the heap, leading former yellow jersey holder Primoz Roglic by 23 seconds, with two days' racing remaining including a mountaintop finish on the final stage.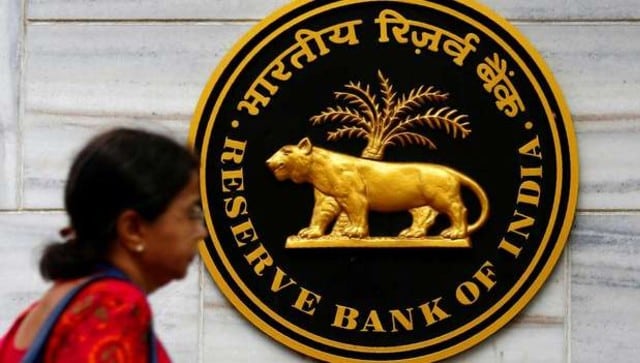 Business
The duration of the exam is 90 minutes and it will be conducted on 9 and 10 April