Poor asset quality of PSBs a risk to sovereign rating, cautions Moody's
Moody's Investors Service today cautioned that a prolonged worsening in asset quality at PSU banks is the main threat to India's sovereign credit profile nd made a case for the government bearing some of the cost of cleaning up bank balancesheets.
New Delhi: Moody's Investors Service today cautioned that a prolonged worsening in asset quality at PSU banks is the main threat to India's sovereign credit profile and made a case for the government bearing some of the cost of
cleaning up bank balance sheets.
"The main threat to the sovereign credit profile would be via a significant and prolonged worsening in asset quality at state-owned banks, beyond the recognition of bad loans currently under way, that causes contingent liabilities to crystallise on the government's balancesheet," it said.
High corporate leverage poses systemic risks if adverse growth and financial conditions pressure borrowers' repayment capacity, Moody's said, adding that the capital infusion by the government in PSU banks is likely to be larger than budgeted.
"When the borrowing is largely from the domestic banking system, governments could bear some of the costs of cleaning up bank balancesheets," it suggested.
As for the elevated level of government debt, Moody's in its report on Asia-Pacific sovereigns said it acts as a sovereign credit constraint for India and added that India has little fiscal space to stimulate economy if the growth momentum slows.
The rating agency is of the view that it will take a strong economic growth for the overall debt burden to fall. Actions by policymakers are likely to enhance India's medium-term economic strength and, in turn, the sovereign's financial strength in coming years.
"On the flip side, India's government has little fiscal space to stimulate the economy if momentum were to slow. In the absence of robust growth, India's debt could start to climb, and ultimately put pressure on the government's ability to fund itself," it said.
In India, it said, although the level of and growth in debt are modest, non-performing corporate assets put pressure on state-owned bank balance sheets.
It forecast India's debt to GDP ratio to fall to 65.7 per cent in 2016, from 67.5 per cent in 2015, but is still well above the median for Baa-rated sovereigns. This reflects the government's narrow revenue base.
Moody's said annual gross financing requirements are in line with Baa-peers: robust private savings, capital controls and bank liquidity requirements enable the government to issue debt with relatively long average maturity and moderate interest rates.
"This set of conditions allows India to sustain a debt burden that is significantly higher than its rating peers," it noted, adding that India's budget gap is expected to remain sizable -- at around 6 per cent of GDP in 2016, including state deficits.
According to Moody's, in India, corporate debt stands at 49.9 per cent of GDP and has been broadly stable for the past five years. However, poor profitability and concentration of leverage suggest some risks.
With regard to banking sector risks in Asia, Moody's feels that these are mainly related to corporate credit profiles since domestic banks tend to be the most important source of funding for businesses.
"The risks to the sovereign balancesheet generally stem from the potential cost of supporting banks that suffer sharp asset quality deterioration as well as the negative budgetary consequences of lower growth in the event of banking system stress," it said, adding that the government sees a somewhat more modest degree of risk from banks.
Moody's also pointed to the marked increase in non-performing loans of PSU banks - which hold more than 70 per cent of total banking system assets - in late 2015.
"We expect further recognition of impaired loans. The fiscal costs of recapitalisations are likely to be larger than the government has budgeted. Significant and extended asset quality or profitability pressures on state-owned banks would hurt the sovereign balancesheet," it said.
Moody's said further that retail deposits are the primary source of funding for Indian banks and comfortable compliance with liquidity requirements is an important factor in mitigating risks.
PSU banks are facing balancesheet problems because of mounting bad loans. They have gross non-performing assets of about Rs 3.7 lakh crore as of end December.
They are undertaking asset quality review following the Reserve Bank's diktat, which has led to rise in bad loans and provisioning. RBI has also asked PSU banks to clean up their balancesheets by March 2017.
The government has planned to infuse Rs 70,000 crore in PSBs over four years ending March 2019. Of this, Rs 25,000 crore each will come in 2015-16 and 2016-17 and an infusion of Rs 10,000 crore for each of 2017-18 and 2018-19 fiscals.
In April 2015, Moody's had upgraded India's outlook to 'positive' from 'stable', but retained the credit rating at 'Baa3', just a notch above the junk grade. Moody's had said it would consider a rating upgrade after 12-18 months, depending on improvement in macroeconomic parameters.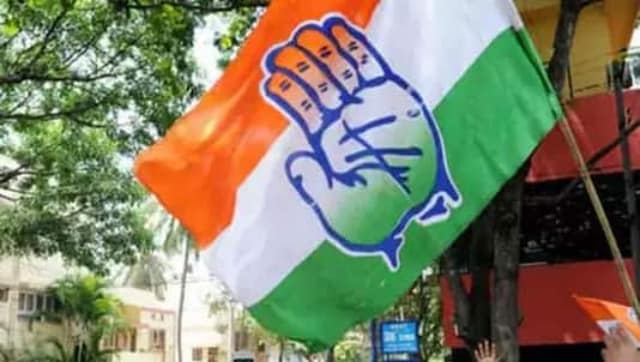 India
Reacting to the development, Congress spokesperson Pawan Khera said, "We are very concerned about the kind of inconvenience our people will have to face while travelling to the UK."
Sports
It remains possible that an agreement could be reached to avoid players having to quarantine for 10 days on their return to England from red-list countries.
India
The move follows widespread condemnation of the Serum Institute of India manufactured vaccines not being included in a list of eligible COVID-19 vaccines recognised under Britain's reviewed international travel norms, effective from 4 October.