Poaching staff? Here's Housing CEO's epic email spat with Sequoia Capital India chief
Housing.com's founder Rahul Yadav wrote an angry mail to the chief of Sequoia Capital in India.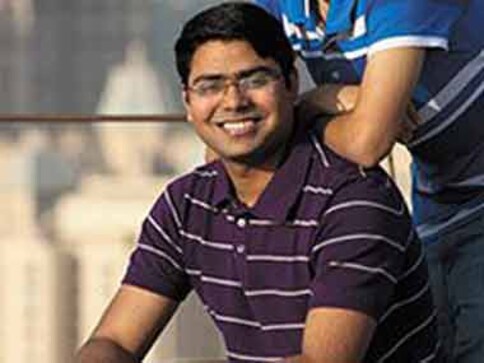 It is wrong, maybe even illegal, but the leak of a email spat between two adults is always entertaining.
The latest source of such a scandal is startup Housing.com founder and CEO Rahul Yadav who is alleged to have written a mail to Sequoia Capital India chief Shailendra Singh in which, among things, he has accused the venture capital firm chief of "inhuman and unethical things".
The mail allegedly written by Yadav to Singh on 6 March found its way on to a Quora thread, only to be taken off later, in which the Housing.com executive threatened to 'vacate the best' in Sequoia.
Reportedly addressing Singh as 'Dude', Yadav said that he had been humble to 'you guys' even after the 'inhuman and unethical things' they had done in the past and said that the venture capital firm had indulged in similar actions with firms like Ola Cabs, Flipkart and others.
Yadav reportedly wrote that he had discovered that Singh was after Housing's employees and was brainwashing them 'to open some stupid incubation'. The Housing.com chief said that if Singh didn't stop 'messing around' with him, he would vacate the best in the venture capital firm.
The email was reportedly also sent to all the employees of the startup.
Singh, uncharactersitcally replied to the thread on Quora saying that he had been used to a sense of professionalism where competition wasn't personalised and it meant not being vindictive or petty.
Singh reportedly said that he was 'deeply hurt' and said that Yadav's mail was probably the result of Sequoia hiring an employee  firm from the startup as an analyst with the venture capital firm.
"During this recruiting exercise, we evaluated over 100 candidates from multiple companies and geographies, and I personally met about a dozen of them, including two Housing employees, whom I spent an hour each with. We made an offer to one of them, and he decided to join us," Singh explained in his reply.
While there's been no reply from Yadav to Singh's response it turns out the venture capitalist may have the last laugh after all. While it is not connected to the exchange of emails, a report said that Yadav may be moved out as the CEO of the company over a conflict with investors.
Yadav, however, was quoted as saying that he wasn't being moved out and investors didn't have any say in any call in the running of the company. "I run it and take all the calls," Yadav said.
World
President Gotabaya Rajapaksa, 72, also called 'The Terminator', took office in 2019, wielding executive power over Sri Lanka throughout the COVID pandemic that analysts say helped trigger the current economic crisis
Politics
While the Delhi Congress wants the new structure be named after former President Dr APJ Abdul Kalam, the Akhil Bharatiya Kshatriya Mahasabha has said that it should bear the name of either Prithviraj Chauhan or the founder of the city, Anangpal Tomar
World
Soldiers stood behind wrought-iron barricades and next to burnt-out buses in the heart of Sri Lanka's capital Colombo Wednesday, guarding almost deserted streets after a convulsion of deadly clashes