PNB sees 2% rise in wilful defaults to about Rs 15K cr in February; Kingfisher Airlines among major defaulters
PNB started listing the names of such wilful defaulters and the loans outstanding against them from last June.
New Delhi: The dues by scam-hit Punjab National Bank's (PNB) big wilful defaulters grew to Rs 14,904.65 crore in February, up 2.1 percent from the previous month, according to the bank data. These wilful defaulters, who have taken loans of Rs 25 lakh and above, had total outstanding of Rs 14,593.16 crore in January.
PNB started listing the names of such wilful defaulters and the loans outstanding against them from last June. Within the first nine months, these defaults have seen 25 percent jump, from Rs 11,879.74 crore in June 2017.
Among the major wilful defaulters are chemical manufacturer Kudos Chemie Ltd Rs 1,301.82 crore; Kingfisher Airlines Rs 597.44 crore; Jas infrastructure and Power Ltd - Rs 410.96 crore; VMC Systems Ltd - Rs 296.08 crore and Arvind Remedies - Rs 158.16 crore. All these companies were given loan as part of a consortium by Punjab National Bank.
Of the others in the list include Winsome Diamonds and Jewellery Rs 899.70 crore; Zoom Developers Rs 410.18 crore; Apple Industries Rs 248.34 crore; Nafed - Rs 224.24 crore and S Kumar Nationwide Rs 146.82 crore.
For third quarter ended December of last fiscal, the bank's gross non-performing assets (NPAs) stood at Rs 57,519.41 crore or 12.11 percent of the gross advances as on 31 December, 2017.
In 2016-17, the gross NPAs or bad loans were 12.53 percent of the gross advances at Rs 55,370.45 crore.
Hit by the Rs 13,000 crore fraud, PNB has been trying to clean up its books. Multiple agencies are working on bringing back the alleged wrongdoers billionaire diamond jeweller Nirav Modi and his uncle Mehul Choksi of Gitanjali Gems, who had fled the country.
Find latest and upcoming tech gadgets online on Tech2 Gadgets. Get technology news, gadgets reviews & ratings. Popular gadgets including laptop, tablet and mobile specifications, features, prices, comparison.
Business
Both Modi and Choksi have denied wrongdoing, and so have two key accused PNB employees in the case, which has so far led to 19 people being arrested. The whereabouts of Choksi and Modi, who police say left India before the first complaint was filed, are unknown.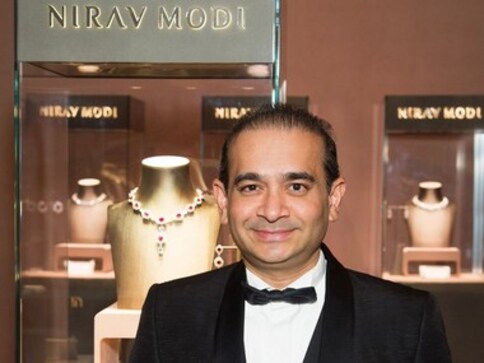 Business
Nirav Modi did not appear before the agency for questioning and hence it has sought issuance of an non-bailable warrant was against him.
Business
The National Company Law Tribunal (NCLT) has passed the directions against Nirav Modi and Mehul Choksi, the alleged main perpetrators of the fraud, as well as their firms and relatives, among other entities, as per a public announcement by the corporate affairs ministry