PNB scam: Privatisation of public sector banks may not be politically acceptable, but idea needs a rethink
Private banks would not allow grass to grow under its feet as the massive PNB fraud did for seven long years without being detected.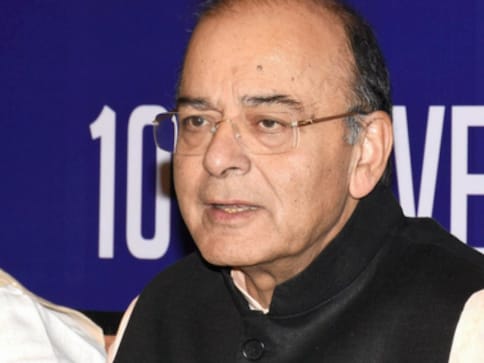 Finance minister Arun Jaitley has ruled out bank denationalisation, as it were. He says it would be difficult to sell the idea to the Opposition. Which means, he is himself sold on the idea but unable to implement it for the fear of giving an issue on a platter to the Opposition. His apprehension perhaps is that the Opposition would go to town and paint the Narendra Modi government in the darkest hue possible---anti-poor and suit-boot ki sarkar, what with insinuations of the poor being disentitled of bank funds and rich made richer resonating with the masses.
It is true that the Modi government is already reeling under relentless criticism of its demonetisation exercise on 8 November, 2016 which impacted the nation especially the farmers and SMEs for more than a year as well as of the goods and services tax (GST) roll-out sans proper dry runs and internet infrastructure in place. It, therefore, cannot be faulted for being reluctant to make another cataclysmic, paradigm change to the nation's banking system so soon after the two major economic upheavals.
Perhaps post-2019 Lok Sabha elections would be the appropriate time for this humongous change to the nation's banking edifice. Given the Modi-Amit Shah duo penchant for preparedness and launching an early campaign, the Bharatiya Janata Party (BJP) should throw more than subtle hints to the electorate as to what it intends to do to cleanse the banking Augean stables---denationalisation. It would get a meaty issue for the campaign---how the UPA government sowed the seeds of banking disaster through its behest lending policies. Preparing the ground is what the Modi government must be assuming will return it to power in 2019.
Coming to the innate merits of privatisation away from the political prism, private banks admittedly have a better track record. As Dinesh Unnikrishnan has put a figure to it in an article in Firstpost---as much as 90 percent of non performing assets (NPAs) have been engendered by the public sector banks (PSBs).
The still-unraveling Punjab National Bank (PNB) fraud is also of PSB origin. Critics turn around and say what about Global Trust Bank which had to be merged with Oriental Bank of Commerce in 2001 after it was run aground by management avarice in lending for stock market operations. Well, exceptions cannot be the bogey for stalling well-merited reforms.
Regulations, tech can be used
Indira Gandhi, the then prime minister, nationalised 14 private sector banks in 1969 and then followed it up with nationalisation of general insurance business in 1971 on the ground that both indulged in incestuous practices---banks lending to group companies and insurance companies settling fake claims of the group companies. Both the dangers can be warded off through strict and no-nonsense regulations.
The current cap of 15 percent on shareholding by an individual or a group does not encourage group malpractices. Private sector banks invariably tend to invest in the latest banking technology, eschewing manpower as much as possible, whereas the highly unionised PSBs are highly overstaffed. The so-called systemic fraud is often a euphemism for human mischief as the recent PNB letters of undertaking fraud showed.
A private management does not allow grass to grow under its feet. It would not have allowed the massive PNB fraud to brew for seven long years without being detected. Political interference which is so rampant in PSBs and responsible for crony capitalism and its concomitant--- write-offs for quid pro quo---- will be conspicuous by its absence in private banks.
With just 15 percent, the remaining share capital has to be raised from the public and foreign investors. The market is unforgiving especially if there are a large number of floating shares.
Post-2019 elections, the government and the Reserve Bank of India (RBI) must turn tack and instead of offering new banking licenses should privatise the existing somnolent PSBs. The realisations from the sales may not be huge, but would surely unlock the idle and troublesome investments the government has made in PSBs which in addition have to be periodically recapitalised at the taxpayers' expense. Indeed, they would be a good riddance. Priority sector lending, the raison d'être of nationalisation, can be mandated for them.
The government has nothing to lose but everything to gain by denationalisation of PSBs.
(The writer is a columnist. He tweets @smurlidharan)
India
Addressing a rally in Rajkot in poll-bound Gujarat in support of BJP candidates, the prime minister compared his performance with former PM Manmohan Singh's tenure of ten years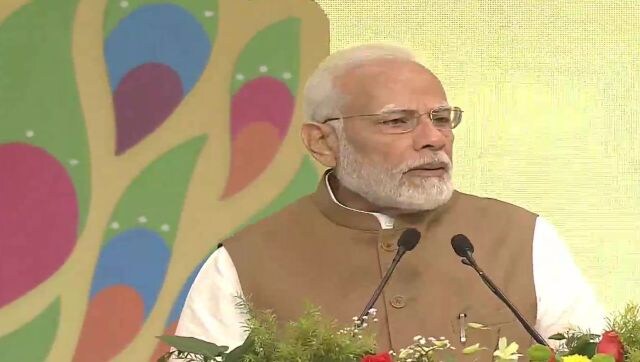 India
In September, PM Modi's carcade stopped to make way for an ambulance en route to Gandhinagar from Ahmedabad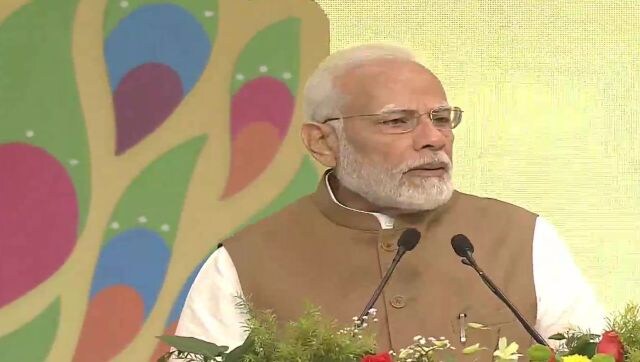 Politics
'In the past, the Congress had used words like 'neech aadmi', 'maut ka saudagar' and 'naali ka keeda' for me. I urge you to talk about development instead of playing this game of 'aukat', he said