PNB scam: PMO steps in, wants agencies to probe into new evidence provided by a whistleblower
PNB had alleged in January this year that its Mumbai branch had fraudulently issued LoU and FLC to Nirav Modi firms in connivance with deputy manager Gokulnath Shetty and other bank officials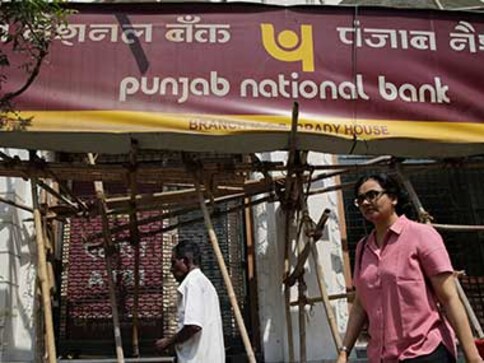 New Delhi: The Prime Minister's Office (PMO) has moved swiftly seeking appropriate action by the investigative agencies in the Punjab National Bank (PNB) scam involving diamond czar Nirav Modi, his uncle Mehul Choksi and bank officials who conspired to issue fraudulent Letters of Undertaking (LoU) and Foreign Letters of Credit (FLC) to dupe the state-run bank by over Rs 13,000 crore.
It is learnt that the PMO has recently forwarded a compact disc to the Finance Ministry and investigative agencies containing details of a whistleblower's disclosure into the alleged fake LoU that were issued without making entries in the banking system to the overseas branches of Indian bank under buyer's credit. Top sources in the government said the whistleblower has provided details of unauthorised LoU for Nirav Modi and Mehul Choksi-owned companies.
"The PMO has sought appropriate action in the charges made by the whistleblower in the CD. It includes both LoU and FLC issued to Nirav Modi and Mehul Choksi companies," sources revealed.
PNB had alleged in January this year that its mid corporate house, Mumbai branch had fraudulently issued LoU and FLC to Nirav Modi firms - Diamond R Us, Solar Exports and Stellar Diamonds - in connivance with deputy manager Gokulnath Shetty and other bank officials without obtaining required request applications, documents and approval of the authorities and without making entries in the bank system, thus avoiding detection of the illegal transactions. The Bank officials transmitted SWIFT instructions to the overseas branches of Indian banks for raising buyers credit and funding the Nostro accounts of PNB.
On scrutiny of the SWIFT messages, it was revealed that Shetty on 9 February, 2017 had issued two LOUs for on behalf of Diamond R US and Solar Exports for $4415791 and $4335391, having due date of payment on 15 January, 2018 favouring Allahabad Bank at Hong Kong. The next day on 10 February, 2017 three LoU were issued to Diamond R US, Solar Exports and Stellar Diamond for $5942017, $5843161 and $6093321 having due date of payment on 25 January, 2018 favouring Allahabad Bank, Hong Kong. On 14 February, 2017 Shetty issued another three LoU for $5856885, $5862251 and $5877064 having due date of payment on 25 January, 2018 favouring Axis Bank at Hong Kong.
It has been revealed that Firestar Group companies - Firestar International Limited and Firestar Diamonds International Private Limited - were also sanctioned credit limits by the bank under the consortium. In the matter of limits sanctioned to Firestar International Limited, PNB is the lead bank and in the account of Firestar Diamonds International Private Limited, Union Bank of India is the lead bank. These companies were transacting with three other Nirav Modi companies during 2013 to 2017 and credit limits sanctioned were not used for the purpose for which they were sanctioned.
The SWIFT system was also compromised to benefit Mehul Choksi-owned Gitanjali Group of Companies and the bank officer at PNB branch issued FLC by entering a smaller amount in the trade finance module of the Core Banking System (CBS) and generated a reference number. A SWIFT message was then sent for the amount. Subsequently, without making any change in the trade finance module of the CBS system, the conniving officer sent a modified SWIFT message for the enhanced amount under the same reference to the beneficiary bank. The overseas suppliers had discounted the documents drawn under such FLC with overseas banks. These transactions took place in Mauritius, Antwerp, Bahrain, Frankfurt and Hong Kong.
PNB had also disclosed that credit for import of semi-precious and precious stones including pearls should not be more than 90 days but in the case of Gitanjali Group, the LoU were beyond 90 days. The bank argued that this should have evoked suspicion in the minds of overseas branches of Indian banks extending buyers credit but they did not raise any alarm on the violation and continued to provide funding against fraudulent LoU.
According to sources, the PMO has also forwarded about a dozen complaints received from various sources against other banks for further probe and are scrutinising them before taking the next step. "The complaints against the banks have suddenly gone up after PNB scam and everyday 3-4 complaints are being filed by the whistleblowers," sources said.
During January to March 2018, more than 1,200 banking-related complaints were received and about a dozen were found to be flimsy and the rest were forwarded for further action. Before the PNB scam tumbled out, around 560 complaints were received and of these 473 were referred for further action. Even vigilance watchdog, the Central Vigilance Commission (CVC) has begun a crackdown. Since the PNB scam came to light, 112 bank officials from state-owned Indian Overseas Bank, Canara Bank, Syndicate Bank, Allahabad Bank, Bank of Baroda, Dena Bank, Oriental Bank of Commerce, Vijaya Bank, Corporation Bank, Central Bank of India, Union Bank of India, PNB and State Bank of India have been charged and recommended for major penalty.
Politics
The announcement came on the day Bihar chief minister and JD(U) leader Nitish Kumar skipped a NITI Aayog meeting chaired by PM Narendra Modi. The Bihar ruling alliance comprises JD(U) & BJP
World
Prime Minister Narendra Modi asserted that India has been and will continue to be the 'first responder' to any need or crisis Maldives faces
India
The ties between India and the Maldives have been on an upswing since Solih took charge of the top office in November 2018. Prime Minister Modi attended the inauguration ceremony of president Solih