PNB scam: IBC, bank recapitalisation efforts not enough, governance reforms for PSBs required, says IMF
Without naming the Punjab National Bank, he said the scam has 'revealed the necessities and urgencies to improve the internal controls',
The International Monetary Fund (IMF) has said banking reforms like insolvency code and recapitalisation will be ineffective unless governance standards are improved.
"Reforms like the IBC Code, bank recapitalisation have taken place. However, for a lasting impact, these efforts are not enough and should be accompanied by governance reforms particularly for public sector banks," the multilateral body's deputy managing director Tao Zhang said at an event at the NSE here this evening.
There is a need to look at the "deeper issue" of governance at the banks, he told reporters later.
Without naming the Punjab National Bank, he said the scam has "revealed the necessities and urgencies to improve the internal controls", which is crucial not only for improving banks but also "financial stability"
Banks should continue working on improving their balance sheets on a priority basis, he said, stressing that the asset quality situation of the domestic banks has deteriorated compared to their peers elsewhere.
He said the financial regulators in India should focus on monitoring and regulating services instead of only institutions.
The Rs 12,700-crore PNB scam, allegedly perpetrated by diamond trader Nirav Modi and his uncle Mehul Choksi in collusion with a few officials of a branch of the state-run bank came to light last month, wherein the duo is alleged to have used a key loophole on the international trade finance front (SWIFT) to defraud the bank.
The duo and thier officials allegedly got letters of undertaking from the Brady House branch of PNB without having the required securities and also proper trades records in place for many years.
The Fund official also spoke about financial technology firms, saying capital invested in the over 1,500 firms in the country is expected to go up by 1.7 times by the turn of 2020.
India should focus on rapidly developing the sector so that efficiencies get enhanced but also safeguard against risks and also fight misconduct, he added.
Find latest and upcoming tech gadgets online on Tech2 Gadgets. Get technology news, gadgets reviews & ratings. Popular gadgets including laptop, tablet and mobile specifications, features, prices, comparison.
science
Following the faint Delta Aquariids meteor shower in July come the Perseids, which is arguably the best and brightest meteor shower throughout the year.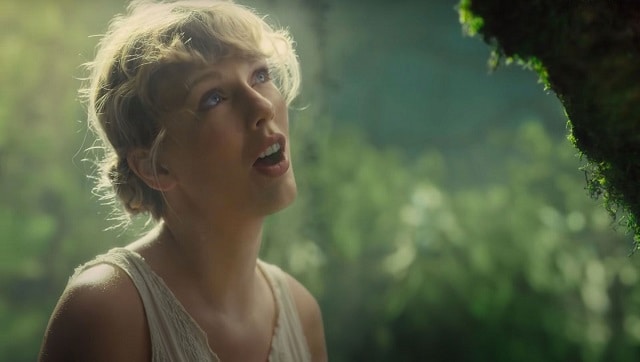 Entertainment
Folklore is not really about embracing a new genre so much as abandoning any sense of duty to the ones Taylor Swift has been built upon.
Business
Economic Affairs Secretary Tarun Bajaj said that if India is not saddled with any more surprises, the financial situation may not be as bad as the outside world thinks it will be