PNB fraud: Govt must give up control over PSU banks, says N Vaghul, founder of ICICI Bank
N Vaghul elaborated that in 1969 the then RBI governor L K Jha had strongly opposed the nationalisation of banks.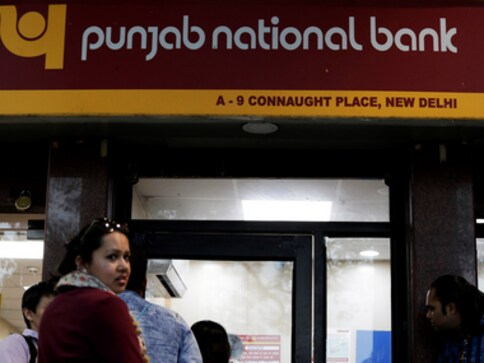 N Vaghul, the founder of ICICI Bank and the pioneer of private sector banking in India, on Thursday, said the Rs 13,600 crore Punjab National Bank (PNB) scam is a blessing in disguise as it gives the government an opportunity to address the larger issues concerning public sector banks. In a detailed interview to CNBC-TV18, Vaghul said that the Reserve Bank of India (RBI) should be the only regulator of banks in India.
Vaghul's comments come a day after RBI governor Urjit Patel, in an emotional speech, said the central bank's powers over government banks are weaker than that over private banks. Patel had also listed out a number of regulatory constraints that prevent RBI from taking tough decisions when it comes to tackling issues at PSBs.
Vaghul, who was at the helm of Industrial Credit and Investment Corporation of India (ICICI) before it was turned into a full-fledged bank, said that government's ownership of banks was not important. "But the level of control they exercise is important," he added.
In 1985, Vaghul was made chairman and managing director of Industrial Credit and Investment Corporation of India (ICICI), which is now known as ICICI Bank. He has been credited with transforming ICICI, from a public financial institution to India's largest private bank. After abdicating executive powers in 1996, he became non-executive chairman and served ICICI Bank till 2009.
He also said that in 1969 the then RBI governor L K Jha had strongly opposed the nationalisation of banks. On a question related to the gigantic bad loans and stressed assets problem at Indian banks, Vaghul said that the mess in the banking sector was created because banks have been under the undue control of the government for the past 50 years. Vaghul rued that there has been no improvement in the working of India's public sector banks since they were nationalised.
Furthermore, Vaghul lauded RBI chief Urjit Patel for speaking his heart out about the problems ailing India's sarkari banks. "Urjit Patel has hit the nail on its head," he told CNBC-TV18.
According to him, lending to the agriculture and the primary sector was no longer a problem and that the real issue before these banks was the duality of control. "It doesn't make sense for government to continue to own [a] 51 percent [stake] in public sector banks," Vaghul said.
RBI governor Urjit Patel, while describing banking regulatory powers to the audience at the Gujarat National Law University, said that all commercial banks in India are regulated by the RBI under the Banking Regulation (BR) Act of 1949.
Additionally, all public sector banks are regulated by the Government of India (GoI) under the Banking Companies (Acquisition and Transfer of Undertakings) Act, 1970; the Bank Nationalisation Act, 1980; and the State Bank of India Act, 1955, Patel added.
"Section 51 of the amended BR Act explicitly states which portions of the BR Act apply to the PSBs, [the] most common thread across the omissions being complete removal or emaciation of RBI powers on corporate governance at PSBs," the RBI governor elaborated.
India
With retail inflation ruling above 6 per cent for six months, the RBI had raised the short-term borrowing rate (repo) twice — by 40 basis points in May and 50 basis points in June
Business
Crisil Research pegged the headline consumer price inflation to come at 6.8 per cent in FY23 - marginally higher than the Reserve Bank of India's 6.7 per cent estimate
Business
RBI raised the key interest rate by 50 basis points, the third straight increase since May in an effort to cool stubbornly high inflation and defend the rupee