PNB scam: ED officials sceptical of bank's whistle-blower claim, warn of more skeletons in closet
According to CBI officials, investigators have so far conducted 20 searches at various premises occupied by Nirav and his associates and were able to recover 95 key documents purportedly linked to the alleged PNB bank fraud.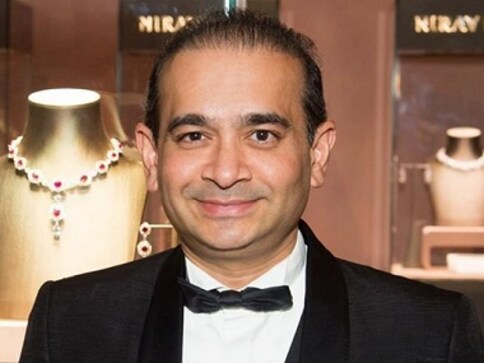 New Delhi: The Central Bureau of Investigation (CBI) is probing 150 Letters of Undertaking (LoUs) — akin to a bank guarantee issued by state-owned Punjab National Bank — which allowed billionaire diamond designer Nirav Modi to flee the country after allegedly perpetrating a fraud of Rs 11,000 crore. According to CBI officials, investigators have conducted 20 raids at various premises occupied by Nirav and his associates and were able to recover 95 key documents linked to the PNB bank fraud.
"These 95 documents are basically import bill applications on the basis of which the LoUs are issued," a CBI official said. "The bank has filed a second and third complaint as well and has handed over some documents to us which are being examined. We have asked for some more documents related to reconciliation reports, copy of audits to figure out as to why the huge sums did not raise red flags in the system."
The bank, in its complaint to the CBI, alleged that two employees — Gokulnath Shetty and Manoj Kharat — fraudulently issued the LoUs in violation of prescribed procedures.
The bank also claimed that entries were not made in the system to avoid the detection of alleged illicit transactions. PNB managing director Sunil Mehta said "this fraud started in 2011 and continued until 16 January, 2018, when firms M/S Diamonds R US, M/S/ Solar Exports and M/S Stellar Diamonds approached the bank's mid corporate branch at Brady House, Mumbai, with a request to allow buyer's credit for paying overseas suppliers".
"Since there was no sanctioned limit in their name of the above firms, branch officials requested the firms to furnish at least 100 percent cash margin for issuing LoUs to raise the buyer's credit. The firms contended that they'd been availing this facility in the past, but branch records did not reveal that any such details had been granted to the said firms," the PNB complaint alleged.
Officials in the Ministry of Finance, however, remain dubious about the claims made by the bank, saying there is something incomplete about the transactions. A senior official at North Block, requesting anonymity, said, "I find the whole thing murky because other state-owned banks accepted the LoUs without verification and due diligence."
"No doubt there is an operational failure on the part of the bank, but each and every transaction is recorded and every evening there is reconciliation and day-to-day records are recorded. If the money went out, then who gave the money? Who is the authority? If it was forged, then why was no verification done after first transaction was carried out in 2011? The RBI does its own audit — apart from the internal audit — and if the money was paid, it has to reflect somewhere. If two employees can carry out such a scheme, then there is something seriously amiss about how this bank is operating," the official added.
Enforcement Directorate (ED) officials watching Mehta's press conference said they were baffled when the top boss of the public sector bank claimed that the bank was both whistle-blower and victim. The ED has sought documents related to Society for Worldwide Interbank Financial Telecommunication (SWIFT) payments as such transactions are verified to ascertain Foreign Exchange Management Act (FEMA) provisions. The verification sometimes takes a week before the final clearance is granted
Secondly, ED investigators want to know whether these LoUs were even once — at any point of time over the past seven years — returned to the originating bank branch for verification, and if so, whether or not these transactions were flagged in the annual audit report of the bank's foreign exchange department. Mehta, in his media briefing, asserted that the fraud was basically "an illness that started in 2011 and we need to do surgery".
While ED officials stated that Mehta could not be blamed for the fraud, they nevertheless, punched holes in the 'victim' card that Mehta was playing, stating that the bank highlighted forgery and avoiding entries into the bank system as the plausible modus operandi of Shetty and Kharat.
"It appears that PNB, after getting a whiff of massive scam, filed the criminal complaint in a hurry," an ED official said. "Although they claimed that an internal investigation was carried out by the bank, it seems they were not able to do it properly. There seems to be something seriously wrong because Shetty and Kharat may have forged and issued LoUs, but verification must have returned to the higher authorities. What did they do? If no alarm bells rang in these past many years and huge sums were ripped off by lower level bank officers, then it is much more serious."
The ED issued a look out circular against Nirav Modi, his wife Ami Nirav Modi, his brother Nishal Modi and uncle Mehul Choksi. Nirav left the country on 1 January, 2018, and his wife, reportedly a US citizen, followed on 6 January. Sources said Gokulnath Shetty, former deputy manager of PNB, is absconding and his residential address — as per official records — has been rented out.
World
The central bank "took a decision to freeze all the accounts" of Hassan Moukalled as well as those of his sons Rayyan and Rani and two businesses that he owns, it said in a statement
World
Since its records began in 2005, the United Nations has never recorded such a high death toll in a single operation in the West Bank
World
Karam Ali Ahmad Salman, 18, was shot dead by 'the Israeli occupation near the settlement of 'Kedumim',' the Palestinian health ministry reported