PNB scam: Company that conducted forensic audit of Nirav Modi's firms under scanner for tax evasion
A Belgium-based company, which conducted a forensic audit of Nirav Modi's firms, is under the scanner for alleged tax evasion.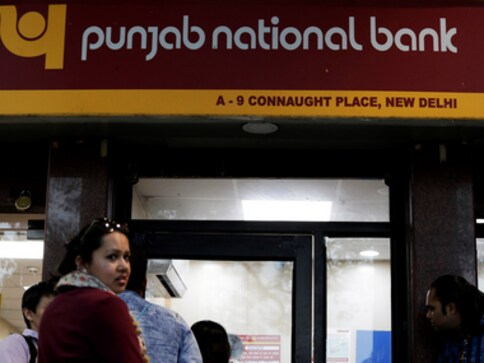 A Belgium-based company, which conducted a forensic audit of Nirav Modi's firms, is under the scanner for alleged tax evasion.
According to The Indian Express, Punjab National Bank appointed consultancy firm BDO to conduct the audit. But BDO India and its partner MSKA and Associates are themselves facing charges of alleged non-payment of Goods and Services Tax (GST) since July 2017.
The report quoted official sources as saying that BDO India and MSKA had at least 14 GST registrations in different states.
On Wednesday, PTI reported that the Enforcement Directorate (ED) arrested a "close" associate and the vice president of a firm of diamantaire Nirav Modi in connection with a money laundering probe in the over Rs 12,000-crore PNB bank scam.
Shyam Sunder Wadhwa, the vice-president of the Firestar group, was arrested under the Prevention of Money Laundering Act (PMLA). He was described as a "close confidant" of Modi.
The central probe agency has filed two money laundering FIRs against Nirav Modi and his uncle and Gitanjali Gems promoter Mehul Choksi to probe the alleged fraud in Punjab National Bank.
It has conducted a total of 251 country-wide searches in the case after it began the criminal probe against the accused in February. The total seizure and attachment of diamond, gold, precious and semi-precious stones and other movable and immovable assets in the case stand at Rs 7,664 crore.
PNB has also refused to disclose records pertaining to the process of issuing loans to Nirav Modi.
In a response to Mumbai-based RTI activist Anil Galgali, the bank has cited section 8(1)(h) of the RTI Act to deny the information sought by him. Galgali said he had sought details of all the records including minutes of the meeting, agenda notes, total loans sought by Nirav Modi and the amount sanctioned by the bank.
The sections bars disclosure of information that would impede the process of investigation or apprehension or prosecution of offenders.
Find latest and upcoming tech gadgets online on Tech2 Gadgets. Get technology news, gadgets reviews & ratings. Popular gadgets including laptop, tablet and mobile specifications, features, prices, comparison.
News & Analysis
The twin executive orders that will take effect in 45 days, cited national security concerns.
News & Analysis
While some initially thought the hack was the work of professionals, it turns out the "mastermind" was a 17-year-old recent high school graduate from Florida,
Lifestyle
In this episode of The Filter Koffee Podcast, Ronnie Screwvala talks about entrepreneurial prudence, working with raw talent and recording his own audiobook.