PNB scam: Chalta hai attitude resulted in fraud but jewellery sector not to be impacted for long, says Vinod Hayagriv of C Krishniah Chetty Jewellers
The Punjab and National Bank (PNB) scam does not point to lack of market intelligence or audit mechanisms.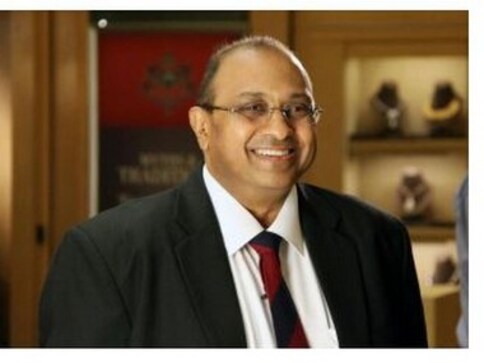 The Punjab and National Bank (PNB) scam does not point to lack of market intelligence or audit mechanisms. It is, to my mind, a case of kuch nahin hota hai attitude of some officials with vested interests, who colluded with these two jewellery companies, but may have also colluded with others not necessarily in the same jewellery industry, for a long time and were emboldened when they were not caught. The result: A scam of the level that we now talk as being the 'biggest-ever fraud'. PNB must check how many more are lying undetected.
There is adequate market Intelligence for financial institutions and banks to understand their clients. There are quarterly or yearly reports that banks ask or ought to ask on companies that come seeking for loans. Independent audits are also done before giving loans and this is done irrespective of the amount being given as a loan. They take formal and informal feedback from audit and credit rating agencies. They also inspect the space – company, factory, etc., where the business operations are. Besides all this, bankers generally consult within their fraternity and also from people in the sector the borrower belongs to. There are people in each sector -- be it steel, infra, aviation, jewellery who bankers turn to, to ascertain their views on a person from the sector who is seeking loans. Often, bankers come to me and ask my opinion about jewelers, too.
To me, the processes and systems for businesses in the country are apt. If these are tightened beyond what is in existence now, it will become inflexible and non-discretionary. These are the times where even HR policies are made flexible for individuals. Basically, the times we live in are about flexibility but these have to be tempered with adequate controls. Similarly, there are adequate control mechanisms for banking and business establishments to conduct themselves within the system.
A Rotomac or a Nirav Modi case on the business landscape is because of lack of due diligence on the part of some vested interests within banks. It is a diligence issue. But lack of due diligence is not restricted to the banking sector alone. This is an issue we have in the country where cutting corners and turning a blind eye to breaking rules is a norm. This is the root cause why scams of mammoth scale breaks out in almost all walks of life.
Some time ago a managing director of a multi national company (MNC) mentioned how if he gave a porcelain plate to a manufacturer in China and India, the former would give him one as per specifications given and also on time. However, the Indian team, the MD said, would come back to say 100 things that is wrong in the plate. There is too much talk in India and less work being done, he said.
I am not stating the above to defend or critique any sector. Far from it. I am saying that every time we ignore unethical habits, we don't realise we carry this habit into other spheres – professional too and the consequences can be disastrous not just for oneself but for many others and the sector, too. The Nirav Modi case is an example of that.
The PNB scam was possible because many people 'ignored' what was happening even though these people knew what was being done was unethical. It isn't that we don't have stringent laws to deal with these kind of unethical behavior. But the issue is non-implementation of laws which strengthens people who are out to break rules.
If there is a leak in the dam, you can plug it but what do you do when there are leaks all over? You have to then build a new one.
The urgent need of the hour is simplification of rules so that all businesses can adhere to it. Rules are now so stringent that no business can function without 'breaking the rule'. Businesses do not set out to break the law and in fact want to be completely compliant, but when there are so many rules, it suffocates business. Even chartered accountants are unable to do much within the many, many rules, which make it difficult to do business without breaking some rules or the other.
Trade not be affected for long
The diamond trade will not be impacted much by the PNB fraud scam. Banks will continue to lend to the jewellery sector. Banks have a clear set of norms. They will lend after looking at the borrower's track record, profitability and ratios. Even if a company is making losses, the banks know how to assess it. Banks are not interested in keeping money idle in its coffers. They just don't want non performing assets.
What happened with PNB should be isolated and analysed as the odd case. What happened with PNB does not apply to all other PSBs. Similarly, just because two companies were involved in this large scale exposure in PNB, does not mean the entire jewellery sector behaves in a similar manner. One of the two involved in the scam is an individual who built a company over the years and must have hit a hard turf when some of his business plans did not work out the way he had planned them. The other was an individual who tried to build a brand and achieve success too quick & wanted fame immediately.
Any organisation and brand takes years – of failure initially, before it can taste success. Be it a Flipkart, an Amazon or even Elon Musk. One of the accused in the PNB fraud tried very hard to run his business and perhaps some of his plans did not work out. The other accused is an individual who tried to build something and achieve success in a short time. However, it takes at least 25 years to build something... Amazon had to bear losses for more than a decade of losses before it could make profits. Be it startups and a Flipkart, Amazon or even any entrepreneurs – they all have a record of having made losses in the initial years. It is impossible to make profit overnight. What is important is the pace at which the business is progressing, and the market support it can achieve.
A crisis only helps improve a sector
It is good for investors and traders of jewellery stocks to be wary and careful. A crisis only helps improve a sector. When everything works smoothly, complacency settles in. But a crisis makes everyone in the sector from top down to be alert and vigilant, be it manufacturing, distribution, retail, etc. At every level, there will be a focus on qualitative management and that is good for the business and the sector.
The jewellery sector had a large number of players a few years ago but they have come down since the past decade. The fittest are surviving in the trade. It is evident in the way these companies are faring. There are customers in retail outlets and they are not viewing the jewellery but purchasing them. It is the same in almost all sectors. People are buying products. The economy wants to progress. Governments must act in moderation and to take knee-jerk decisions that throttles progress, cash flows and dampens the overall business spirit.
(Vinod Hayagriv, MD, C Krishniah Chetty Group of Jewellers spoke with Sulekha Nair)
Business
The interest rates promised are significantly greater than those provided by the Post Office. The 666-day fixed deposit plan offered by Canara Bank guarantees senior citizens a 7.5 percent return on their investment
Business
The POS limit for all the platinum variants of MasterCard, VISA Gold Debit Card, and Rupay will be revised