PNB scam: CBI files charge sheet against Mehul Choksi, Allahabad Bank CEO and 13 others in $2 bn scam case
The charge sheet pertains to a second FIR related to alleged crimes of Choksi and his companies in the series of three such cases registered by the CBI in the over USD 2 billion scam case in which jewellers nephew Nirav Modi is also an accused, they said.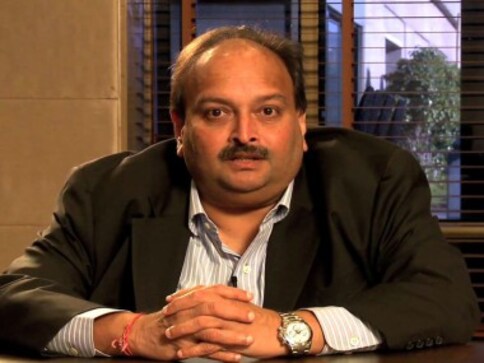 New Delhi: Gitanjali group owner Mehul Choksi and Allahabad Bank CEO Usha Ananthasubramanian along with 13 others were on Wednesday charged by the Central Bureau of Investigation (CBI) for alleged cheating and corruption in the issuance of fraudulent letters of undertakings worth Rs 7080.86 crore from Punjab National Bank in the country's biggest banking scam case.
In addition, three companies of Choksi -- Gitanjali Gems Ltd, Gili India Ltd and Nakshatra Brands Ltd -- have also been made accused in the charge sheet filed before a special CBI court in Mumbai, officials said.
The charge sheet pertains to a second FIR related to alleged crimes of Choksi and his companies in the series of three such cases registered by the CBI in the over USD 2 billion scam case in which jewellers nephew Nirav Modi is also an accused, they said.
The agency has alleged Rs 7080.86 crore were siphoned off by Choksi and his companies using 142 letters of undertaking and 58 foreign letters of credit, the officials said.
Choksi and Modi are both absconding
The agency had on 14 May filed a charge sheet in a related case against diamond merchant Modi pertaining to alleged swindling of Rs 6,498.20 crore using fraudulent LoUs issued from PNB Brady House branch in Mumbai.
The cumulative figure of the funds swindled by Choksi and Modi now stands at Rs 13579.06 crore from PNB by using fraudulent LoUs, according to the charge sheets, the officials said.
An LoU is a guarantee given by an issuing bank to Indian banks having branches abroad to grant short-term credit to the applicant.
Choksi and his companies allegedly availed credit from overseas branches of Indian banks using the fraudulent guarantees of PNB given through LoUs and letters of credit issued Brady House branch in Mumbai which were not repaid bringing the liability on the state run bank, the officials said.
The charge sheet, filed in the Mumbai special court after a three-and-a-month-long probe, alleged that Gokulnath Shetty, a deputy manager in PNB, arrested by the CBI, received Rs 1 crore from the companies of Choksi to issue LoUs to his companies, they said.
This quid pro quo pertains specifically to alleged illicit payments made by the companies of Choksi, they said, adding that the probe into the overall picture to establish the total amount alleged received from companies of Modi and Choksi is still underway.
The instructions for transferring the funds were allegedly issued by Shetty using an international messaging system for banking called SWIFT platform and without making their subsequent entries in the PNBs internal banking software, thus bypassing scrutiny in the bank, they said.
A charge sheet is a final report filed by the CBI before a court in which it gives details of crime, evidence, and conclusions drawn by it from its probe. It can be filed in stages as investigation progresses.
The officials said several supplementary charge sheets will be filed in both the case as the investigation is going on.
Ananthasubramanian, who was the MD and CEO of PNB during 2015-17, the banks sitting excutive directors--K V Brahmaji Rao and Sanjiv Sharan, and general manager (international operations) Nehal Ahad have also been chargesheeted for criminal conspiracy, cheating and provisions of prevention of corruption act. among others.
"Investigation revealed that, during the period from 2015 to 2017, the accused officials of the Punjab National Bank, in criminal conspiracy with the said managing director and others had fraudulently issued a large number of LoUs for obtaining Buyer?s Credit and FLCs to overseas banks in favour of the said three companies without any sanctioned limit or cash margin and without making entries in the CBS system of the bank," CBI spokesperon Abhishek Dayal said.
The officials of Brady House branch of the bank from where the LoUs were allegedly issued -- Shetty, SWO Manoj Kharat, Chief Manager Bechhu Tiwari, Scale-II Manager Yashwant Joshi and Scale-I Manager Parful Prakash Sawant, besides PNBs internal auditor Mohinder Kumar, have also been chargesheeted by the CBI under same charges.
During its probe in this case, the CBI carried out searches at 52 premises and has arrested five individuals -- Shetty, Aniyath Shivaraman Nair, director in Gili India, Nitin Sahi, Assistant Finance Officer in Gitanjali Gems, Kapil Khandelwal, CFO, Gitanjali Gems and Vipul Chitalia, head banking and operations Gitanjali group.
All the arrested accused have been have been charge sheeted, they said.
The agency has also seized voluminous digital and documentary evidence.
Chitalia allegedly was liaison person with bank who had full knowledge of the fraud and was second in command in the Gitanjali group. owned by Choksi.
With regards to allegations against Ananthasubramanian and top brass of the PNB, the agency has alleged that did not implement the circulars and caution notices issued by the Reserve Bank of India regarding safeguarding swift operation and misrepresented the factual position to the RBI.
Reconciliation of PNBs internal software CBS and SWIFT messages was not done despite repeated RBI circulars caution notices and questionnaires, it alleged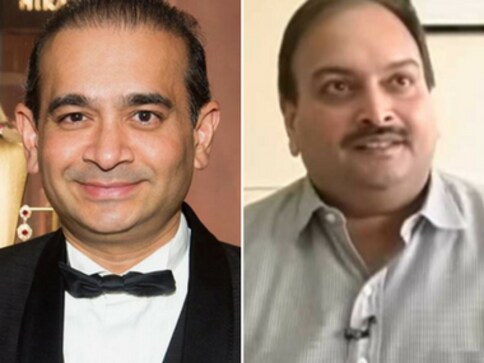 Business
The CBI charge sheet reviewed by Firstpost gave cursory details of Modi's modus operandi, however, the investigators said they have penetrated Modi's cobweb.
Business
Both Modi and Choksi have denied wrongdoing, and so have two key accused PNB employees in the case, which has so far led to 19 people being arrested. The whereabouts of Choksi and Modi, who police say left India before the first complaint was filed, are unknown.
Business
The alleged fraud comes amid CBIs probe into recent complaints of massive frauds in the Punjab National Bank, Bank of Baroda and Oriental Bank of Commerce.