PNB scam: CBI adds charge of criminal breach of trust to FIR; Mehul Choksi, others may face life term if found guilty
CBI told a Mumbai court that it has added charge of 'criminal breach of trust' to the case related to diamond trader Mehul Choksi's firms in PNB fraud case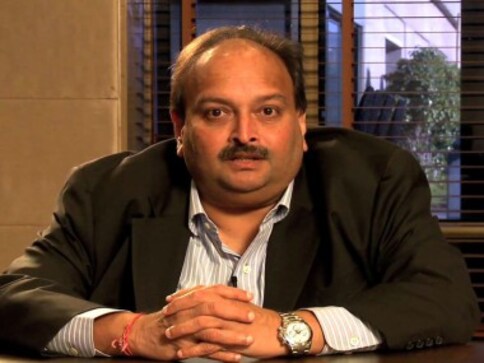 The Central Bureau of Investigation (CBI) has told a Mumbai court that it has added the charge of 'criminal breach of trust' to the case related to diamond trader Mehul Choksi's firms in the Punjab National Bank (PNB) fraud case.
Among others, the agency had arrested Gokulnath Shetty, a former deputy manager of PNB, in connection with the issuance of fraudulent letters of undertaking (LoUs) to Choksi-owned firms.
The maximum punishment for the offence under section 409 of the IPC (criminal breach of trust by public servant, or by banker, merchant or agent) is life imprisonment. According to The Economic Times, Shetty and Choksi could be in prison for life if found guilty after the CBI incorporated Section 409 of the IPC in the second FIR.
"The acts of Shetty prima facie disclose commission of offence punishable under section 409 IPC along with other offences already alleged in the FIR," read the CBI's submission before a special court.
The investigative agency has said that the fraud related to Choksi-controlled firms is now found to be to the tune of Rs 7,080 crore. It had initially pegged the fraud related to Choksi's firms at Rs 4,886 crore when the FIR was registered. In Tuesday's plea before the special CBI court, the agency said it has filed another supplementary complaint about additional fraud of Rs 942 crore.
Earlier the agency had pressed the charge of cheating under the IPC and relevant charges under the Prevention of Corruption Act.
The CBI has alleged that firms controlled by diamond traders Nirav Modi and his uncle Choksi obtained fraudulent LoUs and letters of credit (LCs) worth $2 billion (Rs 12,636 crore) from PNB in connivance with bank officials.
Choksi, the absconding promoter of Gitanjali Gems, on 8 February, said it was impossible for him to return to India and join the investigation due to the suspension of his passport and ill-health. In a detailed e-mail reply to the CBI's notice seeking his appearance, Choksi had said that he was not in a position to travel as his passport was suspended and he was undergoing medical treatment.
"I want to assure your good office and good self that I am in no manner dictating the terms of my appearance. However, as my passport stands suspended by the Regional Passport Office under Section 10(3)(c) of the Passport Act, it is impossible for me to travel back to India," Choksi stated in his seven-page letter.
With inputs from PTI
India
The Income Tax Department conducted a search of Shivakumar's properties in Karnataka and Delhi on 2 August 2017
India
The CBI seized an AgustaWestland helicopter from the premises of builder Avinash Bhosale in Pune on Saturday in connection with the Rs 34,615-crore DHFL scam case, officials said.
India
CBI Special Public Prosecutor (SPP) Ranjan Sharma said that in the year 2009, Sanyogita Ganj police had registered a case of cheating against six people during the PMT examination. In the examination, two students had sent two other people to take the examination in their place