PNB scam: By killing LoUs, RBI is throwing baby out with bathwater; why punish traders for own failure?
Terminating LoUs altogether is no solution. On the contrary, it is counter-productive
Despite all its might, surveillance tools and unquestionable command over the banking sector, the Reserve Bank of India (RBI) couldn't detect a banking fraud right under its nose, perpetrated by a smart businessman in collusion with certain low-rank bank officials; that too, for a good six to seven years. When the fraud came out in public finally and questions were raised about the regulator's efficacy to do its job properly, it decided to kill a legitimate trade instrument outright, something traders have been using for long. This was done without giving much thought about its larger impact on the country's importers and exporters. How does it help after all?
A senior banker, this writer spoke to, thus summarised the decision of the RBI to terminate the letter of undertaking (LoU) in the aftermath of the Rs 13000 crore Punjab National Bank (PNB) fraud, orchestrated by billionaire diamond merchant Nirav Modi and his uncle Mehul Choksi with the help of some officials at the Fort branch of the bank in Mumbai. "This is nothing but throwing the baby out with water. When you ought to rectify a problem, you should do that instead of killing a useful instrument that is widely used by genuine importers all these years," said Naresh Malhotra, a former State Bank of India (SBI) official who has worked for several years at foreign branches of the bank.
Let's look at what the central bank said in the notification.
"On a review of the extant guidelines, it has been decided to discontinue the practice of issuance of LoUs/ LoCs for Trade Credits for imports into India by AD Category–I banks with immediate effect," the RBI said. The RBI notification further said that Letters of Credit and Bank Guarantees for trade credits for imports into India may continue to be issued subject to compliance with the provisions. But the problem here, said Malhotra, is that the alternative instruments suggested by the RBI in the place of LoUs  carry bigger costs for the importer and processes are more complicated. "LoUs have been a simplified form of other instruments, easier to use to get buyers credit for importers hence widely used. LoCs and bank guarantees too can do this job but not the same way," Malhotra said.
Importers have already raised an alarm about the central bank's decision saying that this will impact importers and even exporters who use imported material to make goods for exports. "Sourcing of trade funding has already become difficult for players in the gems and jewellery segment. It will become even more so with increasingly stringent measures being put in place," Praveen Shankar Pandya, the former chairman of the Gems and Jewellery Export Promotion Council (GJEPC) was quoted in this Business Standard report.
The point here is Indian traders aren't responsible for one Nirav Modi's fault. Even at this point, Indian traders aren't having a  good time fighting global restrictions (protectionist policies in developed markets/ trade wars), problems in the domestic market (demand, labour), currency imbalances across markets. Banning of LoUs will hit exporters hard since they use these instruments heavily to buy raw materials that are used to make export materials. As Manas Chakravarty points out in this Livemint column, Indian exporters are already having a tough time even without trade wars. "The seriousness of the problem is best illustrated by the fact that Indian exports of goods and services, as a percentage of gross domestic product (GDP) in the September 2017 quarter, was lower than what it was 12 years ago, in the September 2005 quarter," Chakravarty writes.
In an earlier column, this writer had argued that while a crackdown is necessary on erring bankers in the aftermath of bank frauds, it would be counter-productive to embark on a witch hunt. That can paralyse the banking sector as bankers will be scared to take even genuine business decisions fearing investigations. The same logic applies for the industry as well. The point here is that the RBI is not doing any better by punishing the industry as a whole for its failure to monitor and prevent frauds. Terminating  LoUs altogether is no solution. On the contrary, it is counter-productive.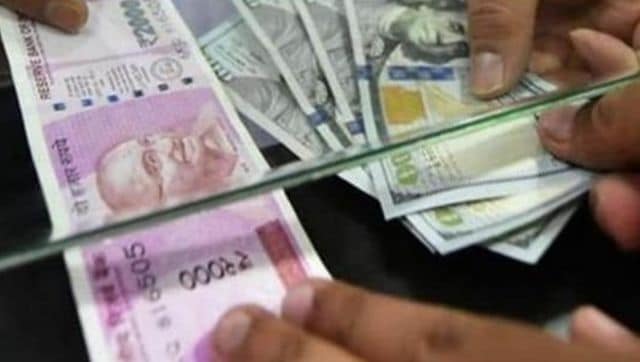 World
The process of SRVAs started last year in the month of July when the RBI issued detailed guidelines on cross-border trade transactions in the Indian rupees (INR)
Explainers
Conservationists in southern Africa are outraged by a proposal to outlaw the import of hunting trophies to Britain, with some claiming that it is counterproductive and smacks of colonialism
Opinion
Regular breakfast consumption is important both for macro and micronutrient intake.  Make breakfast a daily routine for better nutrition and good health