Punjab National Bank Rs 11,400 cr fraud: Here's how the state-run bank was victimised by fraudsters
PNB has suspended 10 of its officials and named a deputy manager, Gokulnath Shetty, who was posted at its foreign exchange department in Mumbai since 31 March, 2010,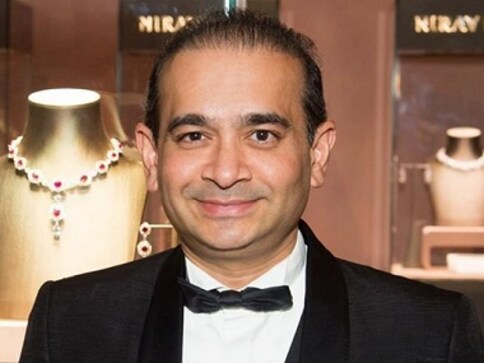 The Rs 11,400 Punjab and National Bank fraud case is being touted as the biggest-ever fraud in the banking sector in India. At the centre of the scam is billionaire diamond jeweler Nirav Modi, his wife Ami, brother Nishal and maternal uncle Mehul Chinubhai Choksi. They are partners in Diamonds R US, Solar Exports and Stellar Diamonds, which has shops in foreign locations such as Hong Kong, Dubai, and New York.
At PNB's end, it has suspended 10 of its officials. The bank has also named a deputy manager, Gokulnath Shetty, who was posted at PNB's foreign exchange department in Mumbai since 31 March, 2010, a PTI report said.
How the scam was carried out
Last week, PNB had lodged an FIR with CBI stating that fraudulent LoUs worth Rs 280.7 crore were first issued on 16 January. At the time, PNB had said it was digging into records to examine the magnitude of the fraud.
In the complaint, PNB had named three diamond firms -- Diamonds R Us, Solar Exports and Stellar Diamonds -- saying they had approached it on January 16 with a request for buyers' credit for making payment to overseas suppliers. The bank sought 100 percent cash margins for issuing LoUs for raising buyers' credit, which was contested by the firms saying they had availed of the facility from as early as 2010.
Shetty, allegedly along with another official Manoj Kharat fraudulently issued Letter of Undertakings (LoUs) to these firms without following prescribed procedure or making entries in the banking system, avoiding detection of transactions.
According to the officials, the LoUs were mostly used for availing credit at Hong Kong-based branches of some other Indian banks. An LoU is a letter of comfort issued by one bank to branches of other banks, based on which foreign branches offer credit to buyers. Several other entities which are in the diamond trade, including from South Africa, are also under the lens, they added.
Modi, whose jewellery creations are popular among global celebrities, may face a fresh CBI probe as the agency is looking at suitable legal action to be taken in the case.
He is already being investigated by the CBI for alleged cheating and fraud involving Rs 280 crore at a PNB branch.
While PNB did not name the other lenders, Union Bank of India, Allahabad Bank and Axis Bank are said to have offered credit based on LoUs issued by PNB.
Three other jewellers, Gitanjali, Ginni and Nakshatra are under the scanner with CBI and ED looking at their arrangements with various banks and end use of money, a senior official of a public sector bank said.
(With PTI inputs)
Business
The Manila-based multilateral funding agency has raised the inflation forecast for the current fiscal year ending in March 2023 to 6.7 per cent from its earlier projection of 5.8 per cent
Business
According to the RBI, premature redemption can be done only if the buyer approaches the concerned post office/bank at least one day prior to the coupon payment date. The money will be credited to the designated bank account of the investor
Business
The RBI's decision follows the death of a pregnant woman (27) in Jharkhand's Hazaribagh district who was allegedly crushed to death under the wheels of a tractor by recovery agents last week