PNB Rs 11,000-cr fraud: From SBI to Allahabad Bank, the exposure top lenders have in Nirav Modi scam
The IndusInd Bank says it has a small exposure to Gitanjali Gems, a gems and jewellery company started by Mehul Choksi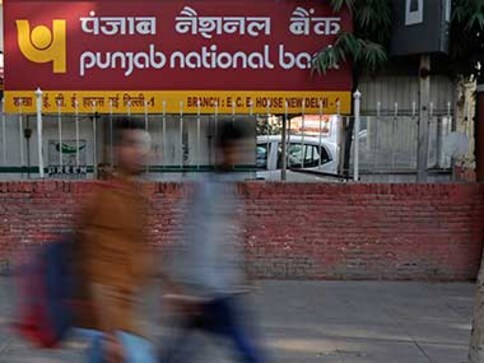 The IndusInd Bank on Tuesday clarified that it has no direct or indirect exposure to the companies started and run by Nirav Modi, the billionaire diamond trader who has been at the centre of Rs 11,400 crore Punjab National Bank fraud that has sent shockwaves across the banking fraternity.
The Hinduja Group promoted bank is a big player in the gems and jeweller industry that was also at the receiving end of the PNB fraud as stocks of most of the players fell in the aftermath of the scam.
However, the IndusInd Bank has a small exposure to Gitanjali Gems, a gems and jewellery company started by Mehul Choksi, who is maternal uncle of Nirav Modi. It has been reported that Modi came to the diamond business after he came in touch with Choksi who by then had already made a big name in the sector.
"IndusInd Bank has no direct credit exposures to Nirav Modi nor any indirect credit exposures on the basis of the letters of undertaking (LOUs) issued by Punjab National Bank (PNB)," the bank said in a statement on Tuesday according to PTI.
The State Bank of India (SBI) -- country's largest public sector bank, note that Punjab National Bank comes second to it-- has revealed it has an exposure of Rs 1,360 crore or $212 million debt related to the letter of undertakings in the PNB scam. "We don't have any direct exposure on Nirav Modi but we do have some exposure on Punjab National Bank," State Bank of India Chairman Rajnish Kumar told reporters on Monday.
The Allahabad Bank also informed that it has an exposure in the the Punjab National Bank letters of undertaking scam. The bank whose Hong Kong branch was used to pay overseas credit payments has an exposure of Rs 2,000 crore. "We have an exposure of around Rs 2,000 crore in the fraud detected by PNB some days back," a source in Allahabad Bank told PTI.
Kolkata-based UCO bank, yet another public sector bank, also claims an exposure in the Rs 11,400 crore Punjab National Bank fraud case valued at Rs 2,656 crore or roughly $412 million, The Hindu Businessline reported. "In the normal course of trade business, our Hong Kong branch has been negotiating export documents against Letters of Credit issued through authenticated SWIFT message by PNB after receiving acceptance through authenticated SWIFT message," UCO Bank said in a regulatory filing to the BSE.
The clarification from IndusInd Bank comes days after PNB disclosed that Rs 11,400 crore worth of fraudulent transactions had taken place at its Brady House Branch in Mumbai.It maybe noted that several banks ignored the Reserve Bank of India (RBI)'s warning about the possibility of such scams. Mint reported that RBI's Financial Stability Report of June 2017 referred to the growing volume and value of frauds in the banking sector.
The report adds that in September 2016, former deputy governor S S Mundra had sounded alert on possible misuse of SWIFT facility in a banking setup. Interestingly, Nirav Modi and the other accused utilised the same facility to siphon off Rs 11,400 crore fraud from the Punjab National Bank.
The entire scam pertains to illegal issuance of comfort letters that were used at foreign branches of Allahabad Bank and Axis Bank. The stocks of the most of the public sector banks on Tuesday went crashing down in opening trade and lost value in the rage of 1 to 2.5 percent.
Business
Notably, the RBI retained its inflation projection for FY23 at 6.7 per cent amid geopolitical concerns triggered by the Russia-Ukraine war and expected inflation to be under control from January
Business
The Manila-based multilateral funding agency has raised the inflation forecast for the current fiscal year ending in March 2023 to 6.7 per cent from its earlier projection of 5.8 per cent
Business
Recently, the interest rates on callable and non-callable bulk deposits (deposits greater than Rs. 2 crores) were also changed at Unity Bank