PNB MD can't be taken at face value: Here's why Sunil Mehta can't merely blame junior staffers for Nirav Modi row
PNB MD Sunil Mehta needs to clarify whether "clean, responsible and responsive banking" needs the establishment of a system of checks and balances.
The profile of Sunil Mehta, the Punjab National Bank's managing director, as posted on some websites, is impressive. He has held responsible positions in various banks and financial institutions. The profiles of his predecessors in the bank would be equally impressive, as would be the profiles of other officials in the senior management, past and present.
It is thus beyond imagination as to how numerous managing directors, board members, general managers and other senior officials over the years did not get even a whiff of a scam that was happening right in front of them. How was it possible that no eyebrows from within the system were raised, no questions were asked, and no action was taken against errant employees and customers?
The press conference addressed by PNB MD and CEO Sunil Mehta on Thursday was very interesting for two reasons. The first was the manner in which he underplayed the entire incident. The second was the remarkable ease with which he explained how the alleged scam was perpetrated by two junior employees – deputy manager (now retired) Gokulnath Shetty and clerk Manoj Hanumant Kharat.
Perhaps Mehta thinks that people are naïve and will accept anything he says at face value.
He did not appear apologetic or alarmed over the fraud which took place in his bank with the money of millions of ordinary customers. Worse, he appeared to be patting his own back over a scam that had been openly building up in PNB since 2011. He was quoted as saying that the bank was the first to detect the matter and the first to inform Sebi about it. The official further claimed that the bank is taking action as per its capacity. He also took credit for suspending the clerk and some other staff members.
Mehta even boasted that the bank, which had been defrauded of money to the tune of Rs 11,500 crore, "has the capability and capacity to come out of situation." He referred to the size of the organisation he presides over by saying, "This 123-year-old institution has seen various ups and downs and has come out with flying colours. That's why it is second biggest lender of the country." He further spoke of "clean, responsible and responsive banking practices" under his command.
The MD-cum-CEO of the PNB attempted to secure his position by saying that the scam began in 2011 (during the UPA era), implying that he did not need to speak about how this was allowed to flourish for years. However, one wonders what kind of clean banking he was talking about when thousands of crores of rupees were swindled from the bank without any questions asked.
Mehta needs to clarify whether or not "clean, responsible and responsive banking" needs the establishment of a system of checks and balances. It must be kept in mind that the money of lakhs of ordinary people is deposited in banks.
Further, it is important to note that two whistleblowers — Hari Prasad and Dinesh Dubey — have come out with documents showing how they had been trying to raise an alarm for years about the illegalities allegedly committed by Nirav Modi and Mehul Choksi in connivance with banking officials.
The revelations of Dubey, who was the former government nominee director of Allahabad Bank, are damning for Sunil Mehta. The current PNB MD was earlier with the Allahabad Bank when the scam was unfolding there, way back in 2013. "I had told the board (of Allahabad Bank) that Choksi (Nirav Modi's maternal uncle, business associate and owner of Gitanjali Gems) and his firm will turn into a big scam one day. Even if they had listened to me, this scam could have been avoided. I remember the present managing director of PNB was then serving as the general manager with Allahabad Bank and he was aware of what was happening inside the shadowy walls of the board meeting," Dubey said.
The top management of the PNB and other banks which have come under the ambit of this controversy have a lot more explaining to do. They cannot merely pin the blame on two junior staffers. While it is true that Mehta filed an FIR with the CBI, the action was too little and too late. One hopes that the investigative agencies go into the details and book senior management officials. It should also be noted that Nirav Modi and Mehul Choksi fled from the country immediately after the CBI registered an FIR against them. The CBI's registration of the case had not become public knowledge when they fled. Therefore, it is obvious that they were tipped off by an insider, either from the bank or somewhere else.
Scams like the ones involving Harshad Mehta, Vijay Mallya and Nirav Modi — as also the role of some banks and its officials in the aftermath of demonetisation — have raised troubling questions about the level of corruption in banks.
India
The probe agency has claimed that Ganguly needed to be interrogated further for his alleged role in the Group-C recruitment scam in government schools, in which thousands of meritorious and eligible job aspirants were cheated out of jobs in lieu of huge sums of money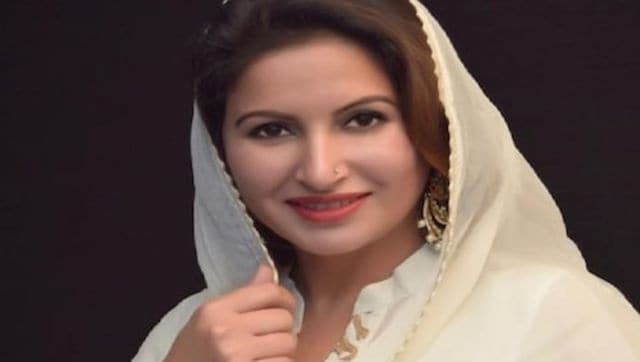 India
Phogat was brought dead to a hospital in Goa on the intervening night of 22-23 August after partying at Curlies restaurant, Anjuna beach. Goa Police had said that Phogat's aide allegedly mixed some "obnoxious substance" in water and forced her to drink it
India
This is the third time that Anubrata Mondal - a 'Bahubali' leader and Birbhum district president of the Trinamool Congress (TMC) - was interrogated by the CBI over the cattle smuggling case.