PNB fraud: UPA could've avoided Nirav Modi scam in 2013, says ex-Allahabad Bank director
Dinesh Dubey, the Allahabad Bank director who witnessed the making of the massive Nirav Modi scam, blew the whistle and paid a heavy price for it.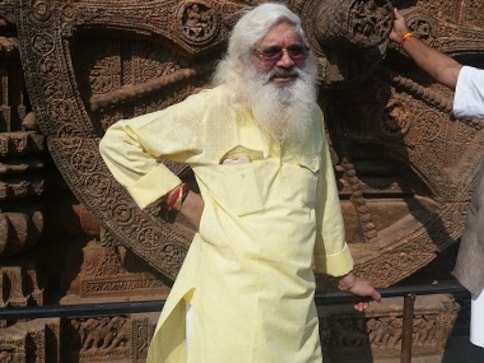 New Delhi: At an Allahabad Bank board meeting on 14 September, 2013, in a New Delhi five-star hotel, on the agenda (No 4/6) was a proposal to sanction a loan worth Rs 50 crore to Gitanjali Gems owned by Mehul Choksi, the maternal uncle of Nirav Modi. Both those men are now under the scanner of enforcement and investigative agencies for duping Punjab National Bank (PNB) of more than Rs 11,300 crore.
Dinesh Dubey, former government nominee director on the Allahabad Bank board, had opposed the proposal and presented a dissent note arguing that Gitanjali Gems should first return Rs 1,500 crore loan given to it earlier before a fresh loan amount could be cleared. His dissent was met with silence and the meeting proceeded to the next agenda on the list.
When Dubey learnt that the minutes of the meeting were to contain an approval of the loan to Gitanjali Gems, he became furious. Four years after that meeting, in the aftermath of the unearthing of a series of fraudulent transactions that investigating agencies have traced back to Modi and Choksi, Dubey, a journalist, agreed to talk to Firstpost about the nature of the scam, corruption in the banking system and how the government of the time, the Congress-led UPA, turned a blind eye to illegitimate loans sanctioned to the two diamond merchants.
"When I opposed the Gitanjali Gems loan proposal, my fight with Allahabad Bank board got really intense and dirty. They tried to persuade, mollify and even threaten me but I said such loans to the corporates without recovery will only add to more non-performing assets. I also wrote to the Reserve Bank of India and secretary, financial services in the Ministry of Finance in my effort to warn them of a massive scam looming large. My request was to take immediate preventive action and keep a watch on all the companies linked to Choksi's firm, as they were accumulating loans without making payments to the bank," Dubey said.
In his email to the then deputy governor of the RBI, KC Chakrabarty, Dubey had alleged: "... a meeting of MCBOD of Allahabad Bank was held on 14 September, 2013. Regarding agenda item No 4/6 pertaining to M/S Gitanjali Jewelers for sanction of Rs 1500 cr+50 cr. I have not given my consent. But, they ignored my dissent note and sanctioned the loan. This is for your information and necessary action please."
The UPA government in August 2012 appointed Dubey as the director (on the Allahabad Bank board) but things really turned turtle for him after the 14 September meeting. He told us he was "hounded and harassed" for putting up dissent notes on loan proposals that he suspected had potential to turn into bad loans. Incidentally, Allahabad Bank's Hong Kong branch is one of the banks that financed Modi.
"I had told the board that Choksi and his firm will turn into a big scam one day. Even if they had listened to me, this scam could have been avoided. I remember the present managing director of PNB was then serving as the general manager with Allahabad Bank and he was aware of what was happening inside the shadowy walls of the board meeting," Dubey said.
After flagging his dissent, Dubey claimed he was pressured by various government agencies. "The top officials in the Ministry of Finance and at Allahabad Bank wanted me to resign. I was told to mend my ways. I said the government had appointed me to keep a watch on the bank's activities and prevent any wrongdoings. If I can't do my job, it is better I should go. Then, I was told if I was ready to put up my resignation I must highlight that I was doing it for health reasons. I did that and resigned in February 2014," he added.
But before his resignation, Dubey wrote to the finance ministry, raising the issue of loans to Gitanjali Gems. It was November 2013 and Dubey once again put up a dissent note, rattling the board members and chairman of the bank.
In his letter to the then finance secretary, Dubey said: "On Friday, 22 November, 2013, a meeting of MCBOD and other four committees and also a board meeting was held at Kolkata at the Grand Oberai Hotel. In the board meeting, there was an agenda regarding Geetanjali Jewellers. This agenda had already appeared in past board meetings more than four times, and every time I had expressed my dissent. But, this Agenda was again brought in this meeting for approval. The CMD told me to give my consent to pass it, but I refused and again expressed my dissent note."
He further noted: "I have never seen in my forty years' journalism career such type of below-dignity work, misuse of office and corruption. I would like to request you for some changes in guidelines. When the management has powers to approve the loan of up to Rs 400 crores, then why such cases are brought to board meetings? It is very clear that just to save them from any inquiry and legal action, in name of rectification and deviation, they bring such cases for board approval... when the board approves this, they are free from any legal inquiry or administrative action on behalf of the board."
Dubey, who witnessed the creation of the scam, is of the opinion that it "involves many more officials and their linkages could even tie the higher-ups in the government".
Business
Punjab National Bank is making this move to comply RBI guidelines
India
She had promised to return the matured amount within 15 months, but even after passing of the maturity period, she neither returned the principal amount nor paid any profit. After a few months, Sarla along with her family members left her address
Business
Greater clarity is required on certain aspects like 'strategic sector', 'bona fide business activities', 'control', etc. Success lies in the implementation of the rules in an effective and hassle-free manner