PNB fraud: Sebi probe moves ahead; no clean chit given to fugitive businessmen Nirav Modi, Mehul Choksi
Sebi is probing alleged fraudulent trading, corporate governance-related violations, insider trading and disclosure related issues in the case of Punjab National Bank and Gitanjali Gems.
New Delhi: Markets regulator Sebi never gave any clean chit report on fugitive businessman Mehul Choksi to Antigua's citizenship-for-investment authority, a senior official said on Sunday (6 August 2018).
The regulator is continuing with its probe into alleged violation of capital market regulations by Mehul Choksi-Nirav Modi duo and their associates including some brokers in connection with two listed firms -- PNB and Gitanjali Gems, the official added.
The regulator will now also consider sending the notices for Choksi to Antigua as the absconding businessman and Gitanjali Gems promoter has been granted a citizenship there, the official said.
Last week, an Antiguan media report quoted the Caribbean country's Citizenship by Investment Unit (CIU) as saying that Choksi was granted citizenship there last year after a background check on him got 'no adverse report' from Indian authorities, including police, passport office and Sebi.
As per the report, the CIU received documentation of two instances in which the Securities and Exchange Board of India (Sebi), in 2014 and 2017, opened investigations on a corporate entity owned by Choksi.
It further said the CIU requested updates on the status of the investigations and received documentary confirmation, issued by the Sebi, stating that in one case, the matter had been satisfactorily closed, and indicating in the other that there was not sufficient evidence to pursue the case further.
Reacting to this, Sebi issued a statement on Friday denying the claims.
"Sebi has neither received any request from the Citizenship by Investment Unit (CIU) of Antigua for updates on any investigation nor provided any such information to CIU," the regulator said.
Explaining further, the regulatory official said Sebi is in an advanced stage of a probe against fugitive diamantaires Nirav Modi and Choksi for suspected trading and disclosure related issues in the matter of over Rs 14,000 crore fraud at state-run PNB and it may soon issue the orders.
The regulator is probing alleged fraudulent trading, corporate governance-related violations, insider trading and disclosure related issues in the case of Punjab National Bank and Gitanjali Gems.
The markets watchdog, in May, issued a warning letter to PNB as well for delaying disclosures to stock exchanges about the fraudulent transactions allegedly carried out by absconding Modi and Gitanjali Group of companies.
PNB was defrauded allegedly by the diamond trader and his associates by fraudulent use of letters of undertaking (LoUs) and foreign letters of credit (LoC) in connivance with certain bank officials.
The regulator has analysed the stock market trade details of all entities associated with Modi and Choksi, who has already been under the scanner for various cases including a brokerage default incident.
Incidentally, in July 2013, the National Stock Exchange (NSE) in consultation with Sebi had debarred Gitanjali Gems chief and main promoter Choksi, among others, from trading, for securities market violations relating to trading in his company.
Further, they are also being investigated by the Enforcement Directorate (ED) and Central Bureau of Investigation (CBI).
As per Sebi's warning letter, there were delays of 1-6 days by PNB in making disclosures to the stock exchanges pertaining to the filing of complaints with the Reserve Bank of India (RBI) and CBI. This delay in informing the stock exchanges is a violation of the listing regulations.
Under these norms, companies need to inform stock exchanges about any price sensitive information in a timely manner.
Sebi's communication refers to various disclosures made by PNB to stock exchanges during February and March this year regarding certain fraudulent transactions with respect to Modi group, Gitanjali group, and others, and referring of the same to law enforcement agencies.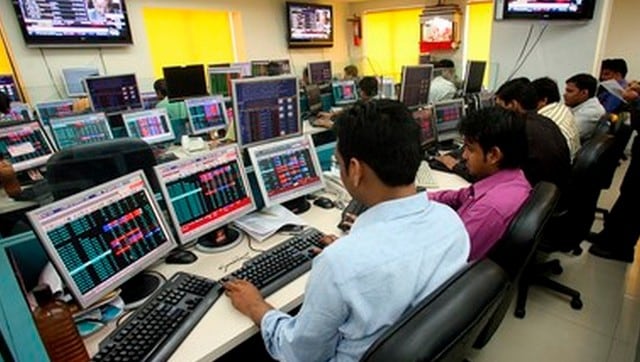 Business
The top gainers were UltraTech Cement, Mahindra & Mahindra, Maruti, Tata Steel and Tata Consultancy Services while the top losers were HCL Technologies, HDFC Bank, Axis Bank, Tech Mahindra and Sun Pharma
Business
India VIX fell by 3.23 percent to 17.18 levels. BSE Midcap closed 1.08 percent higher at 25,929.36 while BSE Smallcap ended 0.70 percent up at 30,646.24
Business
BSE Midcap closed 0.38 percent higher at 26,027.21 while BSE Smallcap rose by 0.49 percent to 30,797.65. India VIX fell 2.77 percent to settle at 16.71 levels. In terms of sectoral indices, realty and consumer durables settled in red