PNB fraud: Hong Kong banking regulator cracks down on Indian lenders operating in the SAR over suspected irregularities
Barring the SBI and a private bank, almost all Indian banks in Hong Kong have been subjected to a review and supervisory measures by the Hong Kong Monetary Authority (HKMA)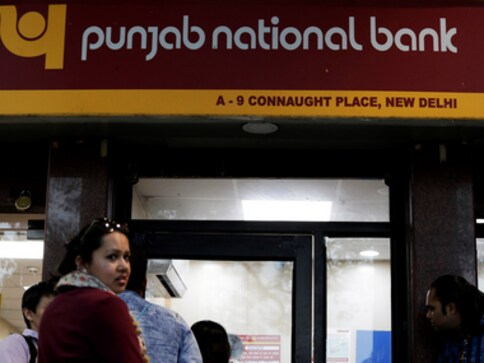 New Delhi: After Firstpost exposed irregularities in the operations of Indian public sector banks in Hong Kong, the banking regulator in the Special Administrative Region (SAR) of China has initiated a clean-up operation by subjecting banks to rigourous reviews, including on-site examinations and a review of their credit risk management processes.
Firstpost on 13 April had revealed that almost all government-owned banks linked to the Rs.14,000 crore Punjab National Bank (PNB) scam were hiring the services of a single auditor, who was using three small street Chinese firms to defeat the Reserve Bank of India's (RBI's) rotation norms.
It was also revealed that not a single bank raised an alarm while discounting fraudulent letters of undertaking (LoUs) for fugitive jeweller Nirav Modi and his uncle Mehul Choksi; neither did the auditor report such a massive fraud -- the auditor was used by the Indian banks to merely complete the audit formalities.
Top sources privy to the development said barring the State Bank of India (SBI) and a private bank, almost all the Indian banks have been subjected to a review and supervisory measures by the Hong Kong Monetary Authority (HKMA), which has also asked the banks to convince the regulator that their branches' commercial operation is in solid health.
"After the reports came out in the public domain that all the banks were using the same auditor, HKMA asked each bank to convince the regulator that they have good internal controls. Simultaneously, they asked the Indian banks to get the reviews done or prepare for onsite examinations. On-site examination for two Indian banks is still in the process. Subsequently, HKMA has also suggested to Indian Banks to change their auditors asking why they have been using the same auditor since the last eight or nine years," sources said, adding that the auditor - G Natarajan - under the scanner of Indian investigative agencies as well as the HKMA has been removed by almost all banks for the coming financial year.
Nine public sector banks, with 13 branch offices, and three private Indian bank operate in Hong Kong. It is learnt that the HKMA has asked banks to engage one of the big four audit firms to carry out a Section 59(2) review of their credit risk management.
"This is a damning review of the Indian banks, since the adverse findings can lead to banks being subjected to penalties and other punitive action by the regulator. Never in the history has any Indian bank been subjected to such rigorous review in the past in Hong Kong. Although all the Indian banks have allowed the auditor Natarajan to finish the audit for the 2017-18 fiscal, most have subsequently decided not to continue with him, except Union Bank of India. Interestingly, Natarajan was both the internal auditor and statutory auditor for Union Bank of India despite an apparent conflict of interest. Union Bank of India allegedly decided to continue with very small Chinese audit firms, probably a cover-up being used by the current auditor," sources confirmed.
An email questionnaire sent to the Union Bank of India remained unanswered. Despite repeated attempts, PNB's Chief Executive at Hong Kong could not be reached for comment, while a senior officer from the Indian Overseas Bank (IOB), Hong Kong, refused to speak on the HKMA crackdown.
According to investigators, if there was one place where massive banking fraud, allegedly orchestrated by Modi and Choksi, could have been easily unearthed, it was Hong Kong. They said that five Banks discounted LoUs but the auditor never confirmed the outstanding amounts with the counterpart bank, the PNB.
"Since this confirmation would have gone to PNB's finance team in Delhi, the discrepancy could have been easily noted when the amounts did not match with the Core Banking Solution (CBS). This audit failure in Hong Kong is a major reason for the fraud going undetected for over seven years while a good audit could have identified the problem in just one year. Five banks, seven years yet the auditor was clueless. We are expecting heads to roll at Hong Kong and in India," investigators said.
When asked about the crackdown against Indian banks following the Firstpost expose, the HKMA spokesperson refused to divulge details saying the regulator would not be able to comment on individual cases. However, the spokesperson maintained that the HKMA expects banks in Hong Kong to put in place proper systems of control to ensure that their risk exposure is effectively managed.
"In respect of credit risk management, our supervisory guidelines require banks to have effective systems to assess the credit worthiness and repayment ability of borrowers and monitor their final position closely after credit extension. Where the HKMA's supervisory activities (including onsite examinations) reveal that a bank does not have effective systems for its lending business, we will follow up with the bank management and consider taking suitable supervisory actions. In relation to the selection of external audit firms to provide professional services or perform work required under the Banking Ordinance, bank management should satisfy themselves that the service will be performed by qualified and competent professionals," the HKMA spokesperson told Firstpost.
The Firstpost expose had revealed that little-known Chinese firms such as Charles H C Cheung & CPA Limited and W Y Lam & Co., with Natarajan on board as principal auditor, have been auditing the books of PNB, the State Bank of India (SBI), Allahabad Bank, Union Bank of India, Axis Bank, UCO Bank and Bank of India for the past few years and the bank's board, audit committee and banking regulator Reserve Bank of India (RBI) had approved these firms.
The RBI, Indian Banks and Natarajan's firm in Singapore had earlier refused to respond to Firstpost's queries on massive irregularities in the auditing of Indian banks at Hong Kong.
A PNB internal report sent to its Fraud Risk Management Division, in New Delhi, had blamed Indian banks operating abroad for irregularities in their internal system, which eventually failed to detect the massive fraud. The PNB report said: "Overseas funding banks have been grossly negligent in funding buyer's credit under the LoUs. They have not carried out due diligence which could have easily detected the malafide in the LoUs such as same reference number was being repeated in a large number of LoUs, discrepant clauses in the LoUs, large modifications done subsequently in letter of credit, not calling for confirmation of balances, providing buyers credit beyond 90 days limit prescribed by RBI, negotiating bills under LCs for issuance beyond RBI prescriptions for goods under letters of credit etc."
The overseas branches of Indian banks, PNB had alleged, were not cooperating when the scam tumbled out. The fraudulent LoUs clearly state reference to the letter of buyer's credit funding bank, however, PNB's specific request to all buyer's credit funding banks to provide any communication with the firms, did not yield any result.
India
According to officials, the Reserve Bank of India and National Payments Corporation of India, a state-backed company that runs UPI, had approached other nations about making their payments systems 'interoperable' with the technology, as a part of this digital diplomacy campaign
World
Luxury retail shops may see sales remaining at a low level as the three years of lockdown has changed the shopping behaviour of mainlanders
World
The US and other major democracies have been critical of China's crackdown on political freedoms in the former British colony, which was handed back to China in 1997 with a promise by Beijing to keep Western-style liberties under a "one country, two systems" framework.