PNB fraud highlights inherent weaknesses in transparency standards in Indian banking system: S&P
S&P expects Indian banks to accelerate bad loan recognition of the weak loans in the next few quarters.
New Delhi: Making a case for more concrete steps to strengthen internal control system in PSU banks, S&P Global Ratings on Wednesday said the banking sector could witness a turnaround in fiscal 2019-20. The recent Rs 13,000-crore fraud at the Punjab National Bank (PNB) highlights the inherent weaknesses in the governance and transparency standards in the Indian banking system, especially among public sector banks, it said.
In a report titled 'Will the global economic recovery lift banks in major emerging markets', S&P said government has taken steps by splitting the post of Chairman and Managing Director but more concrete steps would be needed to reform the banks and strengthen their internal control systems.
"We expect the strengthened legal framework to accelerate recovery rates only in the next credit cycle. As banks clean up their balance sheets and provide for these weak loans, we expect the public sector banking to report losses for another year.
"...The large proposed recapitalisation of the public sector banking will help the banks make large haircuts on delinquent loans while still meeting the regulatory capital requirements. We expect a turnaround in the performance of India's banking sector in fiscal 2020," it said.
Observing that the Indian PSU banks are saddled with 13-15 percent of weak loans, though the reported non-performing assets (NPAs) are at 10.2 percent as of September 2017, the US-based agency said it expects Indian banks to accelerate bad loan recognition of the weak loans in the next few quarters. The resolution of these NPLs will gain momentum in fiscal 2018 under the new bankruptcy code.
"Fiscal 2019, akin to fiscal 2018, will be the year of rise in provisioning," it said. S&P said it expects GDP growth in India to rise to 7.6 percent in fiscal 2019 and 7.8 percent in fiscal 2020 from 6.8 percent rate in fiscal 2018.
"The fading impact of demonetisation and GST implementation hurdles and continuing global recovery provide the stimuli to the country's trade and GDP growth," the report said.
The banking sector's performance will get a boost from economic expansion and we believe its deep protracted credit down cycle is nearing, with a turnaround by fiscal 2020. In addition, government's and RBI's significant steps are aiding the recovery, it added.
The government plans to inject a massive Rs 2.1 lakh crore ($32 billion) into public-sector banks to help them meet regulatory capital levels after they clocked heavy losses in the recent quarter.
Find latest and upcoming tech gadgets online on Tech2 Gadgets. Get technology news, gadgets reviews & ratings. Popular gadgets including laptop, tablet and mobile specifications, features, prices, comparison.
News & Analysis
Samsung Galaxy S20 FE is powered by Exynos 990 chipset and only comes in the 4G variant in India.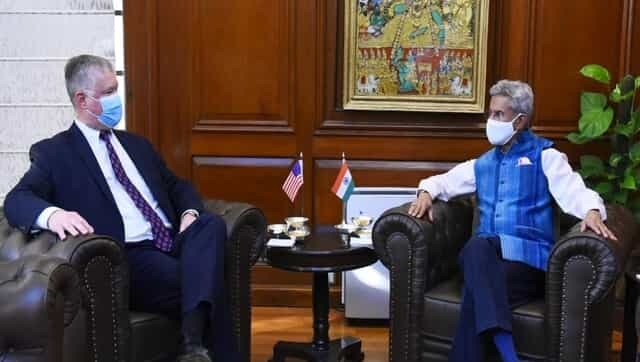 World
It is evident that the US envisages a tighter and more elaborate security partnership with India and considers New Delhi as more receptive towards such an arrangement now more than ever before.
News & Analysis
The camera and the latest memory cards will be available for sale in India from 14 October onwards.