PNB fraud fallout: Assocham survey shows 10-15% drop in diamond demand in two months
The demand for diamond jewellery seems to have decreased by 10-15 percent within two months, Assocham said
New Delhi: The Rs 13,600 crore Punjab National Bank (PNB) fraud, involving diamond tycoon Nirav Modi, seems to have shaken the confidence of diamond jewellery buyers, especially from unorganised jewellers, over concerns about the purity of precious jewellery, resulting in a drop in business, according to a survey.
While well-known branded jewellery makers issue certificates of purity, the bulk of the trade is still with unorganised players, and is based on mutual faith between jewellers and consumers. The demand for diamond jewellery seems to have decreased by 10-15 percent within two months, the survey, according to the survey conducted by industry lobby Assocham.
The survey covered 350 jewellery-makers based in Delhi-NCR, Mumbai, Ahmedabad, Chennai, Kolkata, Hyderabad, Chennai, Bengaluru, Chandigarh and Dehradun. Assocham said ialso interacted with about 500 working and non-working women in Ahmedabad, Bengaluru, Chennai, Delhi-NCR and Mumbai to gauge their shopping habits.
The survey also found that 65 percent of jewellers in the unorganised market (barring the big time corporates and big brand companies) are shifting to traditional pure play gold and silver ornaments over diamond jewellery as consumers face a crisis of confidence in the purity of the precious stone.
Explainers
In a diplomatic move, Camilla decided not to wear the crown with the Kohinoor at the upcoming coronation ceremony. The infamous diamond, claimed by India, will be part of a new exhibit at the Tower of London set to open in May
World
Bolsonaro has been the target of investigations by the federal police and the Brazilian tax agency since the newspaper Estado de Sao Paulo reported that tax agents seized a package of jewels in October 2021, valued at $3.2 million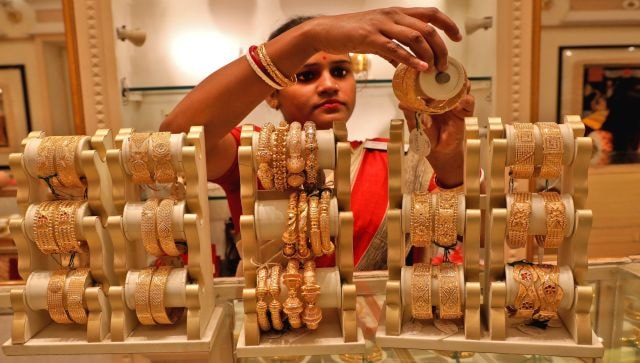 Business
From 1 April 2023, gold jewellery and other artefacts can be sold only if they have the six-digit HUID (Hallmark Unique Identification). This number is unique to each piece of gold. It avoids misselling, guarantees quality, and helps in tracing the item