PNB fraud: CBI seeks information about fugitive jeweller Mehul Choksi from Antiguan authorities
The CBI in its communication sent to Antiguan authority cited diffusion notice issued by Interpol against Choksi and sought details of his movement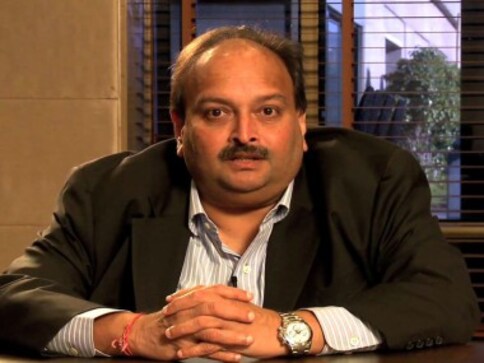 New Delhi: The CBI has written to Antiguan authorities seeking whereabouts of fugitive diamantaire Mehul Choksi, allegedly involved in over $2 billion scam in state-run Punjab National Bank, government sources said.
The move comes after it emerged that Choksi had moved to the Caribbean country in July and also taken a local passport.
The CBI in its communication sent to Antiguan authority last evening cited diffusion notice issued by the Interpol against the fugitive businessman and sought details of his movement and his present location, the source said.
Choksi had taken citizenship of Antigua in November 2017, and oath of allegiance on 15 January this year, according to a local newspaper Antigua Observer.
Citing reports from Indian outlets, the newspaper sent a questionnaire to Citizenship by Investment unit of Antigua about Choksi.
It was informed that Choksi's application was granted after "robust due diligence" and "international investigation" by "reputable agencies", including the International Criminal Police Organization and the CARICOM Implementing Agency for Crime and Security (IMPACS), the paper reported today.
Choksi's actions show that he had planned in advance his escape and subsequent life knowing that the scam would blow up after the retirement of PNB employee Gokulnath Shetty who was helping him with renewals of Letter of Undertakings, the source said.
He escaped the country in the first week and took the oath of allegiance in Antigua on January 15, they said.
Next day, his firm approached Brady House branch of the Punjab National Bank seeking renewal and issuance of Letters of Undertaking which were denied as the officer concerned sought cash guarantee for issuing these notes, the CBI FIR alleged.
The executives told the officer that they have been taking these letters over last several years without any demand of such guarantee, it said.
The officer could not find instructions for such LoUs in bank's system which led to detailed scrutiny where the scam surfaced prompting the bank to approach the CBI with a complaint against which an FIR was registered on January 31 this year.
Choksi allegedly swindled Rs 7080.86 crore, making it possibly the biggest banking scam in the country, it had alleged.
An LoU is a guarantee given by an issuing bank to Indian banks having branches abroad to grant short-term credit to the applicant.
Choksi and his companies allegedly availed credit from overseas branches of Indian banks using the fraudulent guarantees of PNB given through LoUs and letters of credit issued Brady House branch which were not repaid bringing the liability on the state run bank, the officials said.
The charge sheet, filed in the Mumbai special court after a three-and-a-month-long probe, alleged that Shetty, a deputy manager in PNB, arrested by the CBI, received Rs 1 crore from the companies of Choksi to issue LoUs to his companies, they said.