PNB fraud case raises questions about how businesses are managed and failures handled
The widespread panic, both with regards to the NPA crisis, the debate over depositor protection, and bank frauds is perhaps linked to the larger question of government credibility.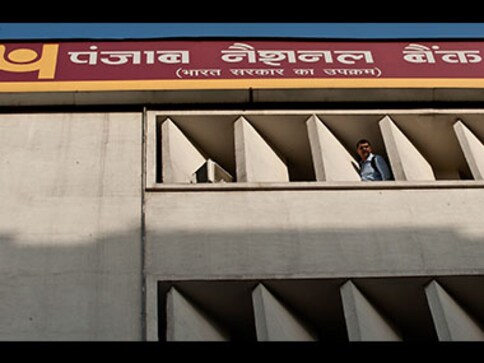 Following the spectacular manner in which the fraud at Punjab National Bank (PNB) has catapulted into a situation of crisis raises some very deep questions, both about the way we manage businesses, and more importantly, how we manage failures. To understand this, it is worthwhile to explore where this debate is rooted.
The question of who decides and for whom
The widespread panic, both with regards to the non-performing asset (NPA) crisis, the debate over depositor protection, and bank frauds is perhaps linked to the larger question of government credibility. Ron Swanson, the (fictional) libertarian of a tiny town in America in the hit show 'Parks and Recreation', believes that governments are practically useless. He famously declared, "My idea of a perfect government is one guy who sits in a small room at a desk, and the only thing he's allowed to decide is who to nuke."
It is a compelling thought in this day and age, when the credibility of the government is seriously being questioned by many, and if the larger question of legitimacy is to be answered, perhaps we would find many Ron Swansons amongst us. Juxtaposed against this reality of why we think government exists, and for whom, it is of course difficult to analyse government policies in an unqualified manner. For this reason alone, the recent crisis to hit PNB, and largely the banking sector as a whole, should raise some urgent red flags. Maintaining credibility both in the government, and in its processes to arriving at policies is fundamental to creating a more sustainable, long-term framework for good decisions to be made. In this regard, processes adopted by agencies and regulatory bodies must be analysed to question why, and how an economy already plagued with the burdens of NPAs, leading to massive tax-funded recapitalisation efforts, and now frauds have allowed to exist undetected for so long.
The role of the central bank
This also begs of us the larger question about what the role of central banks have typically been, and what we have come to expect of them. Apart from prudential regulation and supervision, governments and the people have tasked central banks with several other functions – fighting inflation, maintaining financial stability and reviving economies, protecting consumers, and also fighting democratic battles on complex issues.
The roles of central banks have steadily gotten bigger, more complicated, and largely devoid of sector-specific expertise in a mammoth exercise to do everything. Of course in a country where political turmoil has seldom led to increased government credibility, much like our courts, the RBI has come to represent democratic freedom for most citizens. This makes the issue of accountability of the institution even more difficult, predictably resulting in regulatory forbearance.
The role of the central bank, and its role in the governance of the entire sector, right from giving licenses to helping in the recovery, and also postulating about a hypothetical future when everything fails is a tough task. Post his term at the RBI, Raghuram Rajan reiterated the same saying, "I have been a little concerned about the immense burden for action that is falling on central banks and I think it is quite legitimate for central banks to say at some point we can't carry the burden ourselves in fact we may not have the tools to do everything that is asked of us."
This brings us to the fundamental philosophy of separating the role of preservation from that of managing the demise of institutions. The role of regulators is very clear -- promote, and authorize new players in the market, make sure the market is a viable, secure, and competitive space, and keep trying to save a failing institution. The role of resolution is to take control and declare failure at an appropriate time, and not resort to mergers in an ad hoc manner when all else fails.
The history of bank mergers in India are replete with stories of bank mergers of this sort, and to never declare them as failures. The problem of conflating the role of preservation (micro prudential regulation) with that of managing failure, is because the two processes will at time, work against each other. When the job of regulators is to reduce the probability of failure, they will seldom accept failure. Thus, separating the role of regulation from that of failure resolution is critical to better governance. It allows regulators to detect bank frauds in time and take corrective actions. The answer to reducing government credibility cannot be to task regulatory agencies with more powers, but to understand why the processes failed, and increase accountability.
On institutional reform
It is critical to remember here that the Financial Resolution and Deposit Insurance (FRDI) Bill tries to instill actual processes for defining failure, instituting risk triggers throughout the financial system, and holding the regulators, and the proposed Resolution Corporation accountable for their failure to act appropriately. Since eliminating firm failure is neither feasible nor desirable, what we can do better, is avoid disruptive failure.
The FRDI Bill was jointly drafted by all the financial sector regulators including the RBI, and they continue to stand by the policy. They are also proposed to be members of the Resolution Corporation. Depositor protection will always continue to be the prime focus of both the regulators, and any government that wants to secure public confidence, and votes. Bail in cannot be used against bank deposits without RBI's express authorization, and more importantly, people's consent.
Had the FRDI framework been in place, perhaps the failures of the present may still have surfaced, albeit with better preparedness -- risk triggers that would have identified failure much before customer complaints, a resolution plan prepared in advance to affect strategies, and higher depositor protection than is currently available.
Democracy is the single largest tool we possess as a people. It will be a shame to conflate issues of government credibility with policies drafted much before the present Government took charge. While we may debate the nuances of the policy itself, it is important to remember that arguments mired in politic rhetoric just make for bad policies, and Ron Swanson-ish ways of dealing with questions of institutional reform.
(The writer is Senior Resident Fellow (Corporate Law and Financial Regulation) at Vidhi Centre for Legal Policy)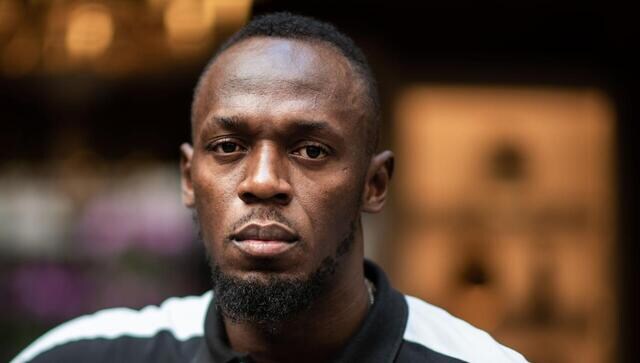 World
The investigation into a multi-million-dollar fraud at the Kingston-based investment firm Stocks and Securities Limited (SSL), which has reportedly seen Bolt's $12 million account left almost empty, is dominating discussion in the Caribbean nation
World
Usain Bolt's lawyer has alleged that his client's account at a private investment firm in Jamaica had $12.8 million but now reflects a balance of just $12,000. A major chunk of the sprinter's retirement savings has been lost
World
Petrol and diesel prices in Pakistan have jumped up to Rs 249.80 per litre and Rs 262.80 from Sunday after the government announced a steep price hike of Rs 35.